Happy Saturday!  I'm so glad the weekend is here.  Are you?  Well I'm back today with the second daily download link.  Did you get yesterday's link?  Are you loving what you have seen so far?  We would love to hear about it.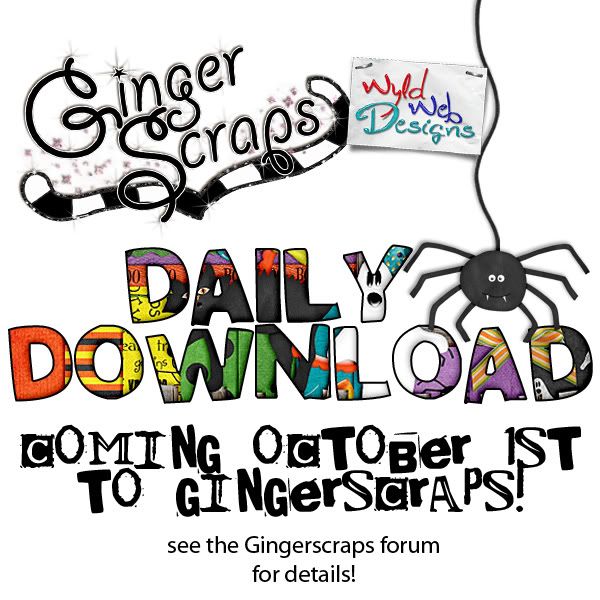 Before I can give you the link – I do have to tell you about our incredible sales this weekend.  All of our new releases are on sale this weekend.  Our designers have been so busy that there are TONS to pick from!  Plus if you spend $10 in the store you get our new Gingerbread Lady Collab for only $1!  That is a savings of $6!!  You can read all about them from our blog post yesterday.  Make sure you are signed up for our newsletter so you don't miss anything!  (You never know what specials you may find  for our subscribers…).
The real thing I want to talk to you about are our incredible challenges in the forum.  Have you seen them yet?  There are a few of them that are using the daily download!  Just for picking up the daily download you can participate in these challenges (Color Challenge, and the Progressive Layout Challenge to name a couple) and earn brownie points towards a full kit!  I mean what is better then that!
I suppose I talked enough about our incredible site.  I can promise you this has nothing to do with the fact that I hang out here or that I work here.  It has to do with the fact that we are a giant family and are always looking for new friends to come join us!  Would you like to join our online family?  Come introduce yourself and hang out!!  We'd love to have you!
Now here is your link :