It seems there was an issue with the 4th link yesterday – so we are leaving it open for today to make up for it!  Hope you enjoyed all your goodies during the 12 Days of Christmas!
On the 12th Day of Christmas the Ginger Bread Ladies gave to me: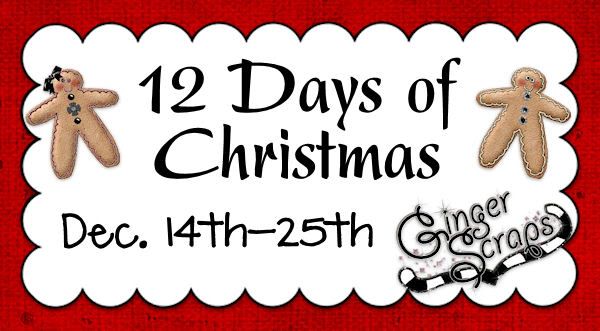 There are lots of goodies for you today!  Here are all of your links!
Link 1
Link 2
Link 3
Link 4
Link 5
On behalf of all of us here at Ginger Scraps – we would like to wish you all a very Merry Christmas!