Happy New Year! With the New Year Gingerscraps is also introducing their new Challenge system! Learn all about the new challenge & reward system here. But my Challenge Spotlight will remain the same. Ready to spotlight the new & improved challenges as well as give YOU a change to win FREE stuff! Speaking of, lets get right on that! Our winner from last week is jrmminga with her Ornament photo. Great job Missy! Here's your prize: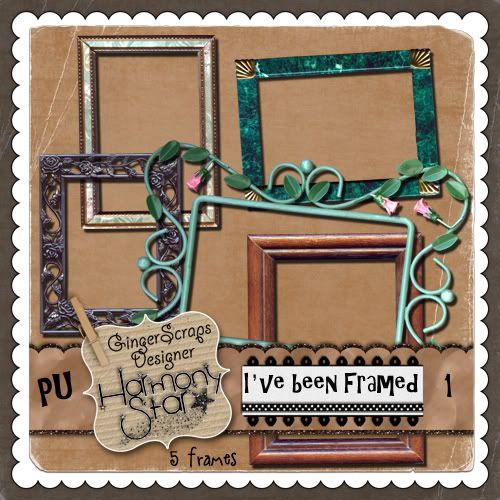 This Week I'm spotlighting the Cooking Class Challenge by Statements by Jodi. Cooking Class is where you learn a new technique in scrapbooking. This week Jodi chose a stacked border technique. Take a look :
Neat technique huh? Now it's your turn to give it a try! go to Cooking Class Challenge and make your own!  Then come back here and post the link to your LO in the gallery and post it in a comment here. Next week I'll randomly select one and that person will win a prize from ME! (Harmonystar).
CT & those who have already done the challenge are elligable. Let me see those comments!