Welcome back! We've had a kinda awful week, my baby girl go RSV so we've all been housebound. On the upside I've been working really hard on my part of the buffet coming out next month! So there's your silver lining to my families illness. 🙂 Oh and we're all on the mend now, a few more days of meds and I think we'll all be back in tip top shape. In the meantime lets find out who wins my little goody this time? Thanks for actually giving my random generator something to do. 🙂 and the winner is….. Jamie B aka jtbusman(Jamie) with he LO Happy Birthday Daddy. Here's what she won!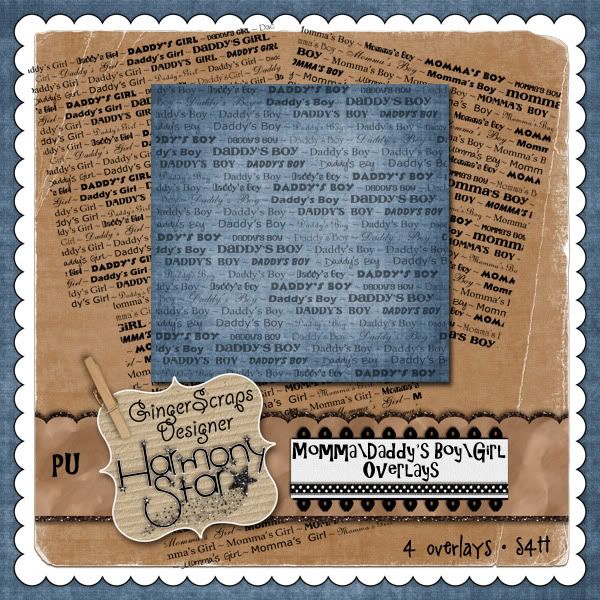 Onto this weeks challenge spotlight. Do you like templates? I do! They allow plenty of creativity with a starting point so I don't have to stare at a blank canvas wondering where to start. The Cookie Cutter Challenge is all about templates and right now Char of Wyld Web Designs is hosting the Cookie Cutter Challenge. Go there to pick up your free template.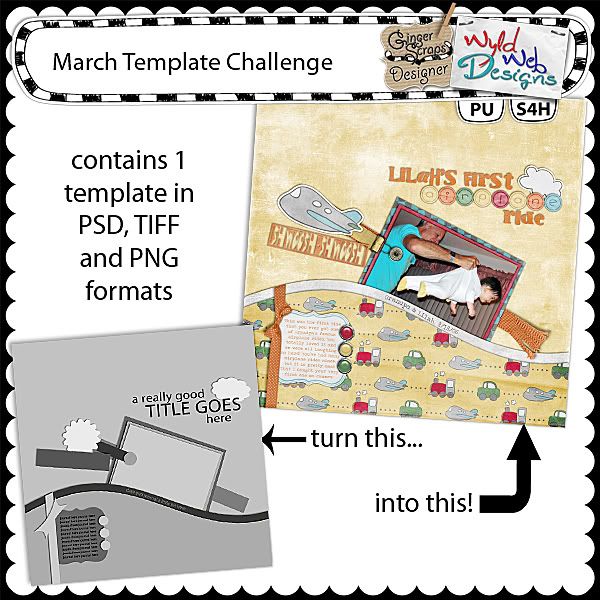 There's already a bunch of great LOs already done here's a few of my favs from the GS team.
See how you can get such a different look from the same template? I love it! There's so many more so head over to the Cookie Cutter Challenge and check 'em all out. Crab the template while you're there and give it try!
Then come back here and post the link to your LO in the gallery and post it in a comment here. Next week I'll randomly select one and that person will win a prize from ME! (Harmonystar).
CT & those who have already done a LO with this kit are elligable. Let me see those comments!