Oh my!  Are you ready for tomorow?  To help kick off the weekend there's a speed scrap at 2:30p EST and then another at 9p EST too!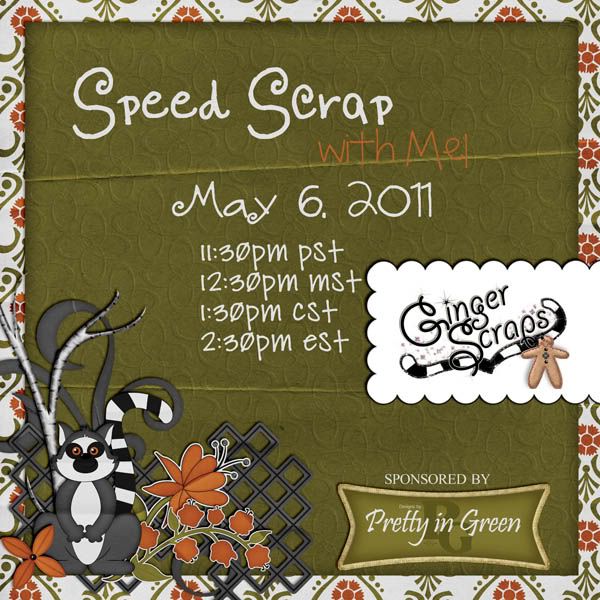 Hope you can make it to at least one of them!!!!  I'm going to at least try to pop in and chat at both of them – not sure I'll get to scrap like I want to – but I'd love to 'meet' more of our blog friends!!!!  🙂
Okay – now here's Day #5 for ya:
Hope you have a fabulous day!