Hi there!  Happy Monday!
Hope you had a great weekend and are ready for a fun week of speed scraps at Ginger Scraps!  First up with a speed scrap tonight at 9pm EST is Pretty in Green: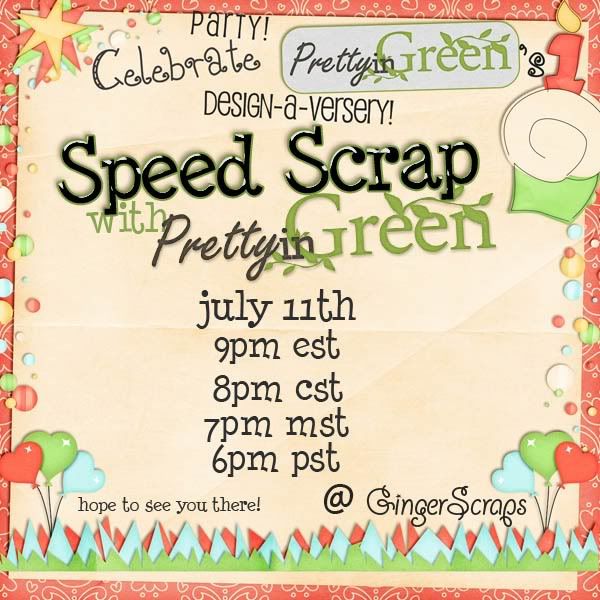 Then the rest of the week looks like this:
Tuesday, July 12 at 9pm EST hosted by Get 2 Scrappin' (me)
Thursday, July 14 at 4pm EST hosted by Sarah
Saturday, July 16 at 10am EST hosted by Get 2 Scrappin'
and there's even more coming throughout the month.  I love to speed scrap!  And I love when our bloggy friends join in!  🙂  So I hope to see you there!!!
And now – here's day #11 for you:
**Link has expired**
Don't forget to pop over to Cari's blog to leave her some love and let her know you are enjoying this month's daily download or even better – hop over to her shop and buy some new goodies! 🙂
Have a great day – hope to see you at the speed scrap tonight!