Hi there!  Hope you are planning to have an amazing day today!  There is so much going on in digi-land for this scrapping holiday – you can certainly make a whole day of it!  🙂  Of course we do hope you'll spend some of your time with us in the GS forum.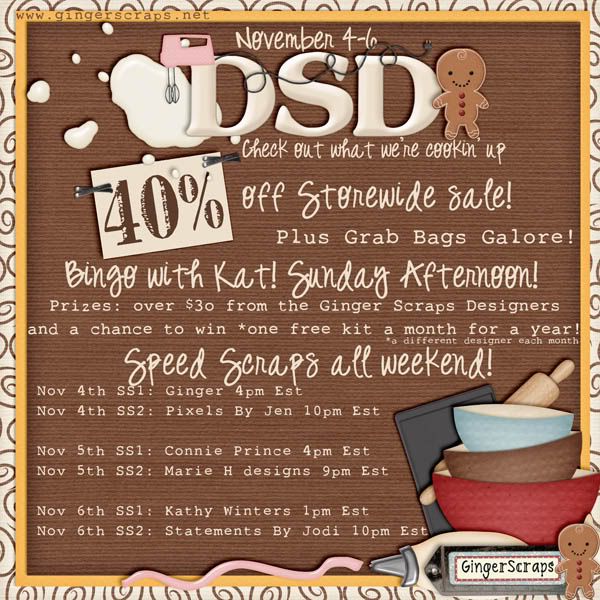 We have 2 speed scraps scheduled for this evening – one with Connie Prince at 4pm EST and one with Marie H at 9pm EST.  Hope to see you there!!!  Remember to use those share buttons below and invite your friends to the fun!  🙂
Have a fabulous Digital Scrapbooking Day!