Hi!  It's finally Friday!!!
There's some fun stuff happening today and for the next 11 days!!!  We are having a special 11 day sale of $1 products!  The designers will be switching them out randomly so you'll need to be checking in daily (at least) to see what's on sale.  My suggestion – go ahead and fill up your wishlist so that when you see what you want on sale – you can just add it right to your cart!  🙂  Just a suggestion.  lol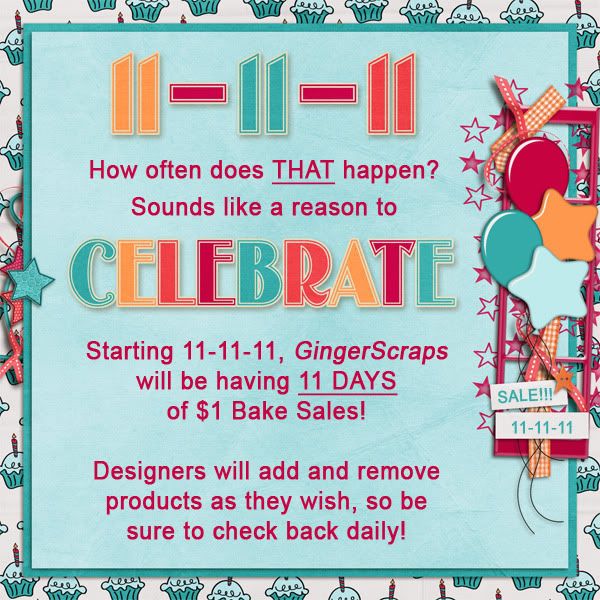 If that isn't enough excitement for you… how about this sale?
We are also having a speed scrap tonight hosted by Marie of Marie H Designs at 9pm EST.  Hope to see  you there!
Also – I'll be hosting a chat on Saturday night at 10pm EST and we'll be working on a new forum siggie!  I'll have a template or 2 for you to use if you'd like to.  Should be a fun hour or so of chatting and getting a little scrapping work done!  I hope you'll join me – you don't have to scrap – you can just chat.  I'm totally okay with that!  🙂
And now… here's day #11:
**Link has Expired**
Have a great day and hope to see you around the forum this weekend!
PS. Don't forget to thank a veteran today for their service.  11-11-11 is Veteran's Day.