Happy April 1st!  Look outside!  Quick!  There is a dinosaur!  He's walking in the 4 feet of snow!  APRIL FOOLS!  I know, it wasn't funny, but I couldn't think of anything else.  I was afraid to joke about me leaving or even worse the store closing…that some of you would panic without reading more…I know I would have.  I have so much I want to tell you that let's just get right down to it!
I do have some sad news though, and this isn't an April Fools Joke – Jen Yurko will no longer be with us as a non -exclusive designer anymore.  We will sadly miss her in this role.  Good things must always come to an end and well, Jen needs to do what is best for her and her family.  She has decided that she will go…………
EXCLUSIVE here!!  Did I get you?  Maybe?  Ok, how about a sale to make it up to you?

Man that is exciting or what?  I have some more exciting news for you.
LauraMarie Scraps is going too….GOING EXCLUSIVE that is!
OH!  Let me show you our new Grab Bag!  This month's grab bag was made by Jill DZines!  You can get it for free when you spend $10 in our store!
There are so many more incredible things going on this month. Let's start with our bake sale!

Check out our bake sale to see all the goodies you can get for only $1!!!  This last from today until the 5th.  So make sure you get there before you miss it!  Another thing you don't want to miss?
For today only most everything in Twin Mom Scraps' store is $1!  Seriously!  I know right?  I swear I'm totally serious.  Don't trust me?  Well go have a look for yourself!.
Something else that is $1 is our new Buffet!!
Totally cute right?  Well wait until you see the goodies!
Here are some inspiration for you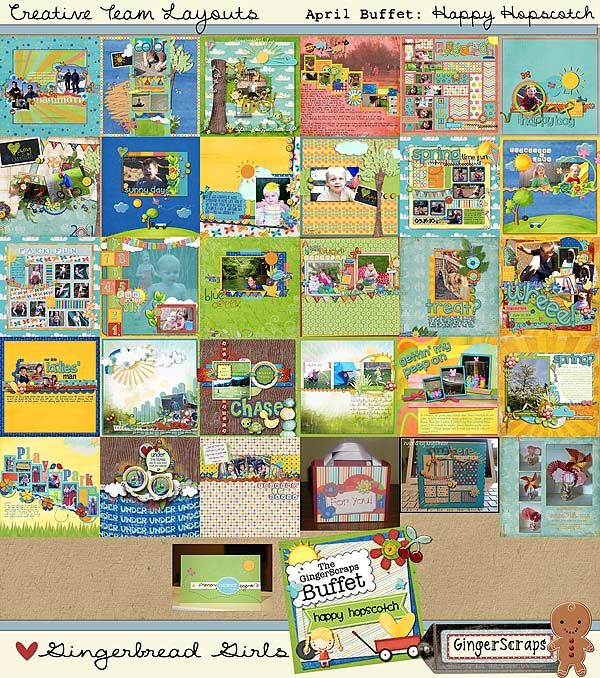 Gosh I have a lot of shopping to do today!  Know what else I have to do today?  I need to start reading.  Why?  For our book club of course!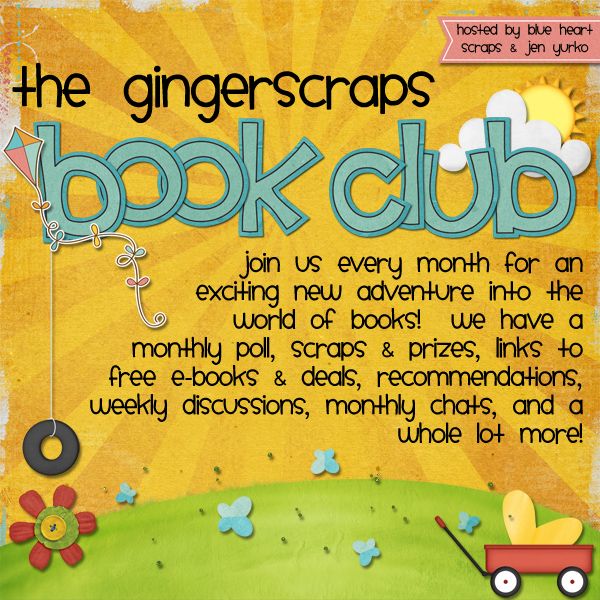 Let's see, what else did I have to tell you?  How about our April Guest?
Please help me welcome our super nice, super talented, and just overall a great person…..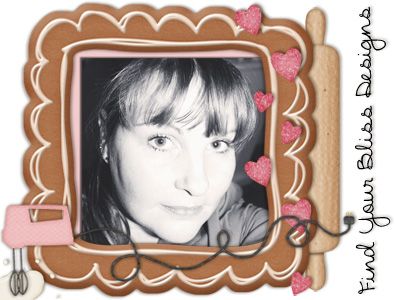 *Facebook*  *Store*  *Blog*  *Twitter*
I asked her to tell us a little bit about herself and this is what she had to say:
 My name is Maaike, designer of Find Your Bliss Designs and I am 38, living in the Netherlands with my husband Pierre and our two sons, Damion and Quincy.(17 and 11)
I have been a paperscrapper for many years, worked in two paperscrapstores here in Holland, teached workshops, did it all…till I decided to go digi about 2 or 3 years ago and totally fell in love with it!

About a year ago I started thinking about becoming a designer, because that way I could mix up my digital creativity with my real life creations and since August 2011 , I started designing under the name Find Your Bliss Designs and I can't imagine anything more fun than creating kits and templates!
 Here are just some of her goodies!  Make sure you check out her entire store for even more!
 http://store.gingerscraps.net/Hey-Boy-by-Find-Your-Bliss-Designs.html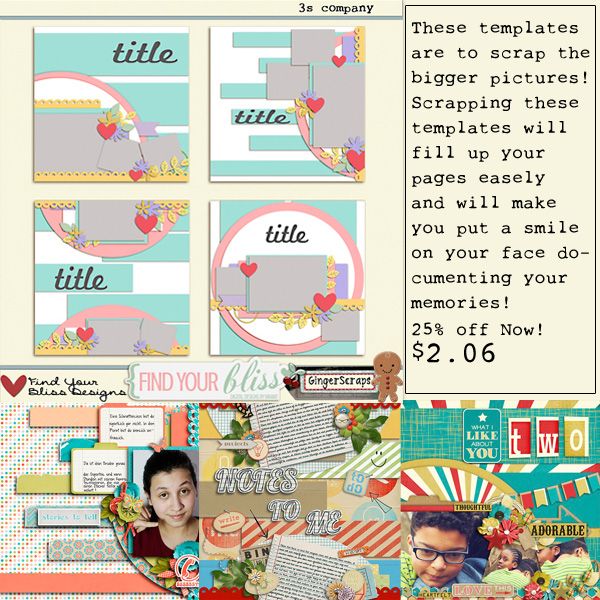 http://store.gingerscraps.net/3-s-Company-by-Find-Your-Bliss-Designs.html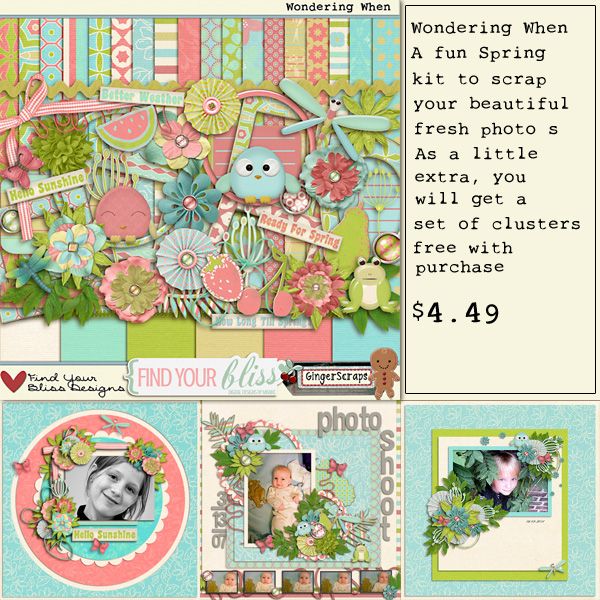 http://store.gingerscraps.net/Wondering-When-by-Find-Your-Bliss-Designs.html
I'm so glad she is here with us this month!  I see great things ahead for all of you!
Speaking of great things (gosh, I'm the master of transitions) I have your new Daily Download for you!  First let me show you the March Daily Download by GingerScraps! 
http://store.gingerscraps.net/Man-Oh-Man.html
This month's Daily Download is by Sugar Kissed Designs!!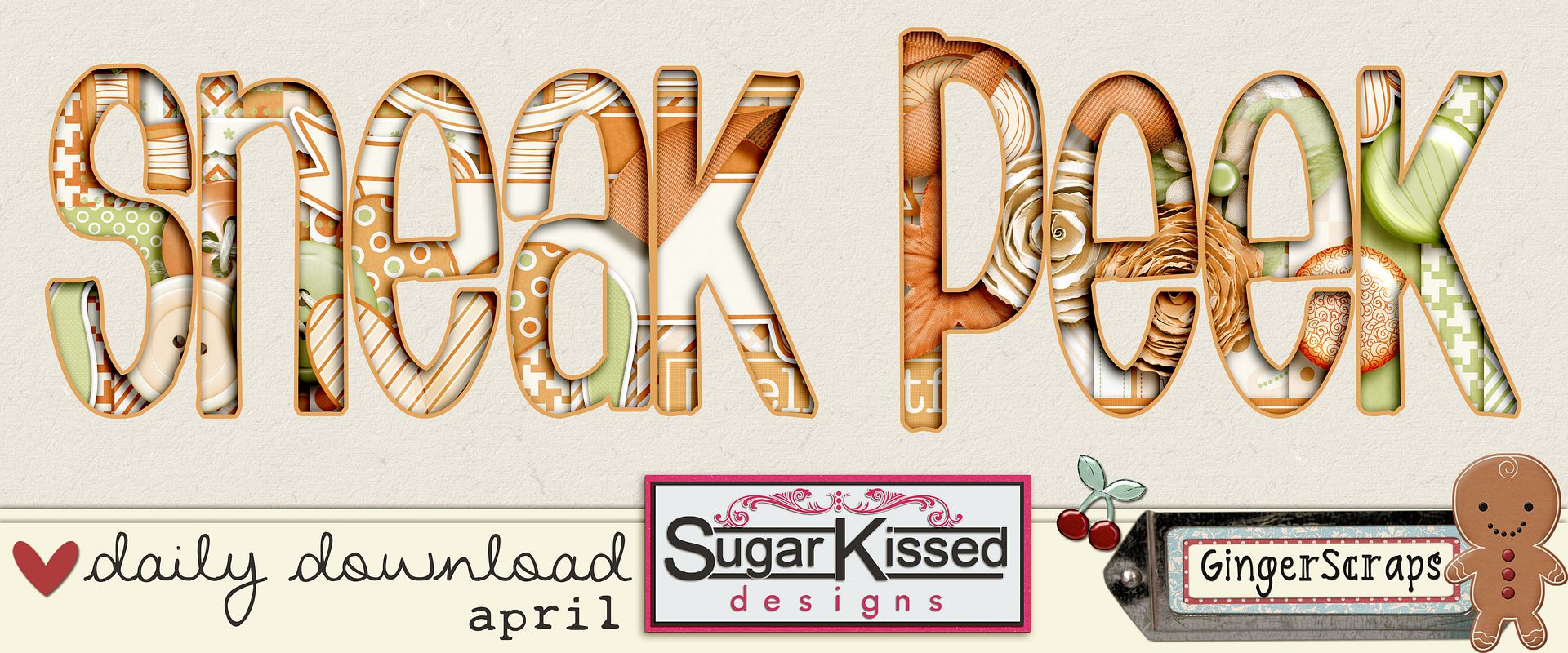 Make sure you check the blog daily for each link.
We have such a great month ahead of us!  I hope to see you all around the forum and I'll definitely see you all on Friday for our new releases!  (PS – I heard a rumor that there is a freebie in Valarie Ostrom's store….)