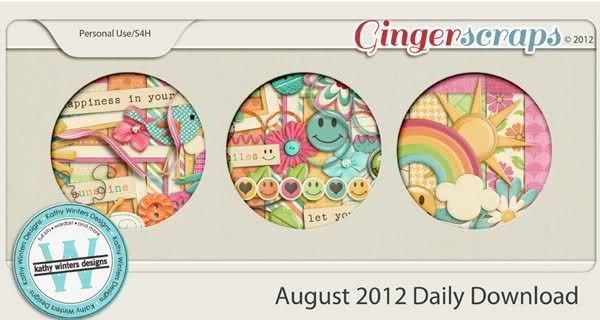 Before I let you go though, how about some adorable layouts, created by Gingerscraps members?

Created by brenian4ever

Created by jbdolfin

Another created by jbdolfin
If you create a layout using the daily download, make sure you share it with us in the gallery! Who knows? Maybe your layout will be one we showcase!!