Good morning! How is everyone's April going? It's mid-terms for me right now, so I am feeling the crunch and in need of some relaxing. What better way than to get some scrapping done and earn points towards a super sweet reward? 😉 This week I am spotlighting a challenge with a freebie: the desktop challenge hosted by Rebecca of Twin Mom Scraps! Rebecca has come up with quite a cute little desktop template for us to play with; take a look!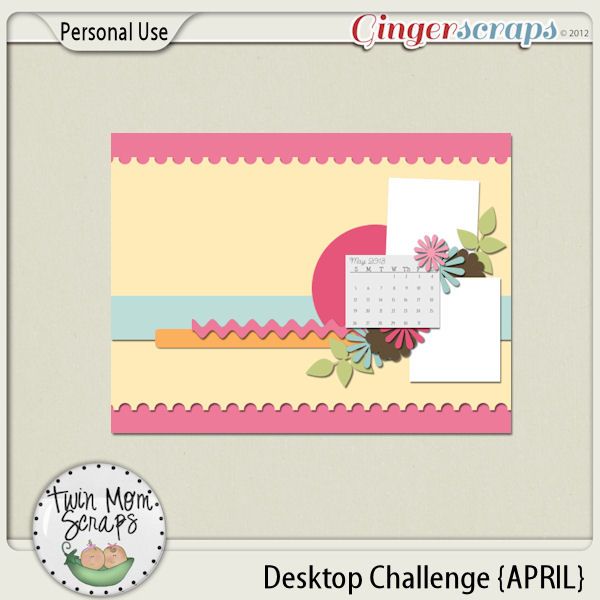 Love it! This fabulous freebie desktop template is all yours if you play along with us and create your own desktop with at least 50% GingerScraps products. With all our new spring kits coming out, you're sure to find something you love to spruce up your desktop. Check out these submissions for inspiration!
By zenjen
By mamaape
By wanda
I love when three people can take one template and each come up with something completely different! That's definitely the mark of a good designer and talented scrappers–both of which we have in spades at GS! Make sure you click through and leave some love for each of these ladies' desktops.

Remember that super sweet reward I mentioned earlier? Well, take a look at what you could get for playing along with our monthly challenges: one buffet item, two buffet items or a $5 store gift certificate–awesome! Just make sure you start keeping a running tally of your completed challenges in the April Challenge Tracking thread. If you have any questions about how this or any of our other monthly challenges work, stop by the Cookie Jar and ask away!

Okie doke ladies, that's it for me this week. Start working on your challenges, have a great day and an awesome week!