Okay, time needs to slow down! It's not possible that today is the first of September. I swear, it was just August yesterday.
Terrible jokes aside, it's time for a new month. That means a new FWP, new daily download, and a new buffet series. September is all about getting ready for the cooler times with Crisp Autumn. There's a little something for everyone with this theme!
We have NEW Buffet options!! You asked for it, and we listened! The GS Buffet will now included FULL size kits!! In addition to the mix and match packs, you can now also find full size kits in the buffet section. The price point has been adjusted accordingly. Everything in the Buffet will always be $4.00 and under. Every month the new Buffet items will all be 50% off (from the 1-5th of the month). That means Full kits for $2 and a ton of mix and match packs all for $1!! You will not want to miss this!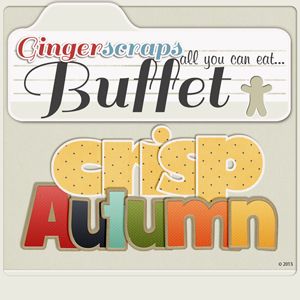 The designers all had their own take on what the colors and theme said to them! I love the variety!
The designers knocked it out of the park. The designs are just amazing and so well done!