Happy Friday! The designers went all out! Fall is coming around, and the colors are showing in the designs! The colors of fall are strong in theme, and each kit is so unique and fun! It'll be hard to choose a favorite, I promise you!
Before I share the great new items, I have to share a few layouts, using this month's buffet, Crisp Autumn and the monthly mix, The Boy Zone.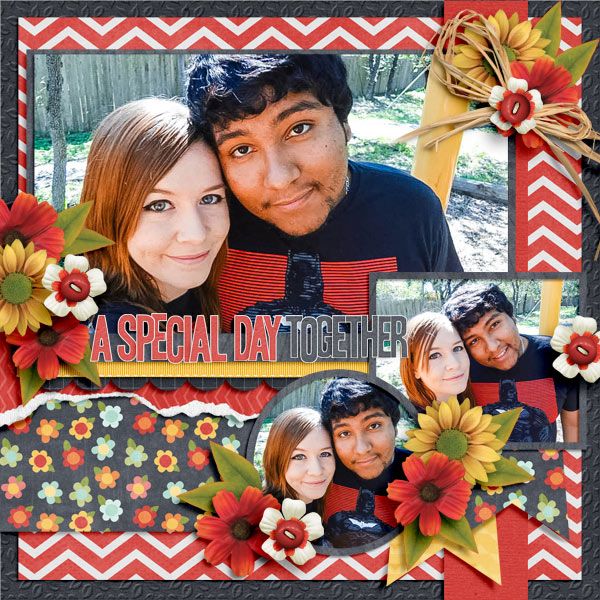 Created by lnewhouse. The clustering is beautiful. So wonderfully done.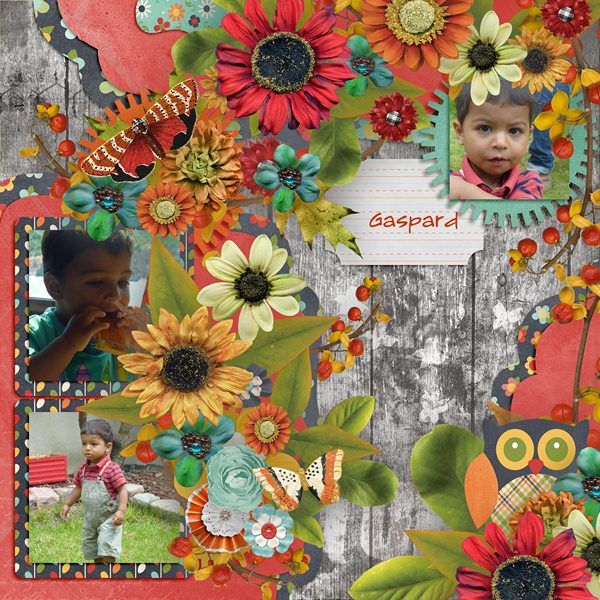 Created by hivart. I love the use of the flower elements. The design is just amazing and wonderful!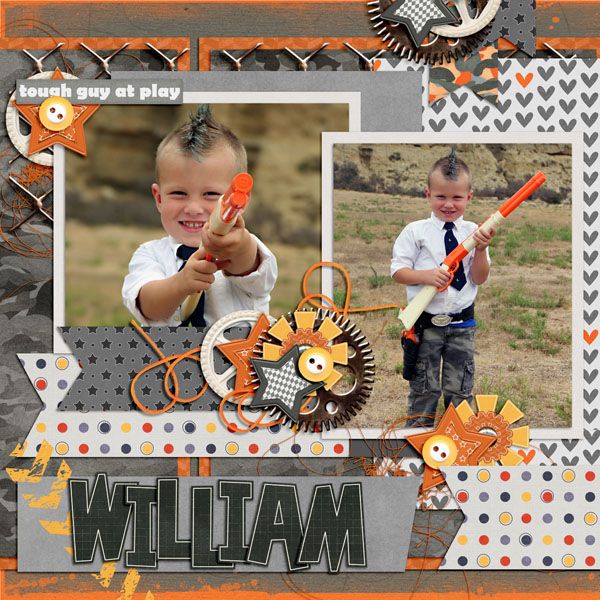 Created by Colleen. First: he is totally rocking that mohawk! Second: the clustering is amazing and wonderful. The layers are so fun!