Okay, time needs to slow down! It's not possible that today is the first of September. I swear, it was just August yesterday.
Terrible jokes aside, it's time for a new month. That means a new FWP, new daily download, and a new buffet series. September is all about getting ready for the cooler times with Crisp Autumn. There's a little something for everyone with this theme!
We have NEW Buffet options!! You asked for it, and we listened! The GS Buffet will now included FULL size kits!! In addition to the mix and match packs, you can now also find full size kits in the buffet section. The price point has been adjusted accordingly. Everything in the Buffet will always be $4.00 and under. Every month the new Buffet items will all be 50% off (from the 1-5th of the month). That means Full kits for $2 and a ton of mix and match packs all for $1!! You will not want to miss this!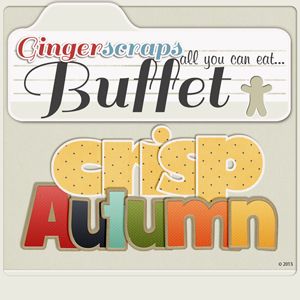 The designers all had their own take on what the colors and theme said to them! I love the variety!
The designers knocked it out of the park. The designs are just amazing and so well done!
The CT did such a great job showing how well all of the kits blend. They all did wonderful work!
This is just a few of the layouts. Keep an eye out in future newsletters to see more. Maybe even one of yours, if you make sure you put it into the Buffet section of the gallery!
It's time for the monthly Bake Sale!!

Here are just a few of the items you'll find in the Bake Sale:

This month, we have two new Guest Designers! Shmooangel Designs and Ponytail Designs!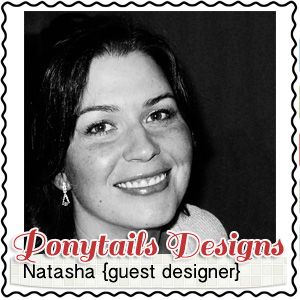 We asked Natasha to tell us a little about herself, and this is what she had to share:
I'm a busy mother of 4, with a serious addiction to coffee and scrapbooking. (Yes, I can be bribed with Starbucks mochas!) I love being creative and telling my story through beautifully crafted pages. I quickly bridged the gap between creating layouts to designing my own kits, which has filled a little space in me that I didn't know was empty. It's become a passion!
When I'm not at home I work as a 911 Fire Dispatcher, which is great because I can take my laptop to work and scrap in the down times. There's nothing like getting paid to play! In addition to my three daughters and one son, my family is rounded out with my husband, a police officer and a cowboy, our faithful four-legged pooch Doc Holliday, and two retired police horses.
Here are just a few items that you'll find!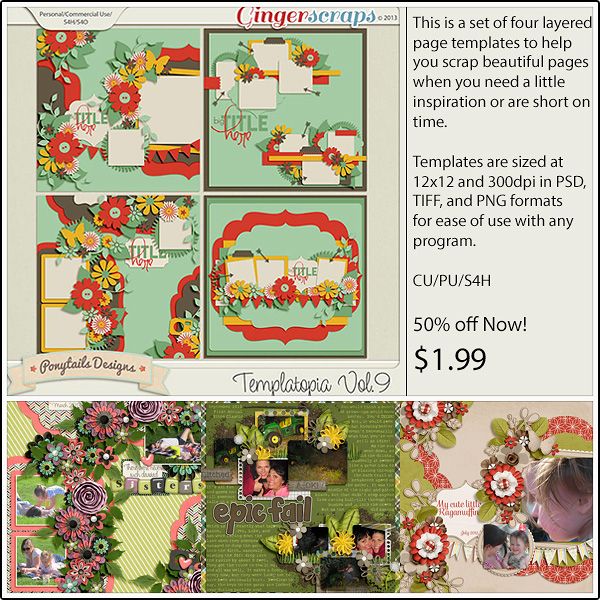 https://store.gingerscraps.net/Templatopia-Vol.9.html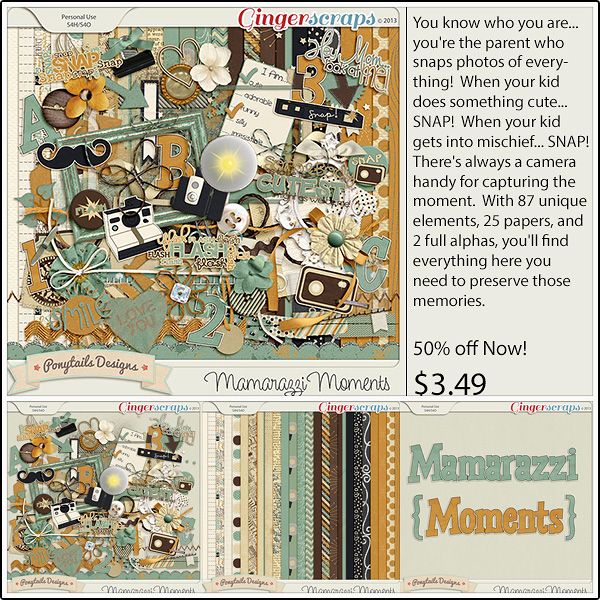 https://store.gingerscraps.net/Mamarazzi-Moments.html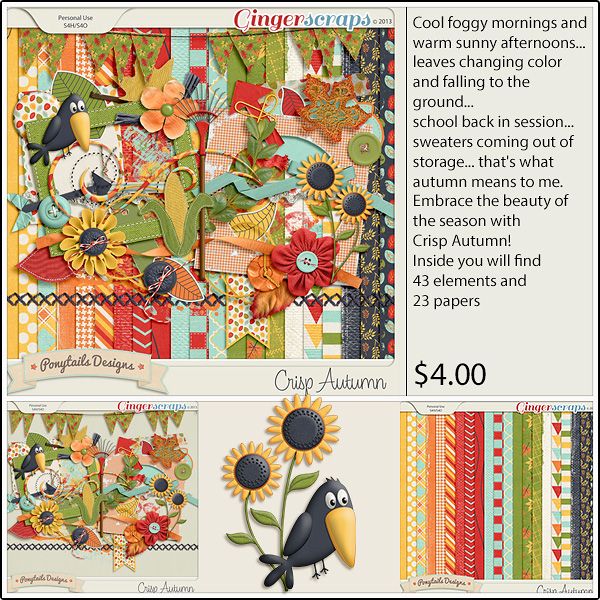 https://store.gingerscraps.net/Crisp-Autumn-ponytails.html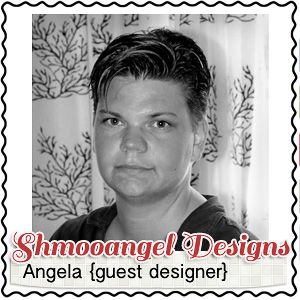 We asked Angela to tell us a little about herself, and this is what she had to share:
I'm Angela and I design under the name Shmooangel Designs. I've been together with my husband for almost 18 years. We have 2 children, Jessica (16) and Brandon (13), we also have two dogs Bailey and Dexter and we live in Ontario, Canada.
I began designing shortly after discovering the digi-scrap world in 2007 and I opened my first store in August 2009. I am inspired mostly by my children but also from the small everyday things like colours, nature and everything else I see around me. Anything can inspire a new idea or an interesting design.
Here are just a few things that you'll find!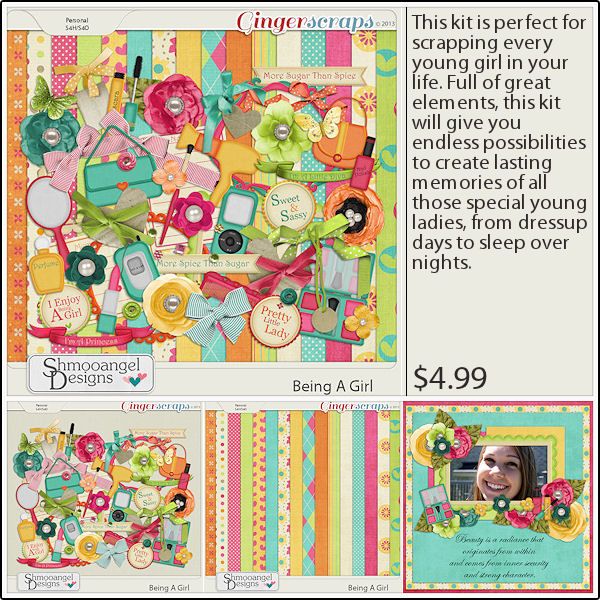 https://store.gingerscraps.net/Being-A-Girl.html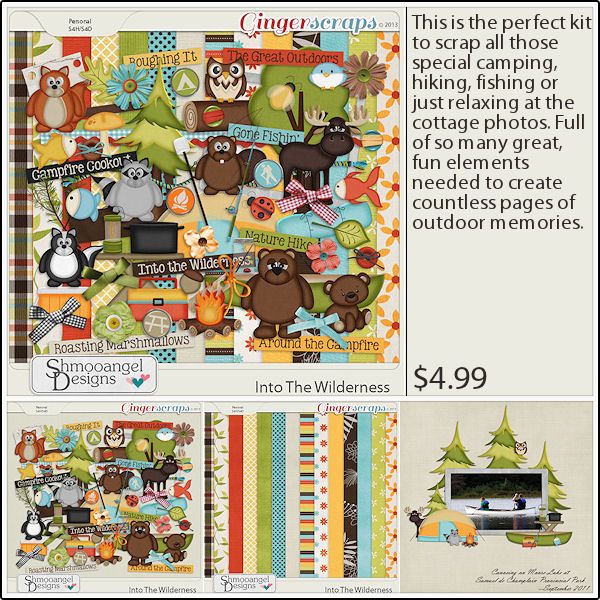 https://store.gingerscraps.net/Into-The-Wilderness.html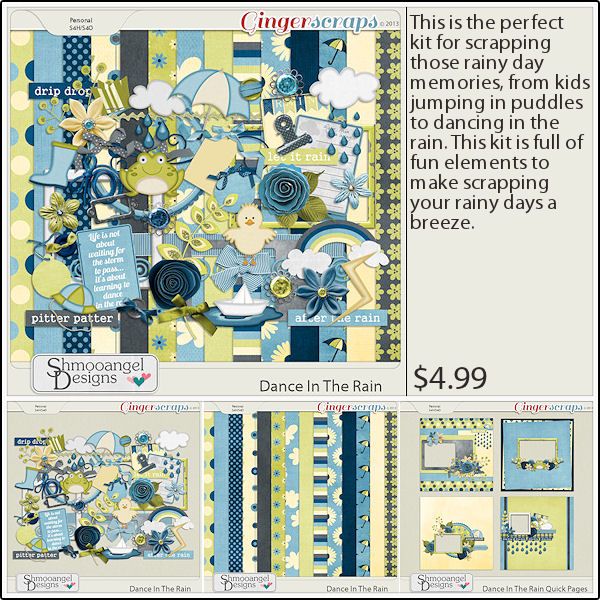 https://store.gingerscraps.net/Dance-In-The-Rain-Kit.html
I can't wait to get to know these ladies better through-out the month!
I'm also pleased (or should I say ecstatic?) to say that we're keeping Seatrout Scraps around, as well! We truly do get the best designers here at Gingerscraps!
This month's Monthly Mix is called "The Boy Zone". It's a kit that definitely says "It's all about the boys". It was collabed between Connie Prince, Blue Heart Scraps, Bekah E Designs, Craft-tastrophic, and Trixie Scraps.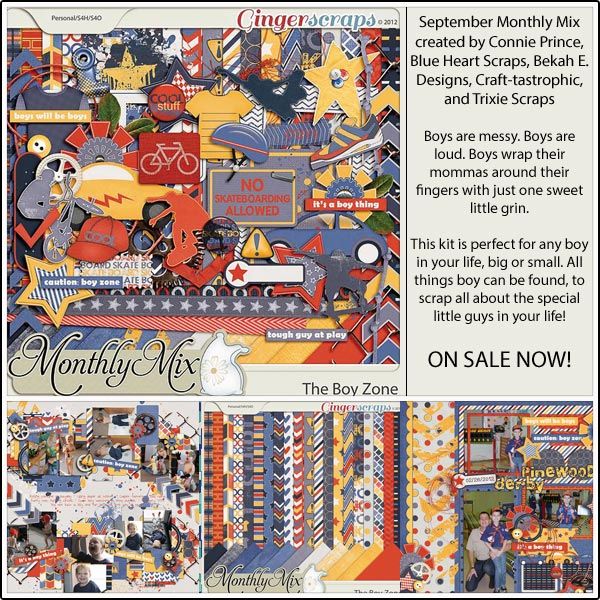 https://store.gingerscraps.net/Monthly-Mix-The-Boy-Zone.html
Isn't it just wonderful?
I'm so excited to show you this month's daily download. Before I do, if you missed any piece of August's kit, created by the wonderful Joylynn of Blue Heart Scraps, it's available in the store now!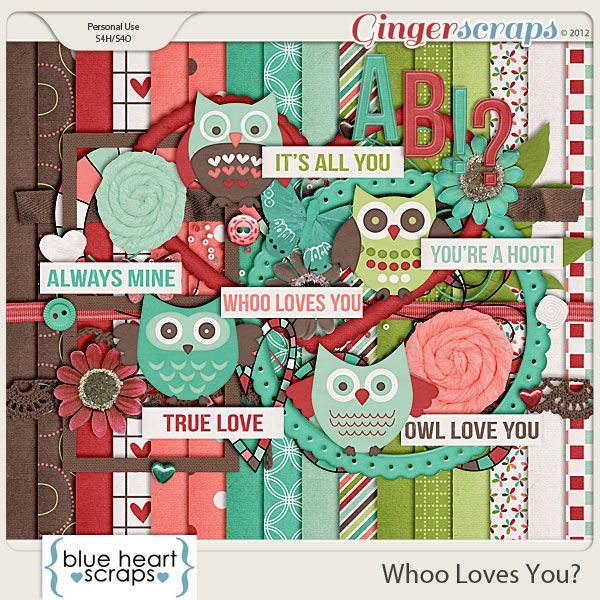 https://store.gingerscraps.net/Whoo-Loves-You.html
It was a hootiful kit!
Now it's time to preview September's Daily Download. It was created by Chere Kaye Designs, and it looks amazing!!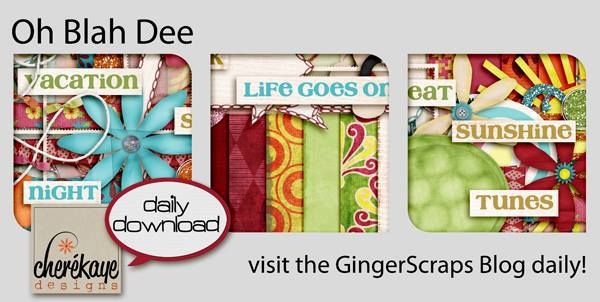 https://gingerscraps.net/gsblog/2013/09/daily-download-september-01/
Remember, when you spend $10 in the store, you get a great grab bag! This month's was created by Katie Creates.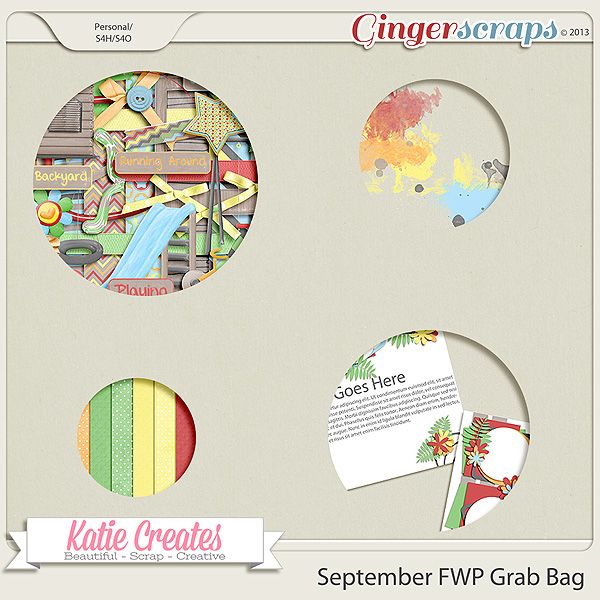 https://store.gingerscraps.net/September-FWP-Grab-Bag.html
We at Gingerscraps hope that your August was wonderful, and that your September is full of plenty of scrap-worthy moments! If you live in the States, have a safe and happy Labor Day. We'll see you again on Friday for your regularly scheduled Fresh Baked newsletter!