Hello, our devoted Daily Download fans! It's the time again! Time to reveal a new daily download! It's gorgeous this month (as they are each month), and created by Tracy of Trixie Scraps!
Before I show it off, though, it's the moment for the big reveal of the October Daily Download. October's was created by Wendy, of Wendy Tunison Designs.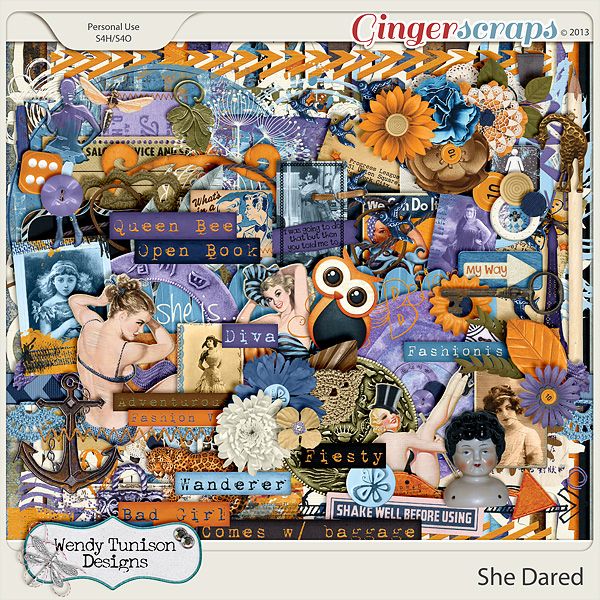 https://store.gingerscraps.net/She-Dared.html
The color combination was amazing! Remember, if you missed a day, you're able to purchase the kit, in the store!
Now to share Tracy's wonderful design! The colors scream fall. It's beautiful!
Remember, the download is kept up for 5 days, and then it is taken down. If you miss pieces, the kit will be available for purchase on the first day of the following month.