Hi everyone. Today's spotlight is on the Recipe Challenge hosted this month by Sandy of Key Lime Digi Design.
This is the "recipe" she handed out:
1 piece of ephemera, (milk cap, playing card, seed packet, postcard, map, etc)
2 ribbons, lace, string or other trim
3 papers of any type
3 flowers (or stars)
2 buttons
1 something wooden
And the following is some of what have been submitted. I love this challenge and how it shows so many ways people can go with the same instructions.
These are just awesome. Remember, with 10 completed challenges, you will get this full collab:
And one more thing before I go…it's time for SCRAPPING SURVIVOR. Have you signed up yet? You know you want to. Sign ups are open through July 19.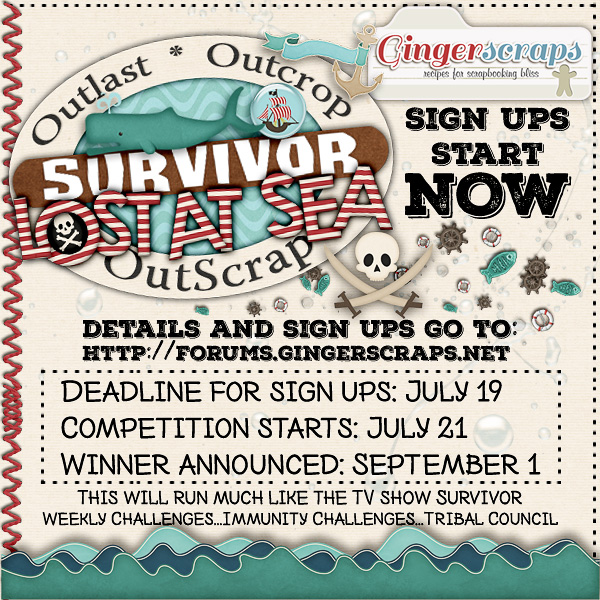 Have a great week!!