Good Morning! It's May! Can you believe it? We've already finished a quarter of 2013! May is a great month! School is finishing, spring is (supposed to be) in full swing!
Speaking of spring, this month's buffet is called Spring Fling. It's full of fun bright colors that just say "I'm ready for a change of scenery"!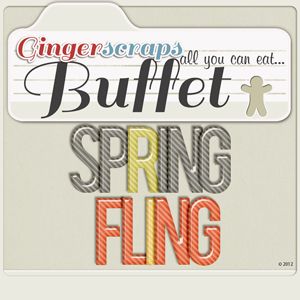 The designers all had their own take on what the colors and theme said to them! I love the variety!
Remember, if you don't want to hear the sound, just click the button next to the play button, and it will mute it for you.