It's November! Hopefully you're not too full of Halloween candy and you're ready for some more delicious goodies from the Gingerscraps designers! My oh my! They've got some great kits and templates coming and they're GORGEOUS!
It is the First of the month, and that means the revel of our new Buffet!! Don't forget the new Buffet items will all be 50% off (from the 1-5th of the month)!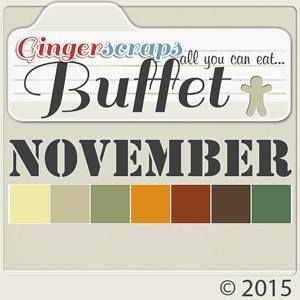 The designers all had their own take on what the colors and theme said to them! I love the variety!
The designers definitely each made the palette their own and came up with some gorgeous designs.