Happy Friday! How is 2016 treating you thus far? Hopefully it's been quiet, but not so quiet that you don't have any pictures to scrap! The designers have such goodies that you'll want them all.
Before we get to the new goodies, I just have to share these layouts using the new Buffet and this month's Monthly Mix is called "Winter Charm"!

Created by melissavt. I love the layers and the paper choices.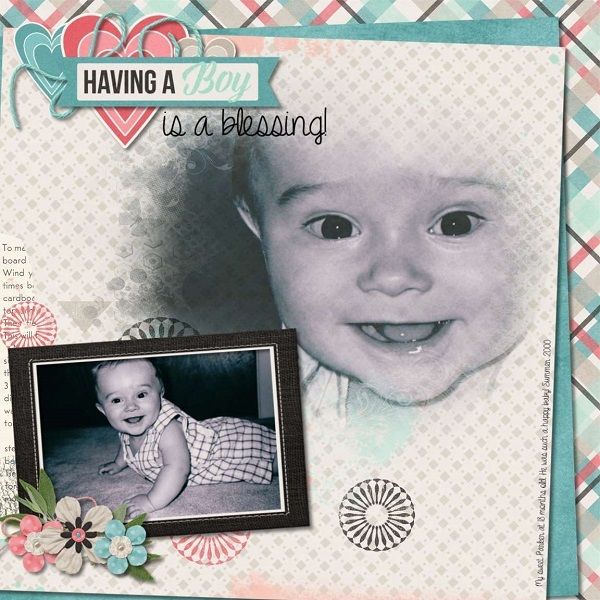 Created by basketladyaudrey. I love the mask!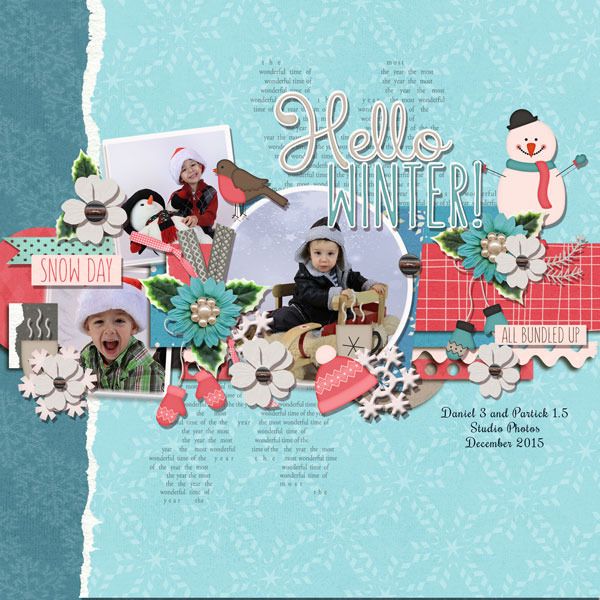 Created by Atusia. I love the way the cold weather elements are tucked in so nicely.