Good morning, all! Hope this finds you well.

This week I am spotlighting a fun little challenge I sometimes forget about but always end up loving: the inspiration challenge hosted this month by Isabel of Crisdam Designs! Here's the inspiration image: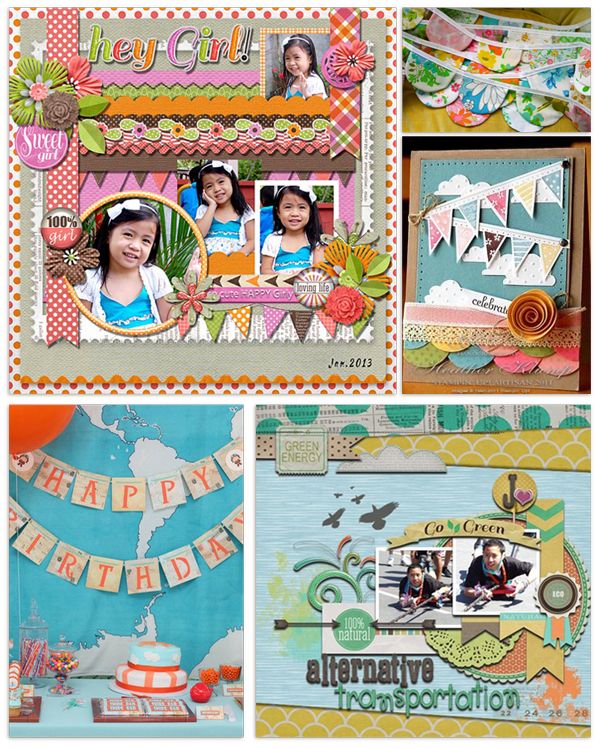 The goal is easy: use pennants/banners in your layout! Banners are so on trend right now for both digital scrapping and traditional paper crafting, so this is a cinch! I personally love banners and pennants; they are a great way  to add extra layers and depth without much effort! Check out these layouts to get your creative juices flowing…
By chigirl
By shmooangel
By Lisa
Whether you use one, two or even three banners, this is an easy way to create more visual interest in your layout! Do you use banners and pennants in your scraps? If not, now is the time to try…and get rewarded for it! 😉 Don't forget, you'll need to keep track of all your completed monthly challenges in order to snag that reward, so swing by the June Challenge Tracking Thread and start your tally. If you have any questions, you can leave them in the Cookie Jar and someone will get back to you asap.

That's it for this week; have a great one and I'll see you next Tuesday!