Hey everybody!  Well, it's official school is under way here.  The kids are excited to see all of their friends and meeting new teachers.  This is such a fun and exciting time for everyone.  Fall is right around the corner and the hayrides and bonfires are in the near  future.   I have a ton of layouts to share with you so let's get started.
Our designers have been busy.  I just love this kit from Wendy Tunison Designs.  The colors are fantastic and I just love that mustache:)
Ponytails Designs has a ton of kits that are new and fabulous!  Just take a look at all this goodness!
The following layout is using a template by M&M Designs.  I love the banner and the paper with the martini glasses are superb!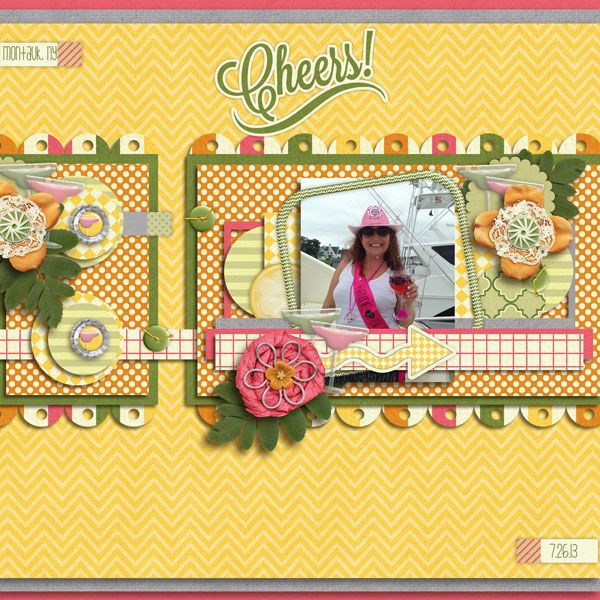 If you have some left over baseball pictures to scrap than the kit that Keystone Scraps will be perfect for you.  Blue Heart Scraps and M&M designs have some nice templates coming your way as well.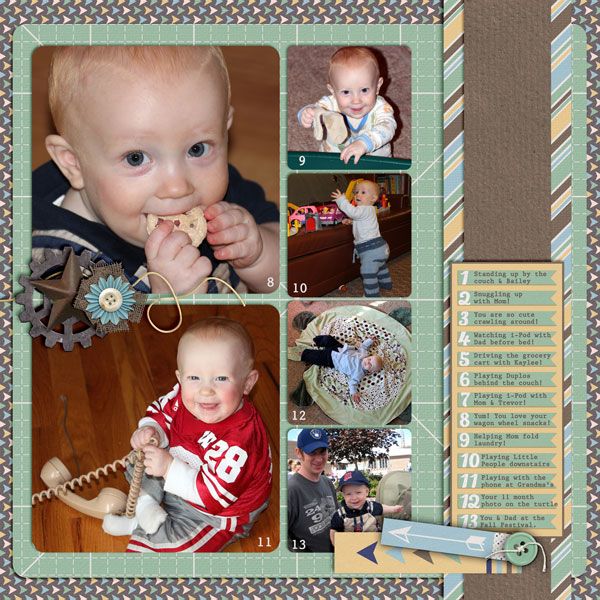 Luv Ewe Designs has a super kit coming and these layouts show it off perfectly.   I love the new style and Locks of Love is a wonderful thing to be a part of.
The following page was done by using a template by M&M Designs.  The kits that were used for this layout are Project 2013 by Connie Prince, Boys of Summer by Keystone Scraps and Crisp Autumn by the GS designers.  I love the blocking and it is perfect for a weekly 365 layout.
If you love chocolate donuts and  hot chocolate than this kit by Little Rad Trio is perfect for you.
Thanks so much for stopping by today.  Make sure you check out all of these goodies in the store on Friday.  Have a great weekend and I'll see ya next week.