Are you ready for this? Lot's of awesome goodness from our GingerBread ladies this lovely Wednesday! Let's get to it!
I would like to start off with this super cute Halloween kit by Wyld Web Designs called "All Hallows' Eve"
"Spookify your loved ones' pictures with this kit in celebration of Halloween! Great for showing off your ghosties and goblins, this kit features all the fun features of a good Halloween celebration! All elements and papers are created in 300dpi and quality checked."
This kit comes with 9 papers and over 20 elements!! Plus, there's this perfect coordinating alpha: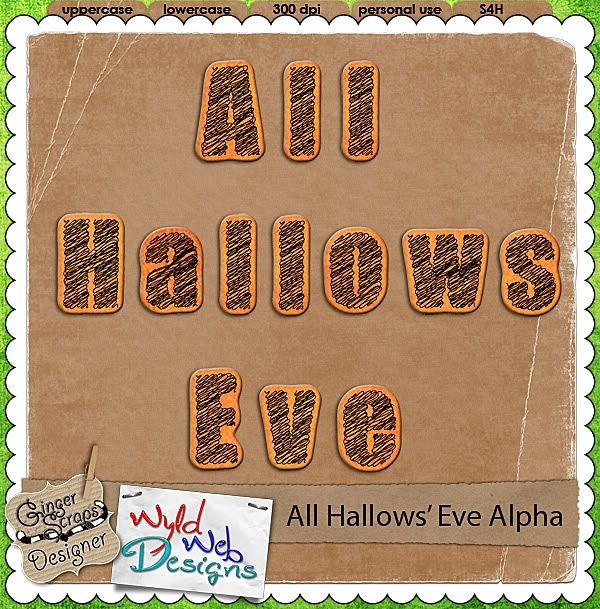 "This scribbled, chipboard alpha will add a spooky touch to any layout! Though it coordinates perfectly with my All Hallows Eve kit, this alpha will lend a quirky touch to any layout! This alpha contains both upper and lowercase letters, in both sheet and individual PNG format for your convenience."
Now for the best part. Okay, so the kits themselves are the best part, but I LOVE checking out the awesome layouts put together by the girls here at Ginger Scraps. Check these out:
By Jenn: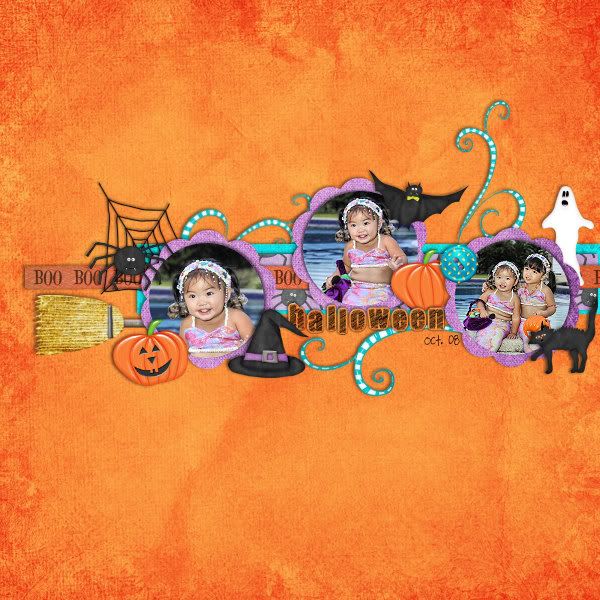 By Grace: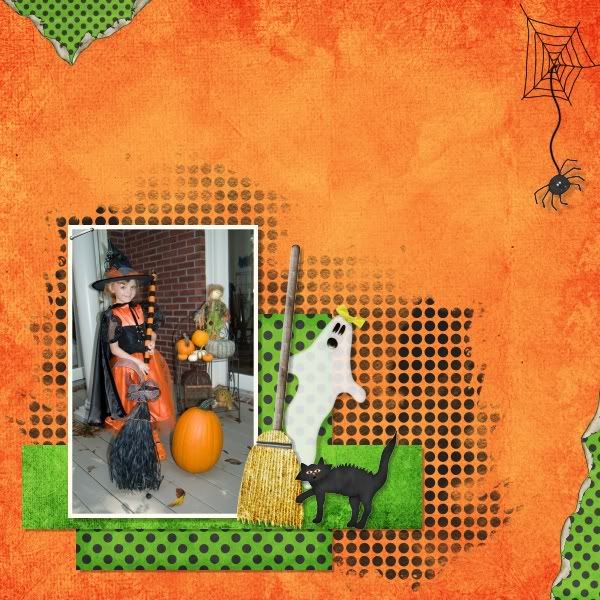 By Laura:
So, what did you think about all that great Halloween fun!? Char of Wyld Web Designs has another great kit being released today. You must check this out: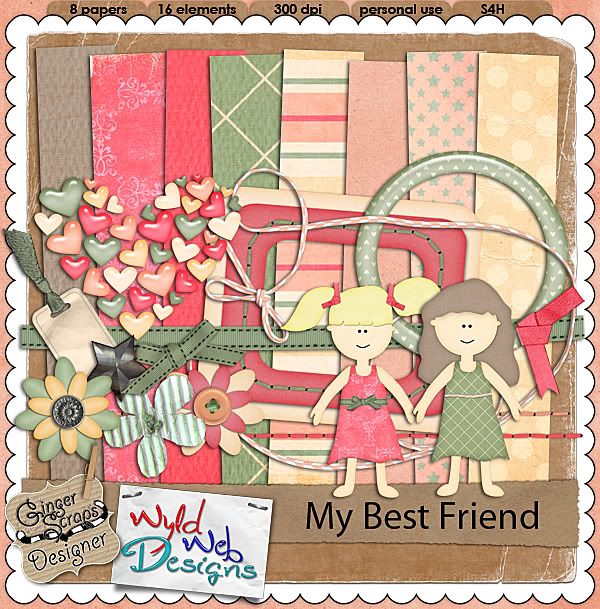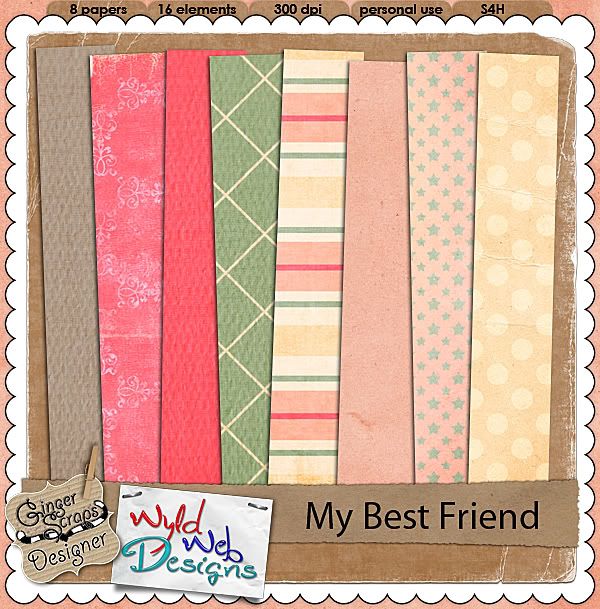 "This soft, pastel kit is perfect for the little girl in your life! Inspired by my daughter and her best friend, this kit is filled with sweet, girly touches!"
"My Best Friend" includes 8 papers and over 15 elements!! Check out these coordinating goodies: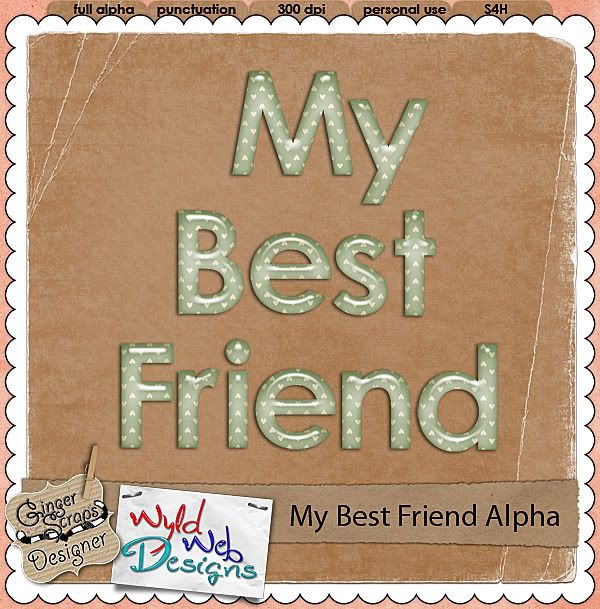 "This acrylic alpha matches the sweet kit, My Best Friend. It include both lower and upper case letters as well as numbers and punctuation. Each character is available in both individual PNG format as well as sheets for your convenience."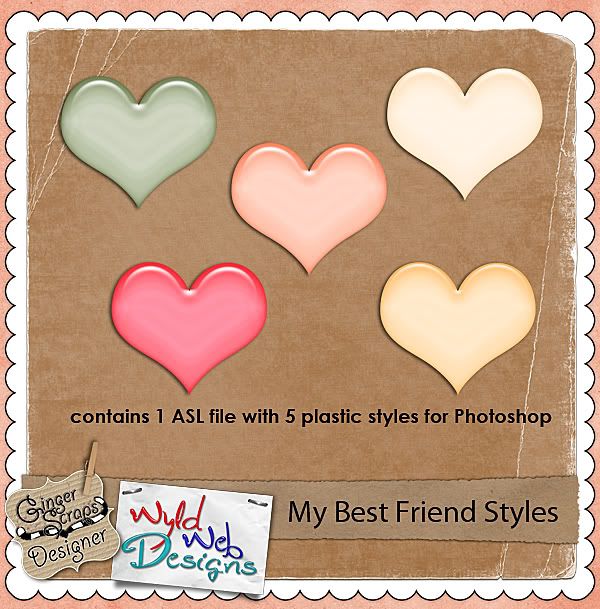 "These plastic acrylic styles are perfectly matched to the kit, My Best Friend. Simply apply the style to any shape and you have a perfectly matched element! File contains one .ASL file containing 5 styles for use in Photoshop only."
Like the kit and all the goodies? Wish you could get them together for one low price? You can!! Save over 20% by getting this bundle: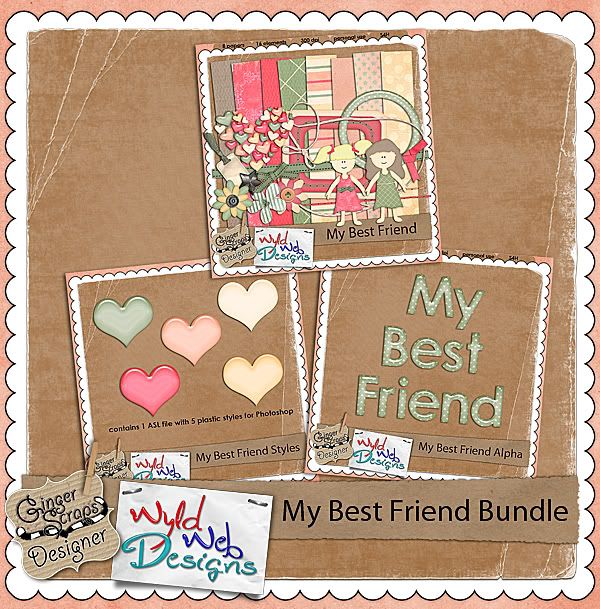 Here are some CT layouts for your viewing pleasure:
By Laura: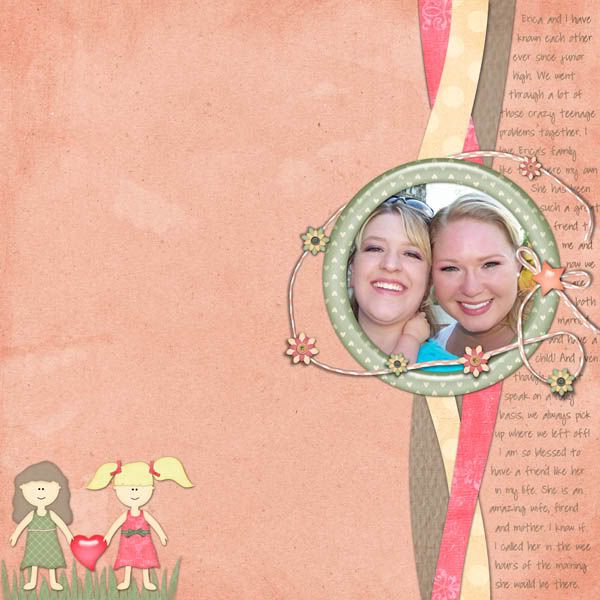 By Irma:
By Trina:
Just wonderful aren't they? Well, now I'd like to show you some super new stuff from Statements by Jodi. She has 4 new alphas and a cute little charm set being released today: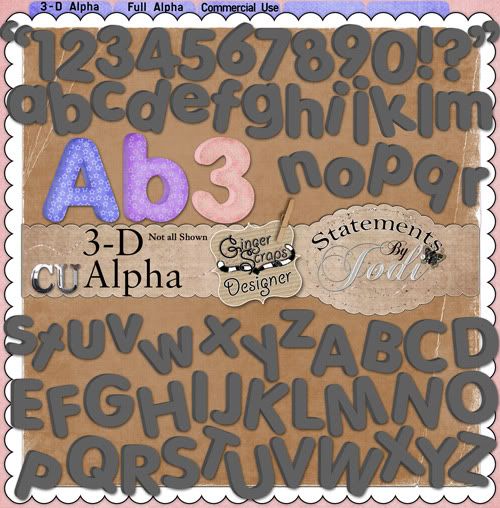 "This Alpha is 3-D! All you have to do is color it, add your paper or texture, or add your personal touch to make this Alpha your own!"
"At one time this Alpha was a participation prize. If you missed it you can get it now!
Silver Fancy Pants Alpha is a full alpha and includes full upper alpha and full lower alpha."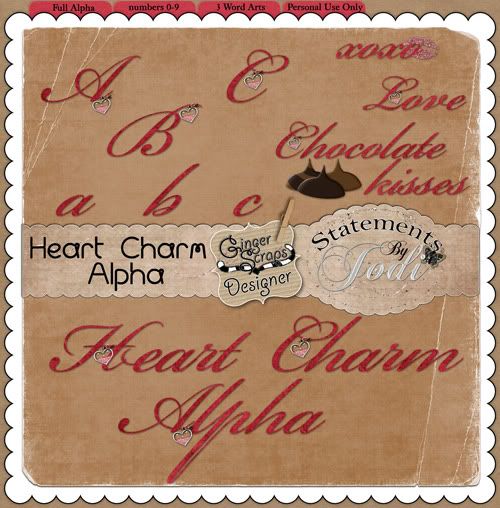 "This Heart Charm Alpha was a participation prize at one point, so if you missed it then, you can get it now!"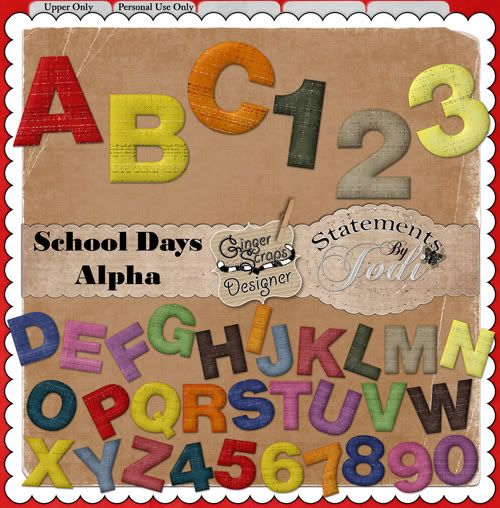 "I made this alpha with the same color pallet as the School Days Collab that Scrappy Cocoa and I did together. This Alpha has a a full upper alpha and a full set of numbers."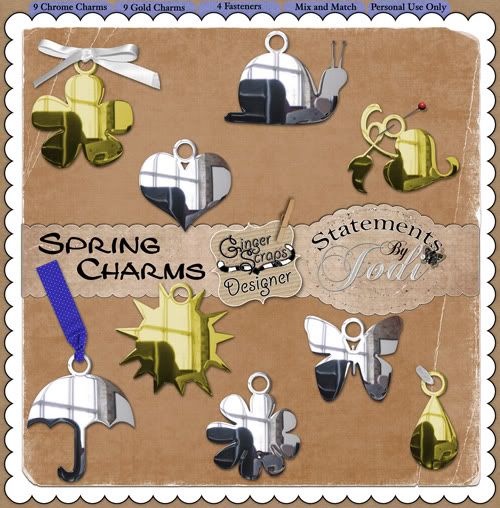 "These charms will add something special to your spring layouts. Just choose a color and add a fastener and you have added a unique touch to your layout.
Each charm comes in silver chrome and gold."
Check back tomorrow for an exclusive interview with the ever so talented owner of Ginger Scraps. Our very own, queen of the GingerBread Ladies, Ginger!
Till then, happy scrapping!