It is that time of the year again where I live. All things scary, orange and black are coming out. Personally Halloween is one of my most favorite holidays! If you looked at my digital scrapbooking stash, you would agree! I have never met a Halloween digital scrapbooking goody that didn't holler (spookily I might add. lol) for me to buy it.
That isn't what we are here for today though. I will showcase the great Halloween goodies in the store in two more weeks. For today…"Something Wicked This Way Comes!"….As the title suggests, we are going to be looking at Halloween Fonts!! All these are free and guaranteed fun! They are a great addition to any digital scrapbooking layout. Be it for a title, added elements, or wordart.  (links to the fonts below image).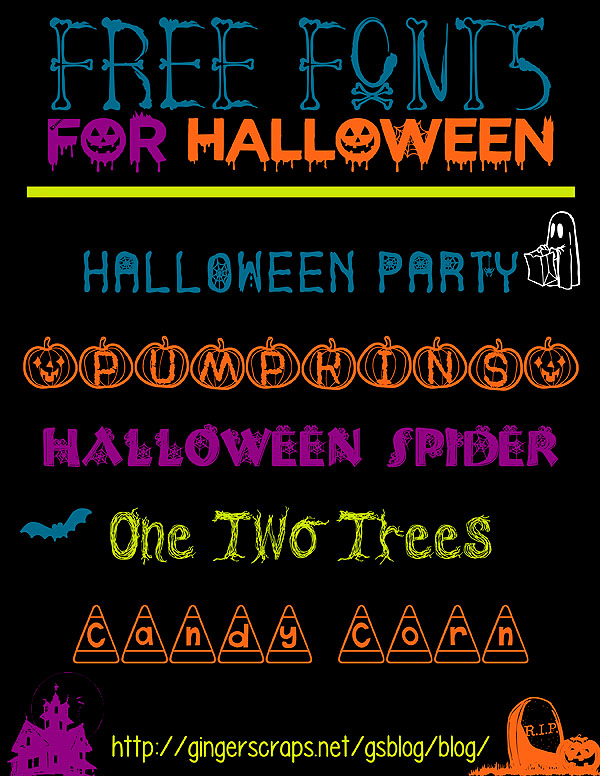 Links for Each Font
Free Fonts | Ink and Bones
For Halloween | CF Halloween
Pumpkins | Pumpkin Hallowen ST
Candy Corn | DJB Candy Corn Font
Link to Blog | Please Write me a Song
Halloween Dingbats | Helloween
Happy Halloween!!!