Good morning, gorgeous ladies! I'm here to talk about a fun and easy monthly challenge…with a freebie! One of my favorite challenges, today I'm spotlighting the desktop challenge hosted by Chere of Chere Kaye Designs! Here's the awesome desktop template Chere has made for us this month: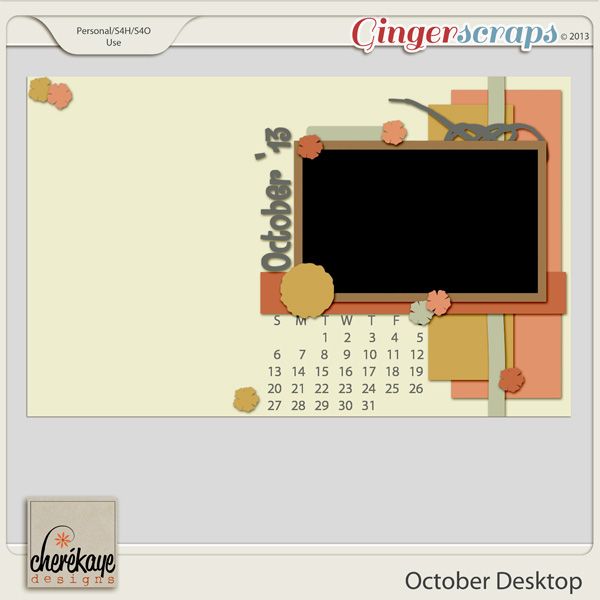 Love it! Thanks for the fun template, Chere! This is a fun and easy way to spruce up your computer desktop every month AND earn points towards our fabulous rewards for completed challenges. 🙂 Take a look at some of the desktops the ladies in the forum have already completed:
By tiggernjen
By saskias
By lainey
These are all so rad! Make sure you swing by the gallery and leave these ladies some love on these very cool desktops. 🙂
I don't know where October went, but we're already wrapping up the month–what?! I can't believe we're in the holiday home stretch already. If you haven't started your post in the October 2013 Tracking Thread, well…you should get on that. 😉 Seriously, don't miss out on snagging a reward come next month just in time to start scrapping all your holiday pics!
That's it for this week, y'all. I'll see everyone back here next week! 🙂