I do not even know where to start this week. There is SO much going on in this post. Should I just start with the biggest?
HAPPY 13TH BIRTHDAY GINGERSCRAPS!! 
Yep – we've hit the "teenage years".
And you know Ginger when it comes to celebrations. She doesn't do them small. So we're having a HUGE party!!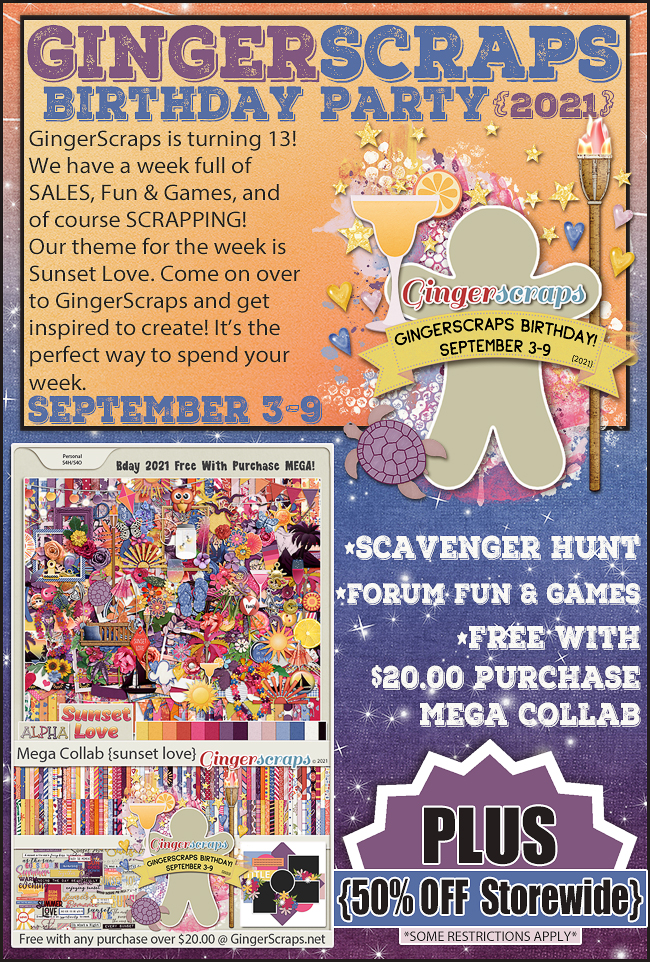 Have you participated in one of the Scavenger hunts? They are so much fun and I always find kits I "need" while I'm looking for that crazy Gingerbread Man (he's a little sneaky).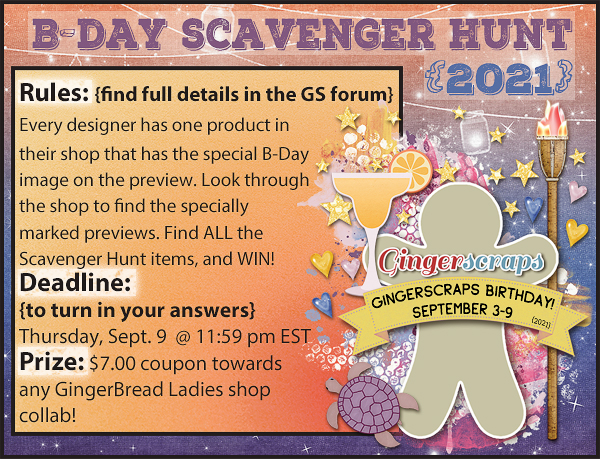 And our designers have some fun games going on in the Forum as well!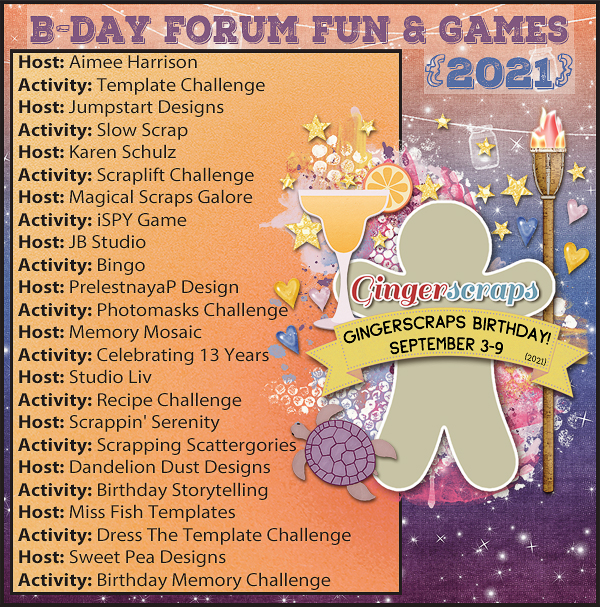 Don't forget this great Free With Purchase kit you get with any $10 spent in the store!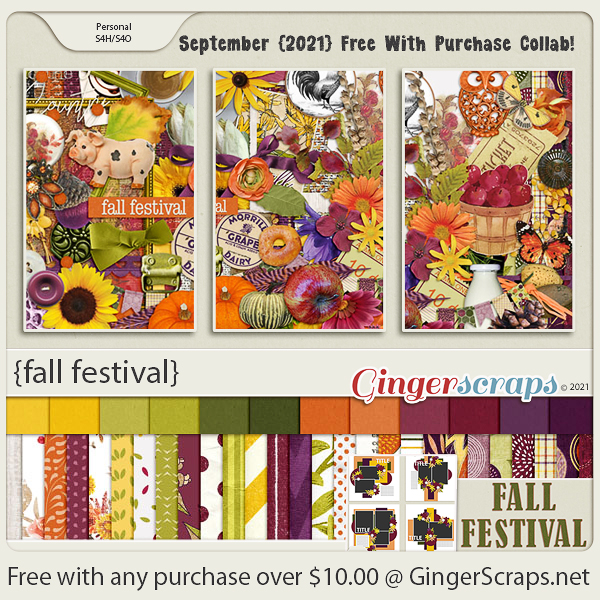 On top of all that fun, we have some great kits and other special sales!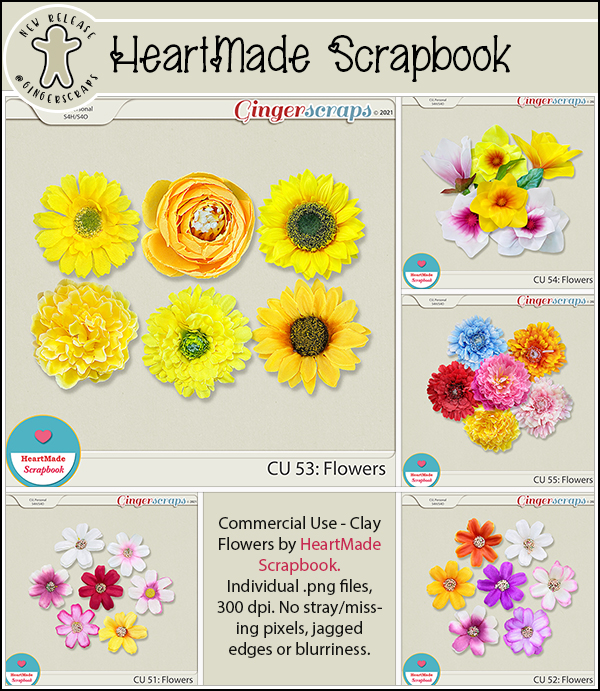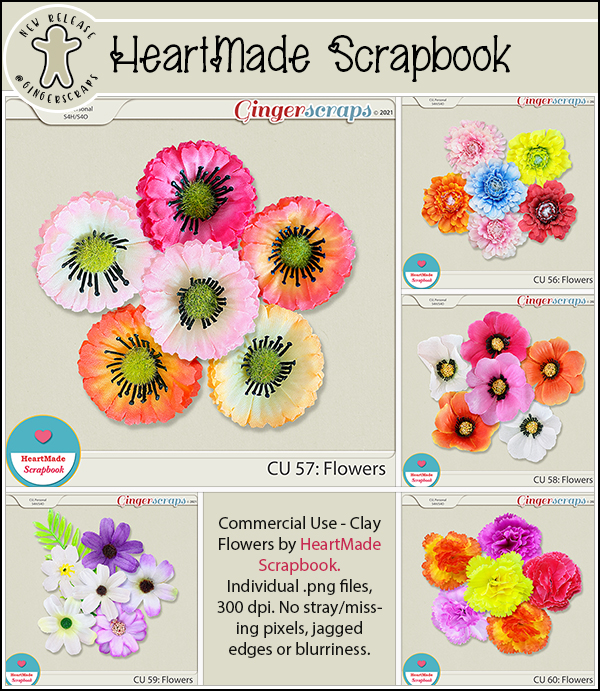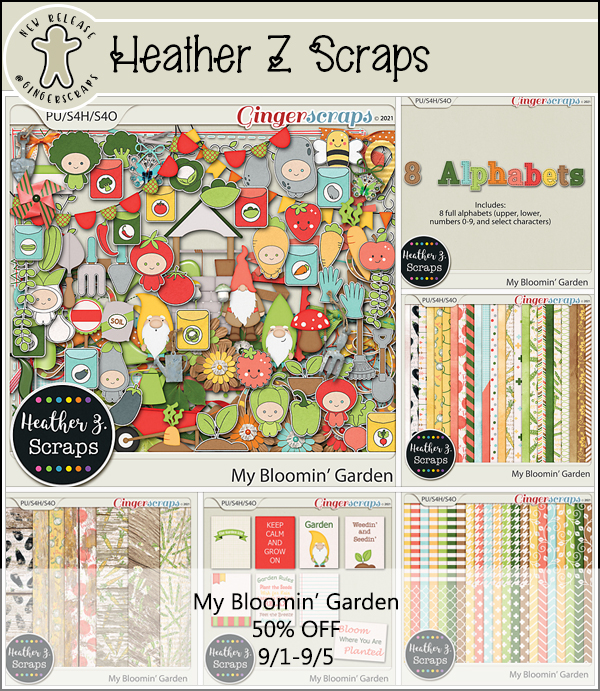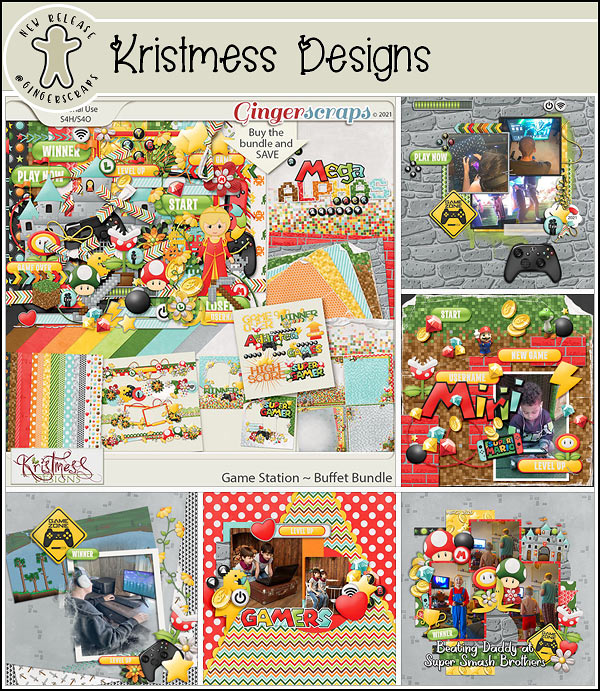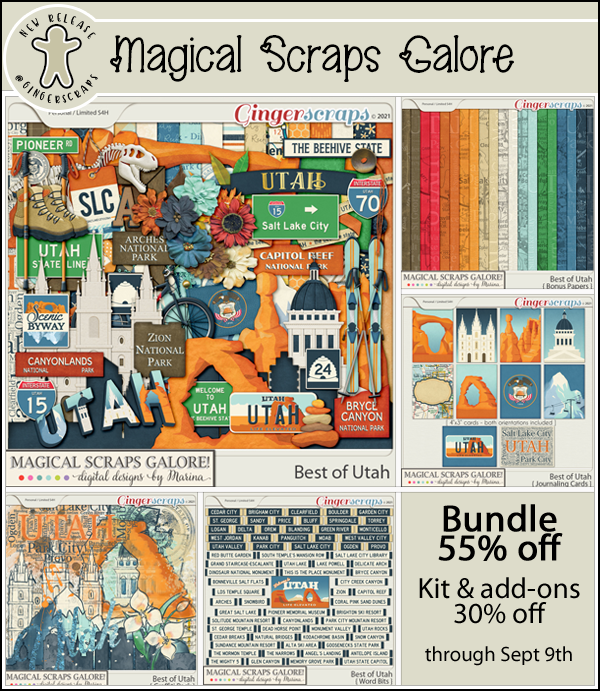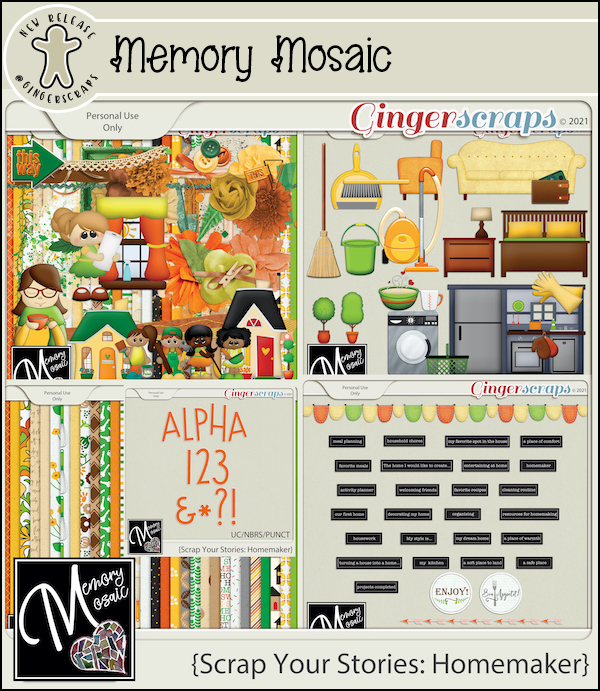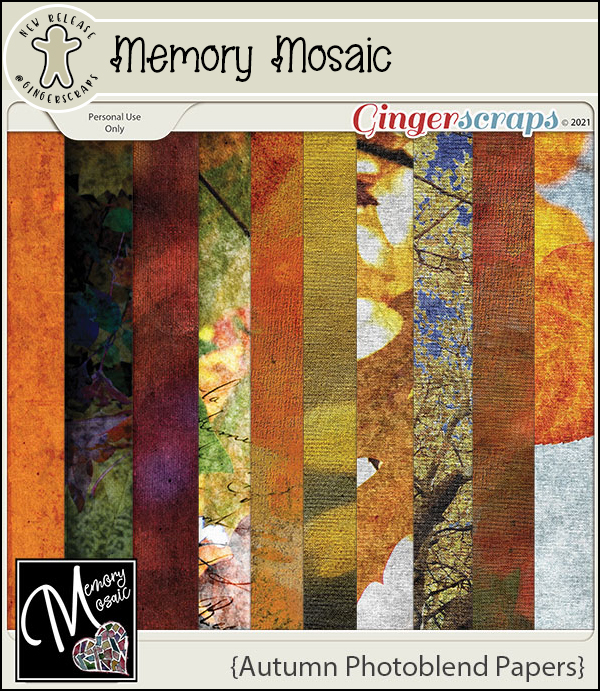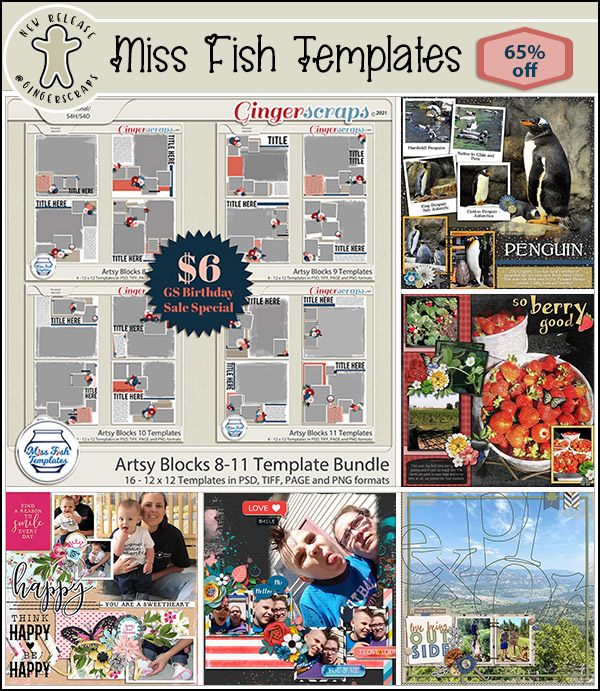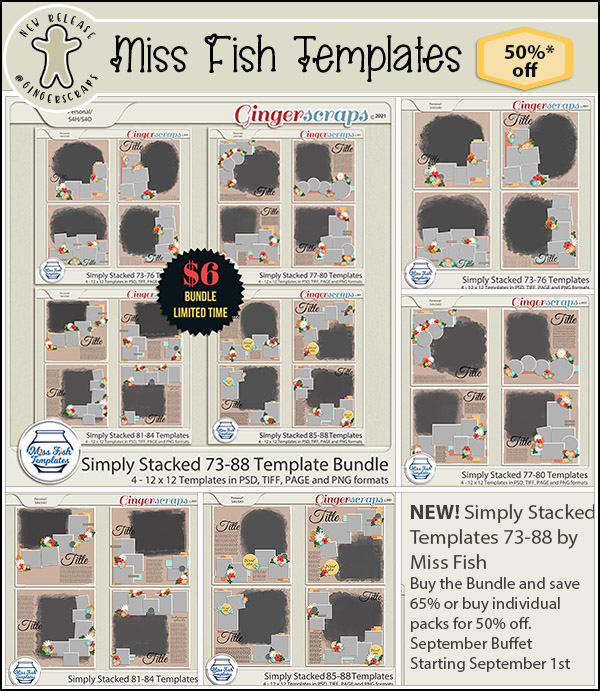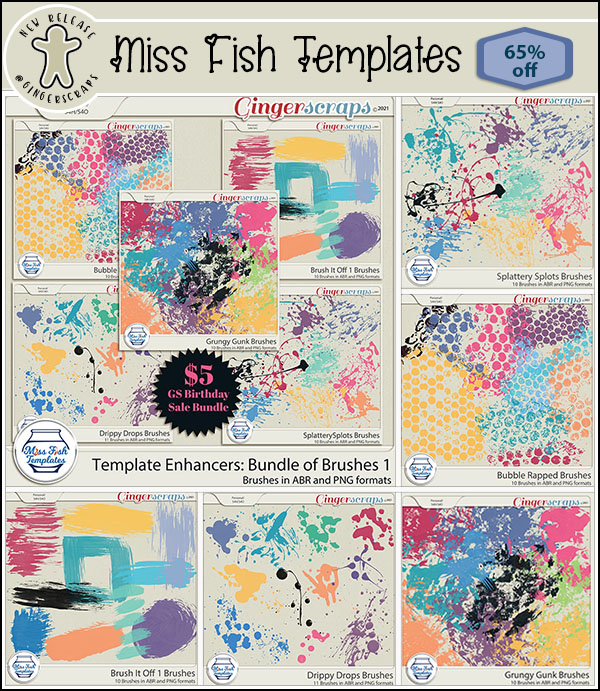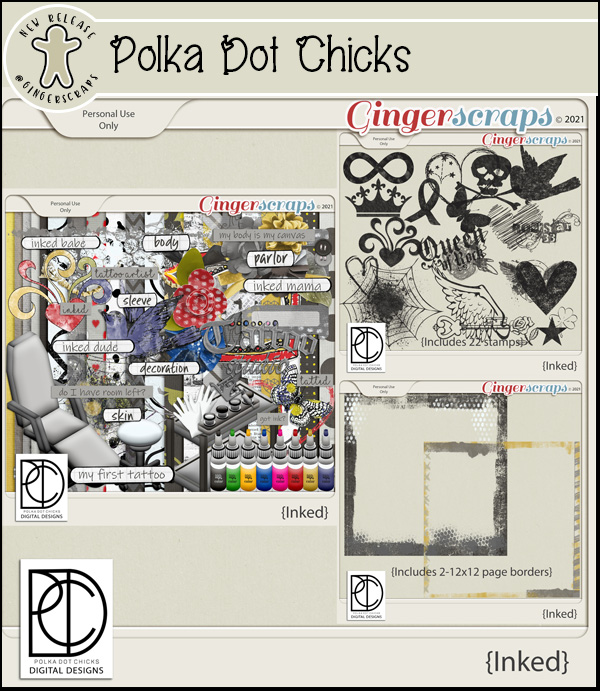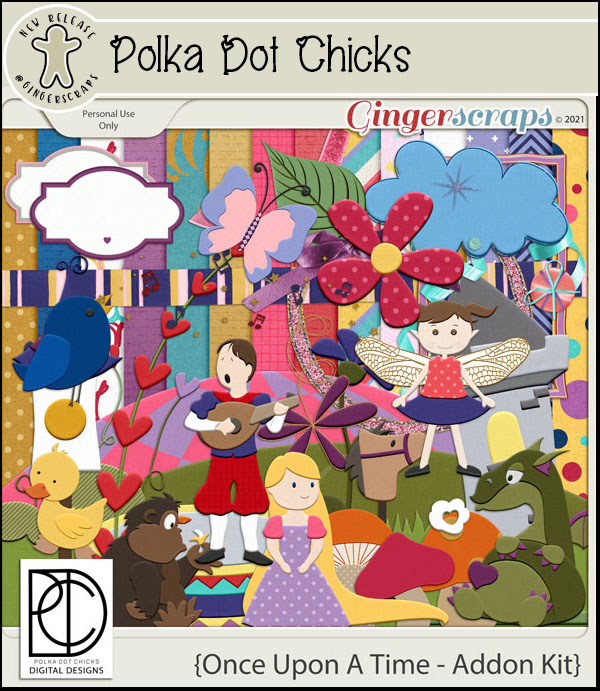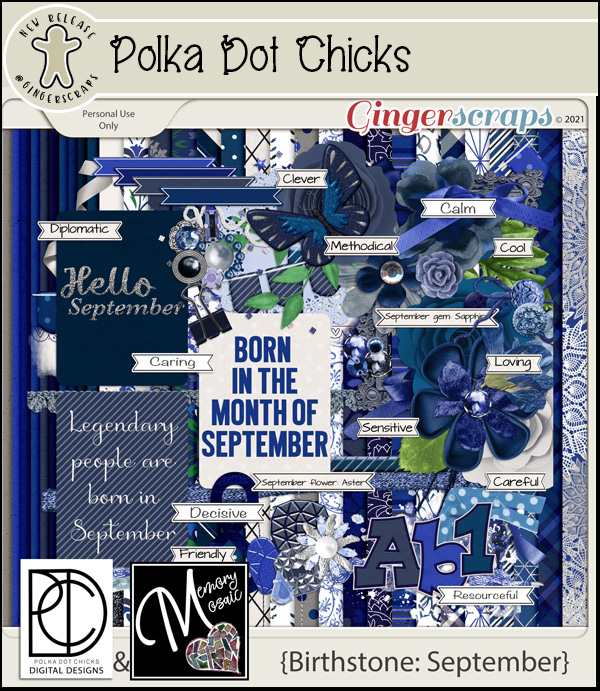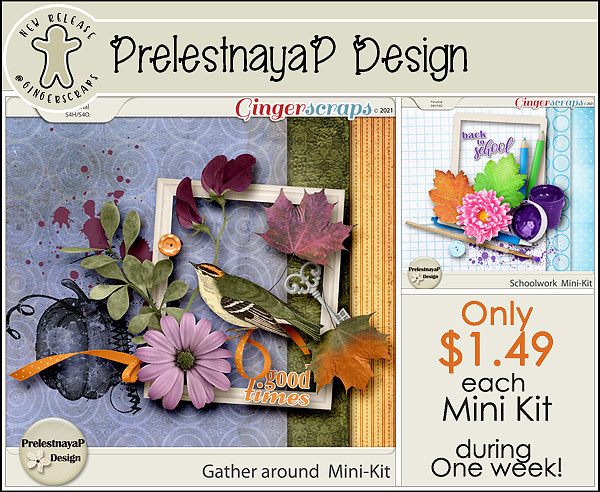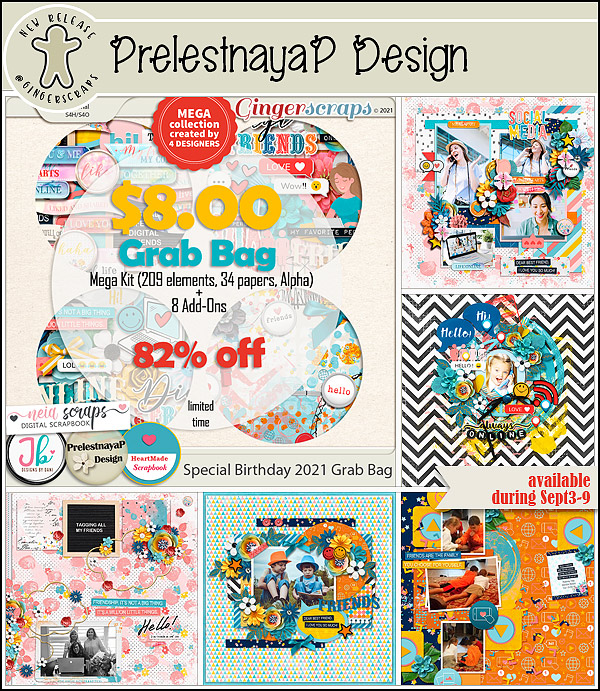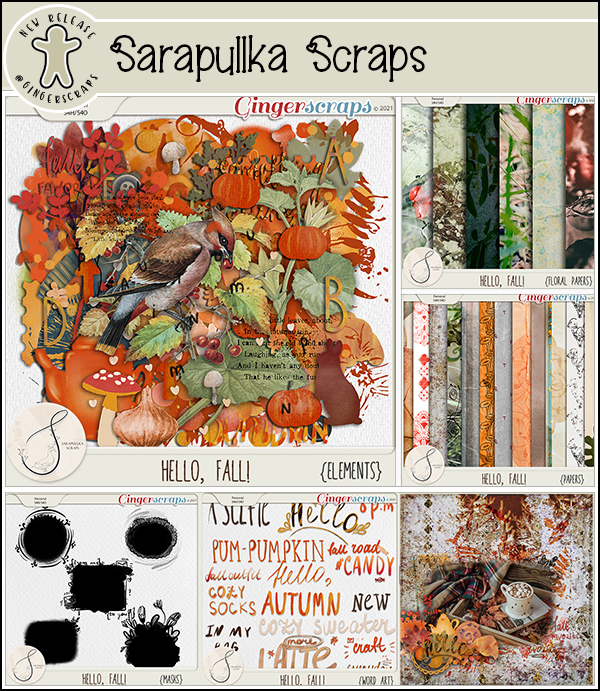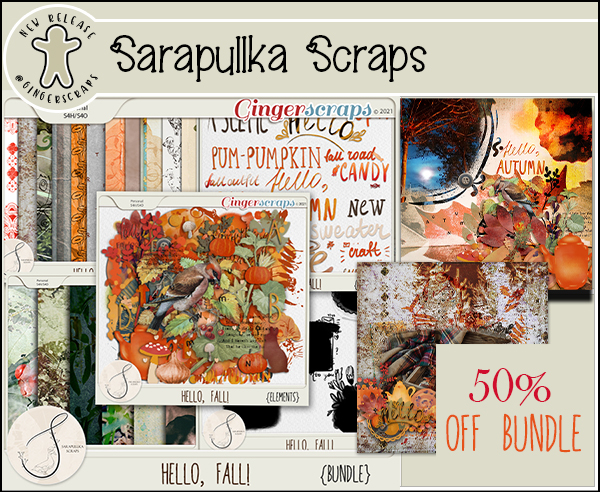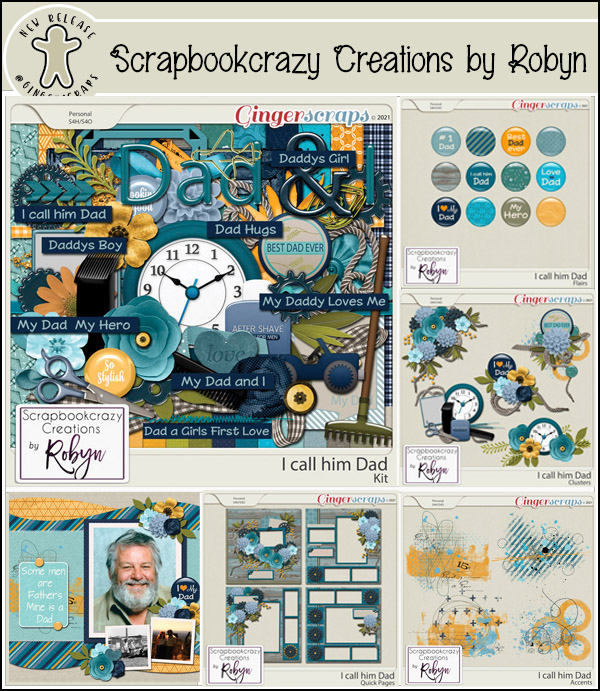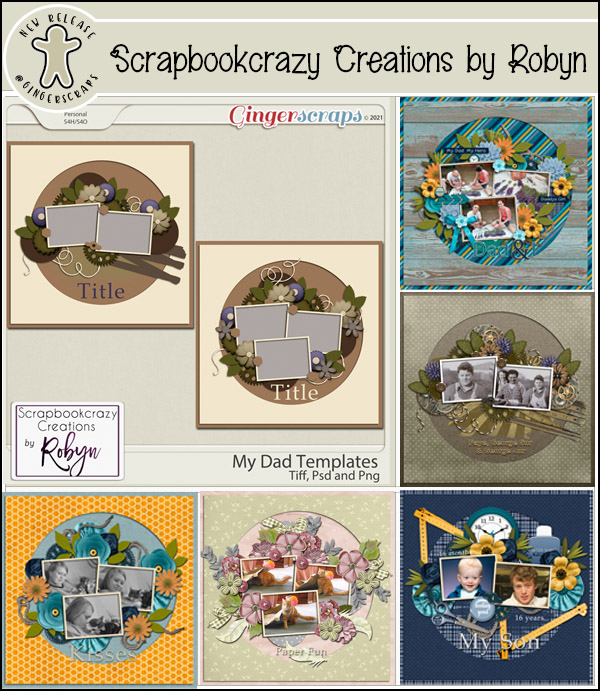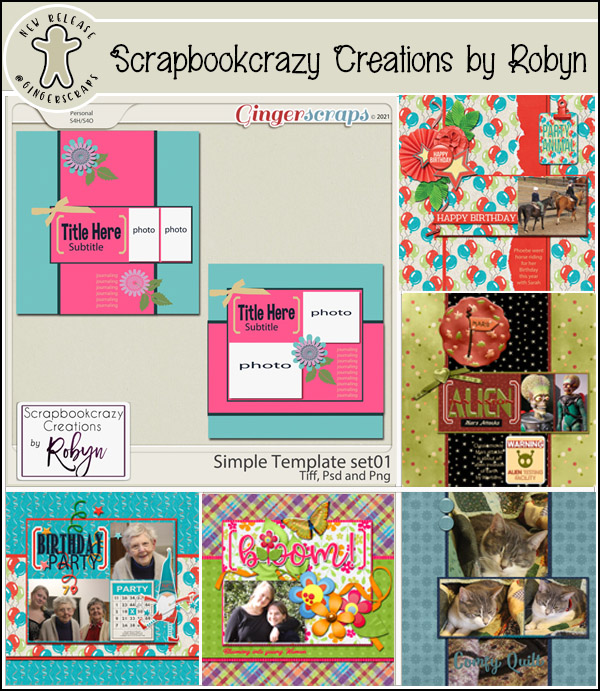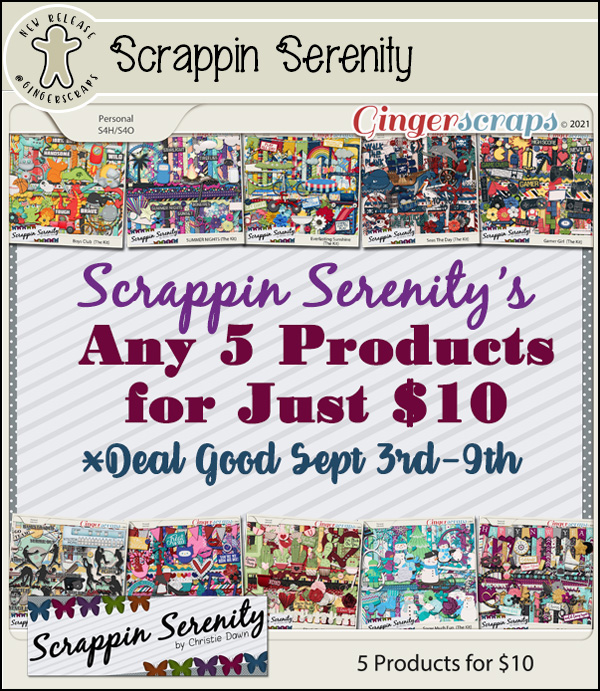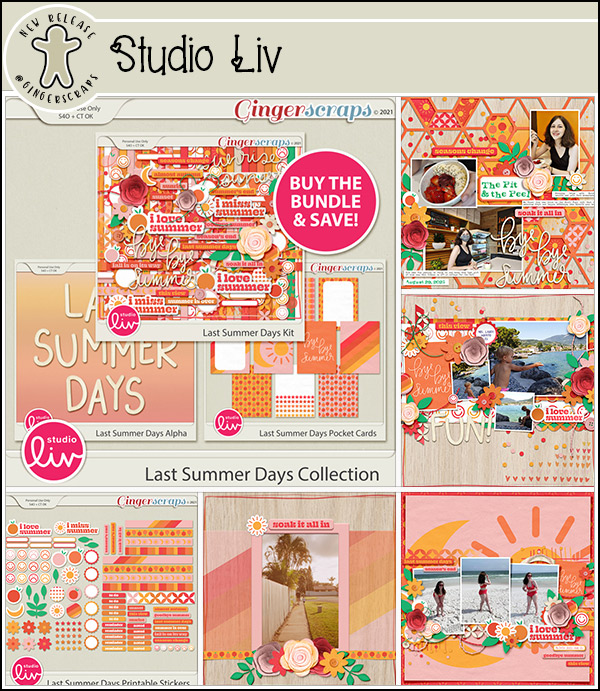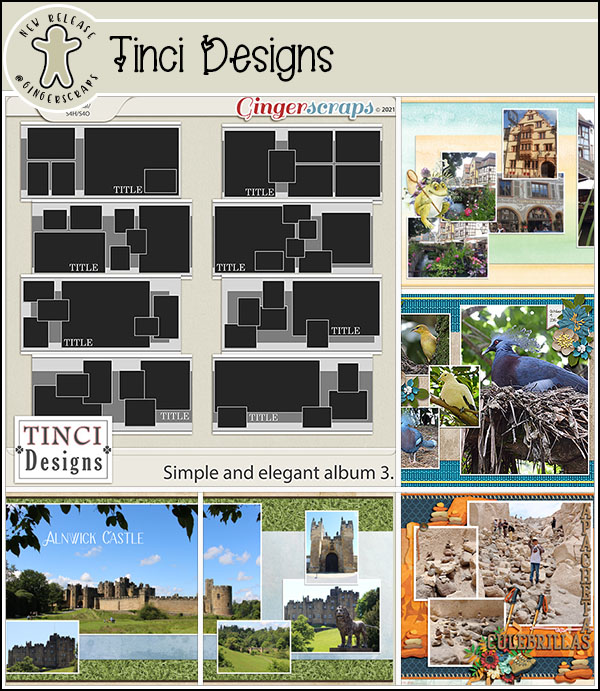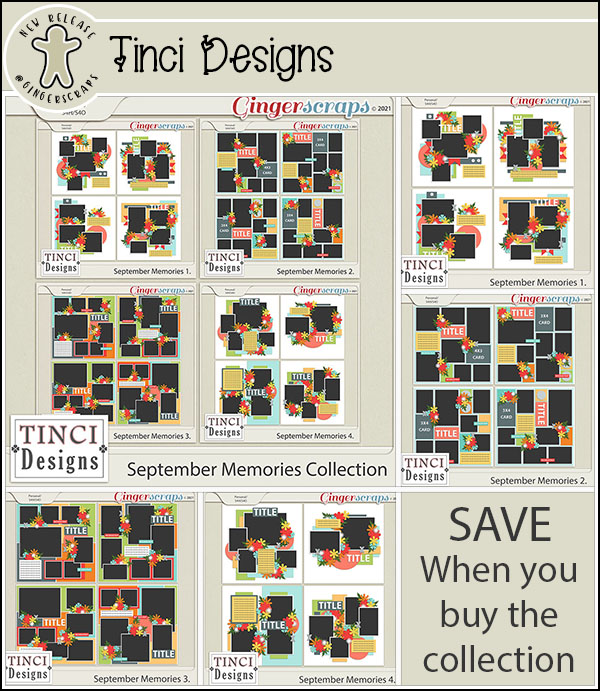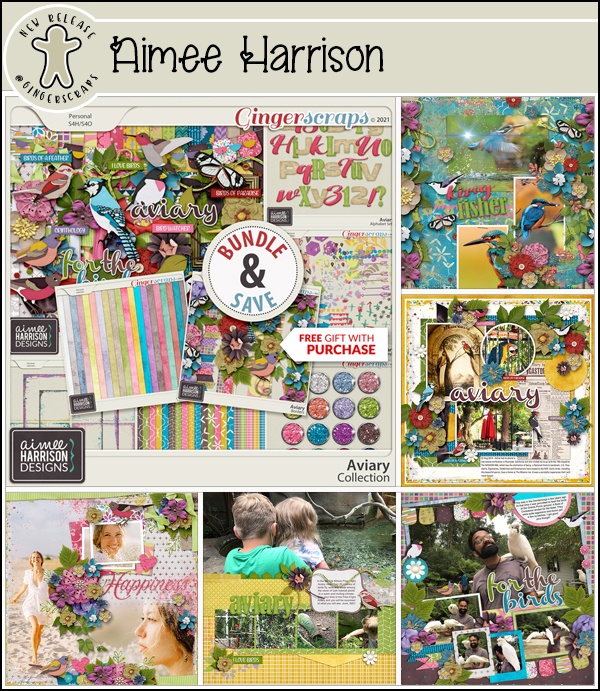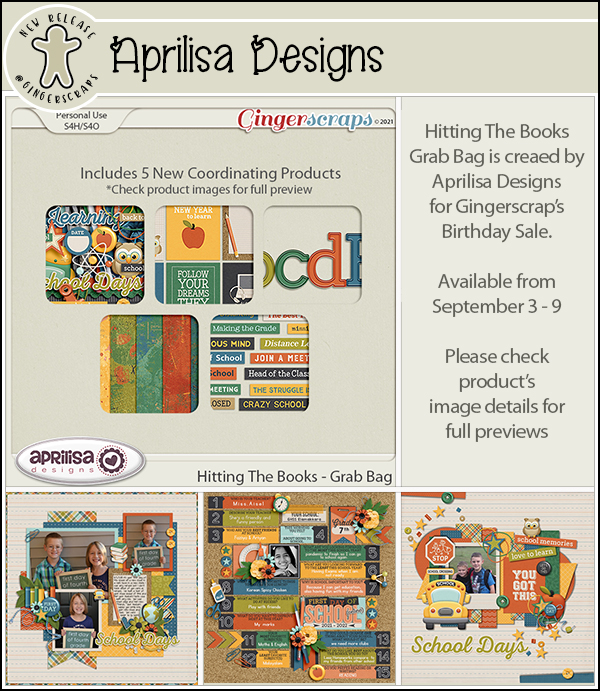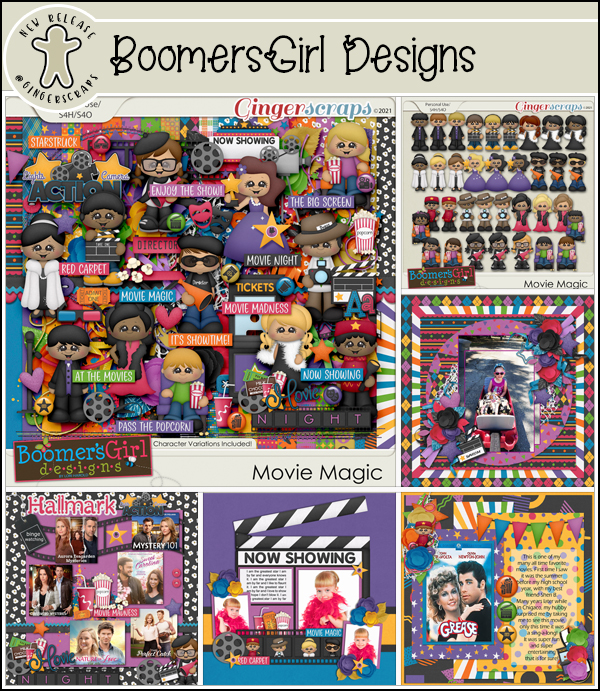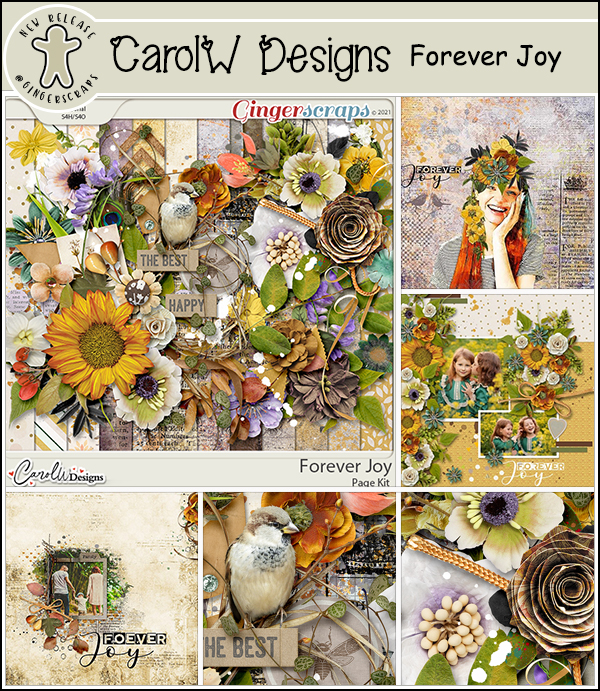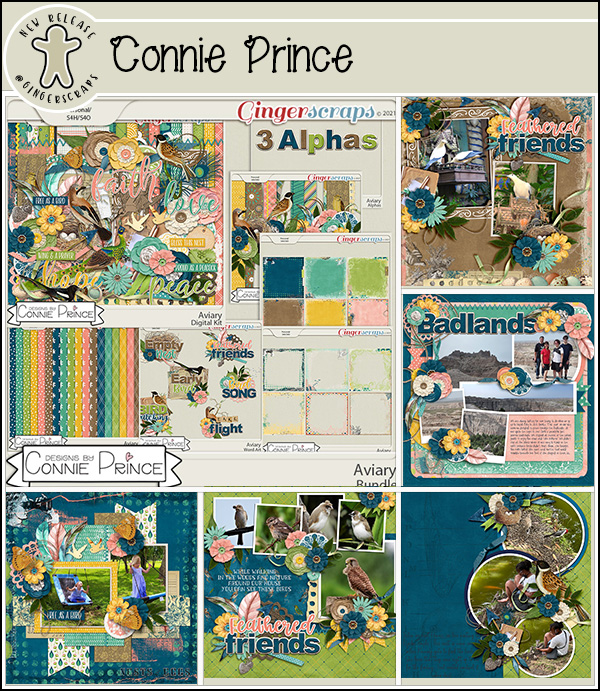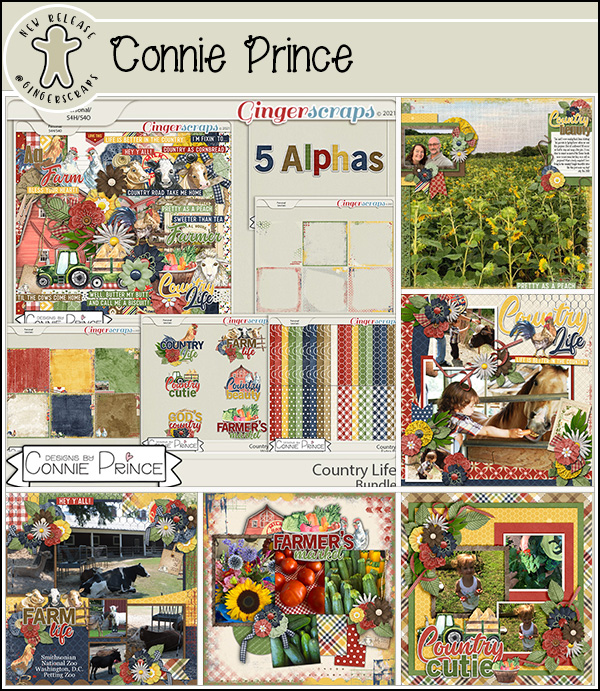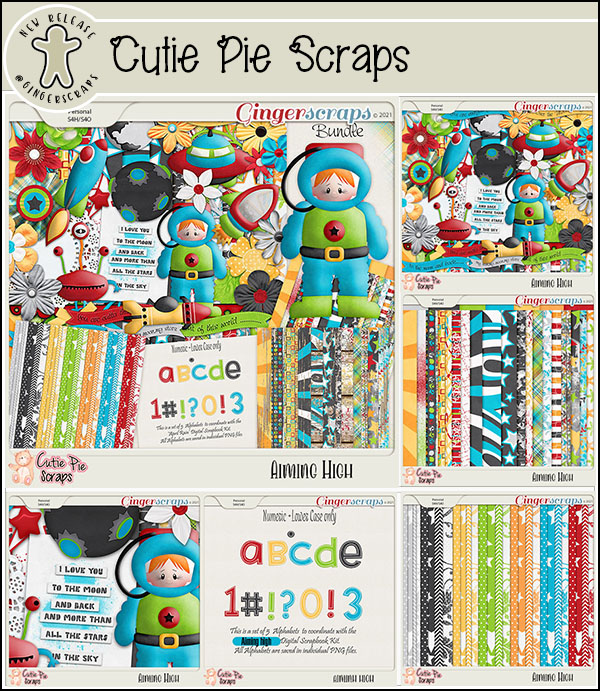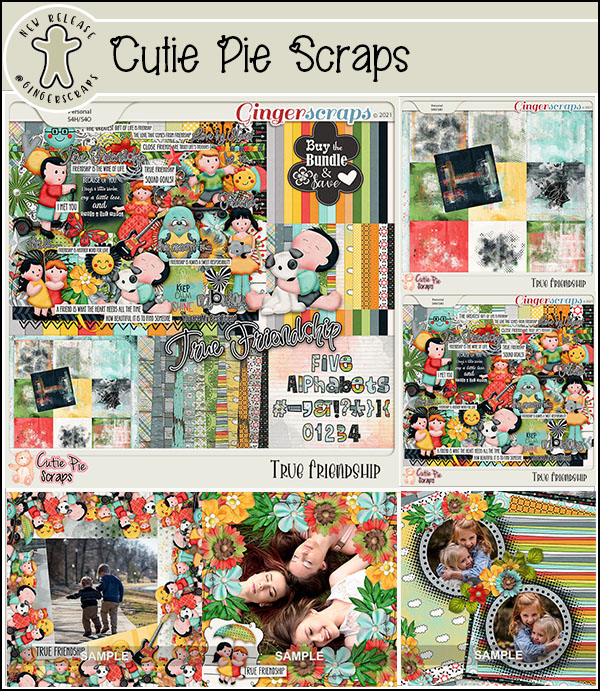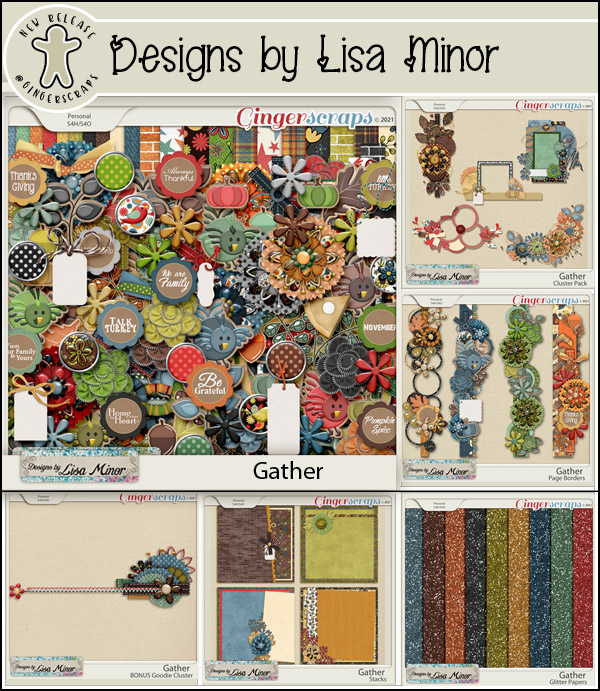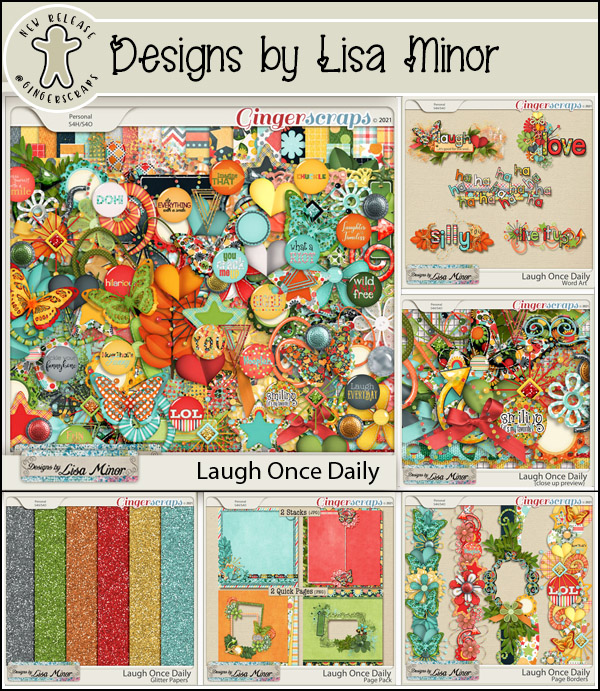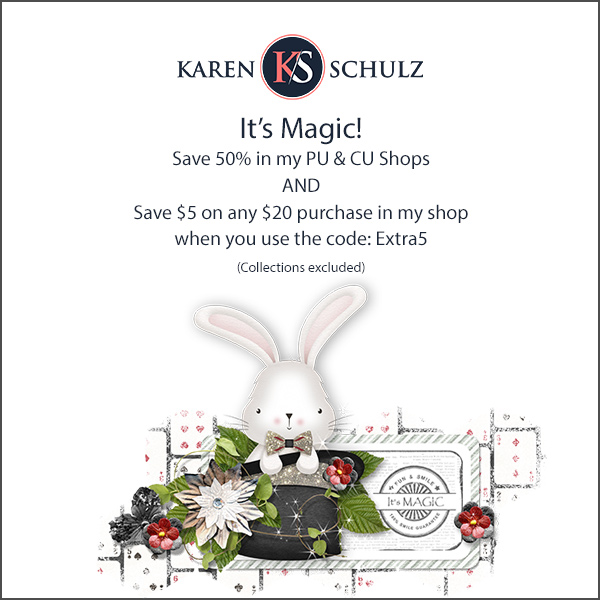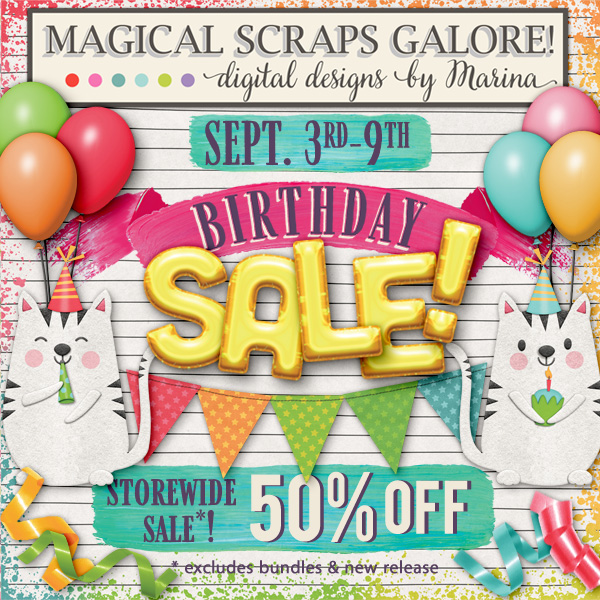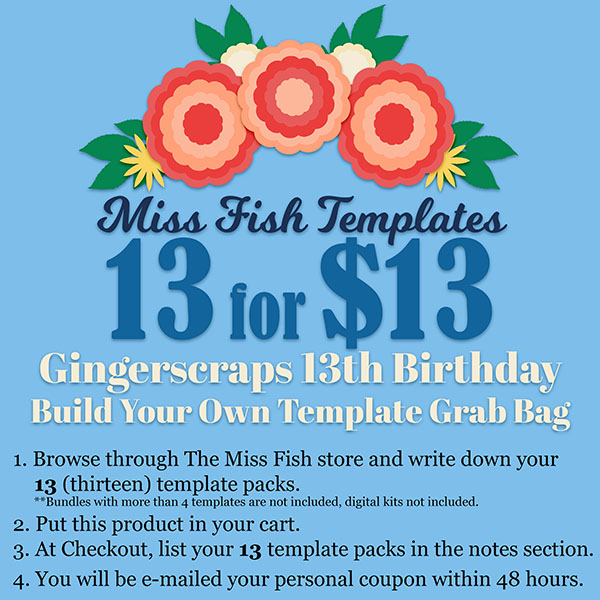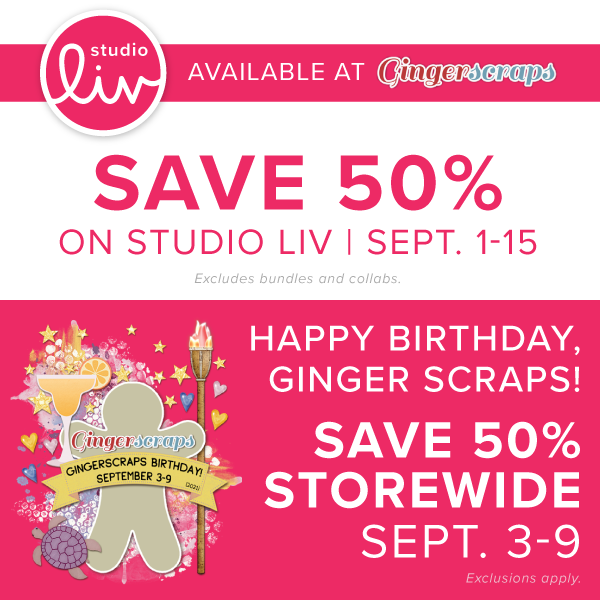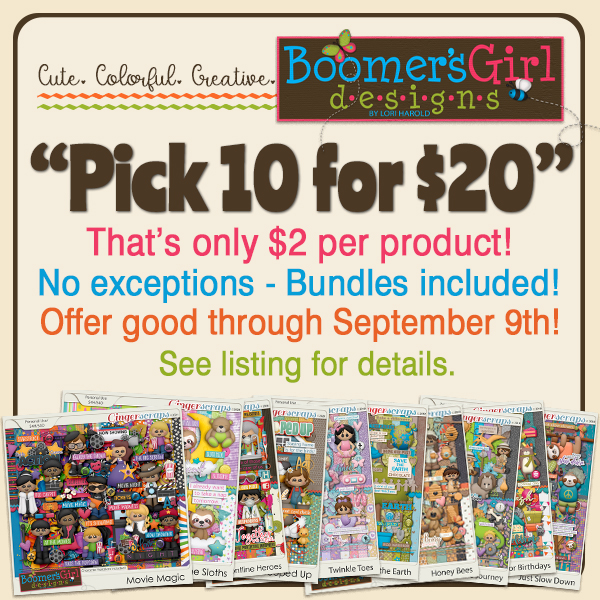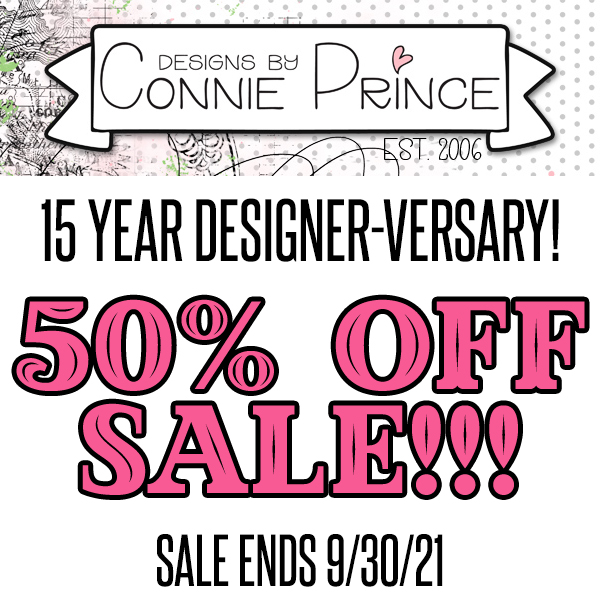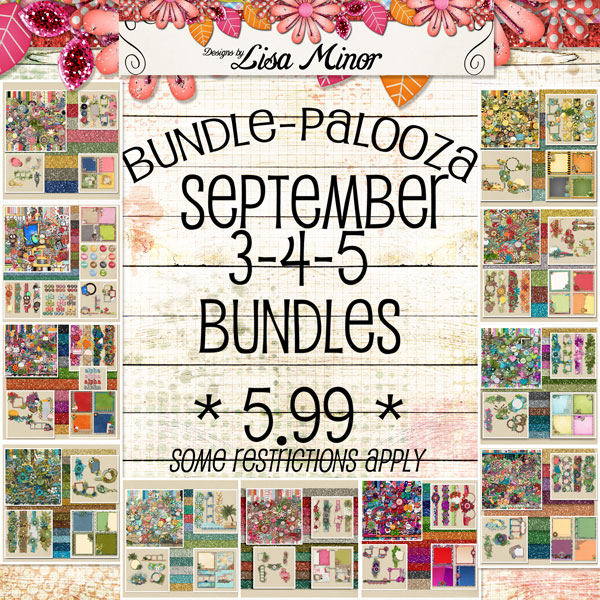 And to wrap it all up, have you seen the September Challenge Reward? This is perfect for those pics of the grandkids (or grandparents). It's a reward for completing any 10 challenges.