Good afternoon my friends!
I know generally I sit down and spend the morning with you, but this morning the family and I had quite a bit of running around to do. We had a great morning and now I'm here to babble to you about this and that.
I know, you're excited.
You should always have an air of excitement around you- it keeps things interesting.
The first week of October, come and gone. Can you believe that Christmas…Christmas… is only 79 days away. SEVENTY-NINE DAYS! Crazy. I have so many projects to start, finish, print for the holidays that I'm already behind.  I need something to organize all my crazy to do, and I couldn't help but eye up the new Hybrid Plan it! Charts from Connie Prince (JenE Creations).
The more I sit here looking at it, I just know it's going in my cart the minute I finish writing. I love that not only is there a schedule, but chore chart, work out chart AND A CREATIVE TEAM CHART!  How fun is that?!
Well, now that you've seen the new buffet and our new challenges what do you think?
I am in super love with our October Buffet: Fall Festival. It is ridiculous, and by ridiculous I mean that in an absolutely good way.
I am really into the challenges this month too. There are some fun new twists- like the mix-it-up challenge hosted by Crystal of Inspired Designs. I've been wanting to do a strictly black and white page, and now I've got double the motivation to get started. I really like simple hybrid challenges (since I'm totally not a Hybrid chick- you ladies that do Hybrid regularly are incredible), something that is 1, 2, 3 and done, so I'm really excited about this month's Hybrid challenge hosted by JenC Designs.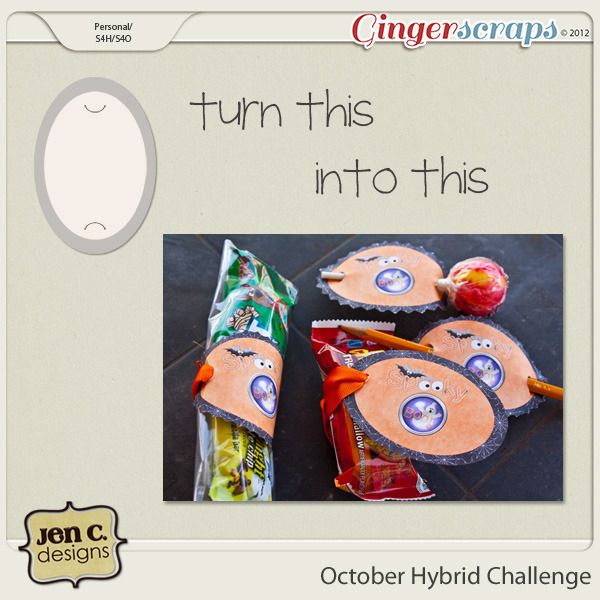 Don't just limit your thinking to Halloween/candy tag! I'm envisioning gift tags (for Christmas!) and cute jar labels too!
Today is the LAST day of Ocean Wide Designs Grand Opening Sale!
You've got a few hours left to take advantage of Meg, I mean… Meg's sale! 😉
My favorite product? Her Sea Charts templates. I just picked up this pack last night:
I have every intention of picking up a few more too! 😀
That's all I'm going to leave you with today, I've got to get my tush up and to exercise class!
Have a happy scrappy Sunday evening!
April