Hi there folks!  It's Thursday… that means its almost the weekend!  🙂
This is a big weekend for me – we are moving to a new place.  I am so beyond excited about this place!!!  It is out on a dirt road with an open cul-de-sac in the front and a lake in the back!  I cannot wait to start making wonderful family memories in this little place!  Today I am going to clean it all up before we do the big move on Saturday.
So – just so you know – I will be scheduling these posts out for the rest of the month… so that y'all don't get left out while I'm in the middle of Move Time Chaos.  🙂  I will still be checking in on the comments as well as the other ladies too… so if there are any issues – as always please let us know.
A few other things to let you know about –
We've got some exciting things coming up for GingerScraps.  I'm sure you've seen how we are growing and we want to keep it going!  There are some new ladies joining the team that will be working on the blog too – so even more exciting stuff will be going on around here!  Plus our Facebook page is getting pretty exciting so you might want to visit there too when you have a minute.
Also… we have are having a regularly scheduled speed scrap starting this Friday night!  Terra of Sugar Kissed Designs will be hosting and we'd love to have you there!!!!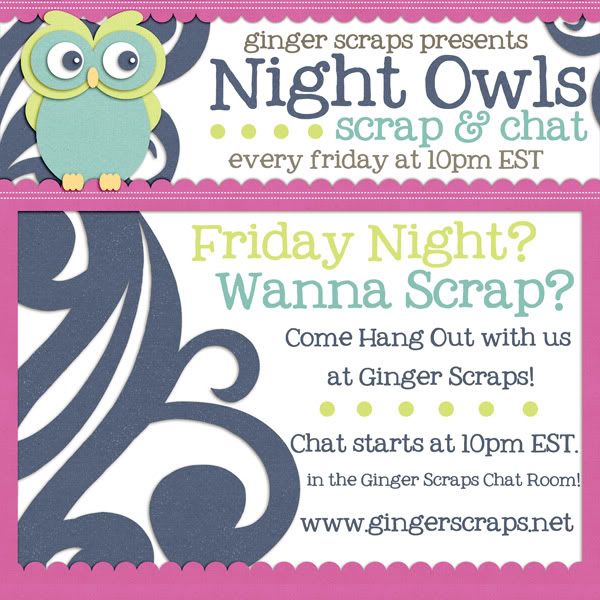 Okay…
that's it for now…
Here's day #16 of this fun kit from Marie H Designs:
**Link has Expired**
Hope you have a fabulous day today!