Hi! Sarah here! I'm new to the blogging/ad team of Gingerscraps! I'm not new to the whole team, though. I'm part of Creations by Julie & Pretty in Green's CTs. I'm also part of the store CT. So, when I say I love GS, I think it's pretty obvious!!
Starting this week, and hopefully each and every Sunday, I'm going to give a run-down on what's been happening at Gingerscraps for the past week. That means the Facebook & at the forum itself 😀
So, we'll start with a few of the challenges that are happening.
A new template challenge has started. This half of the month is hosted by JoyLynn of Blue Heart Scraps. The template is just gorgeous!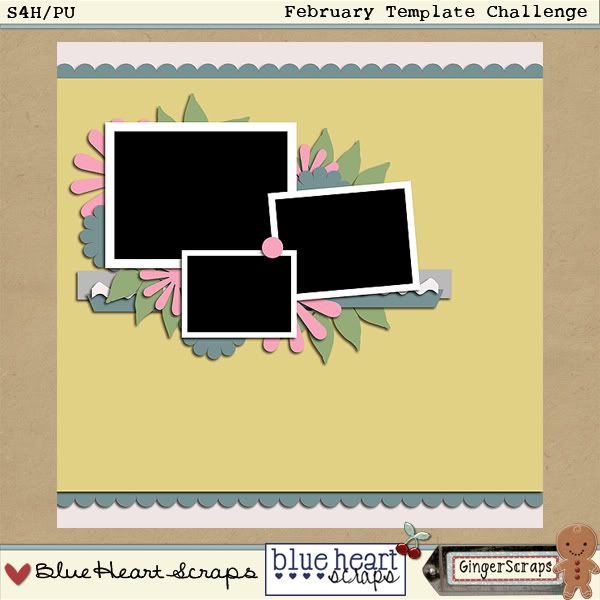 Awesome, right? Make sure you check out the challenge!
We also have the awesome hybrid challenge. Hybrid has become a big thing around the digi-scrap world! Enough so that even Gingerscraps had to create a hybrid CT :O Pretty cool right! This month's hybrid challenge is all about the love notes!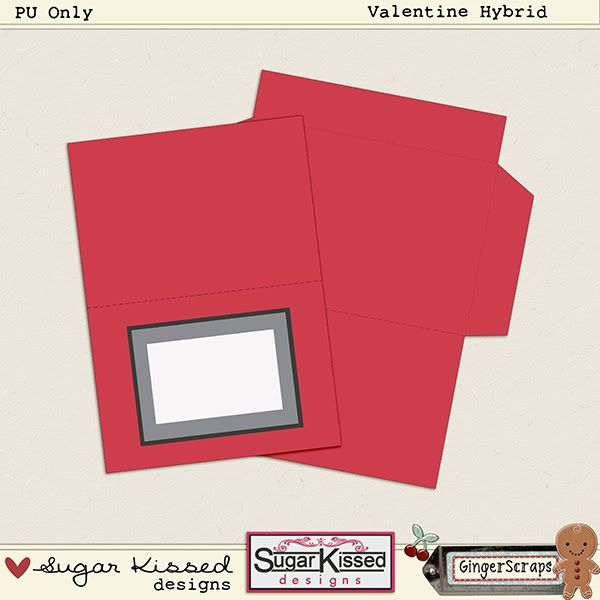 Terra, of Sugar Kissed Designs, really outdid herself! An envelope and a card! Pretty cool right?!
Now, it's time to check out the Facebook page! There's a freebie on the freebie tab. Twin Mom Scraps created it. It's SO adorable!
Someone pointed out that we, Gingerscraps, are SO close to 2000 fans! Holy crap! Wow! So close! Do you think we can hit 2000 before I have to post next Sunday? Let's see if we can! I dare you to do it!!
There's a note from Terra thanking everyone from joining in on the Speed Scrap on Friday. Did you know she's going to be hosting one EVERY week? So freaking cool, right?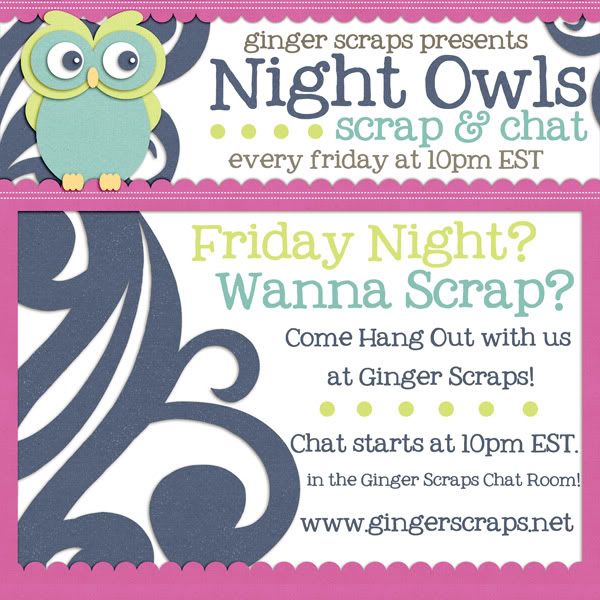 I joined in on that scrap Friday, and it was PACKED, but it was so much fun! A lot more chatting than scrapping happened, but we all had fun! We're always welcoming newbies too! So, join us next week.
Speaking of joining us, I'm taking a peek at the chatter forum, and we discuss a wide-range of topics there.
One recurring one, a thread that pops up every month: Birchboxers! It's about the monthy/bi-monthly deliveries of freebies and the like. Birchbox is $10 a month, and I think MyGlam is a little more, and you can see in the thread that everyone has their own opinions and it's so cool to see!! Me? I'm a MyGlam girl all the way. Every month they make me smile!
Inspired Designs is looking for what you listen to when you scrap. What music do you listen to? Personally, I'm totally into anything. I use Spotify, and it jumps from Contemporary Christian to Linkin Park to Katy Perry to Adele to Jason Aldean. Oh, and don't forget the random Disney music 😆 I like my music, what can I say? What do you prefer? We'd LOVE to hear your opinions and suggestions!!
Hildur is on the hunt for hair styles for medium length hair. Only suggestion I have is clippies because that's all I wear. She's wanting something else, so maybe you can help her out!
Prettyingreen (aka Rachel) just redid her kitchen! The pictures of the before and after show a dramatic difference! Rachel, I hope you love your new kitchen!! I'm totally and completely jealous!!