Okay, who else is doing double-takes at the title of this post? Is it really already July? :O Where did June go?
I don't know about you, but I think 2012 is flying by way too fast!! I'm excited to see what the next half of 2012 is going to off, though. That includes a new daily download for July! Before I show it to you, though, I am ready to show off June's official preview!
First, can we give out a huge thank you to Jennifer, of Luv Ewe Designs, for her amazing kit that she had for download every single day of June? She created Sky's the Limit, and it was seriously so cute! I could tell by the comments that you all really enjoyed the kit!!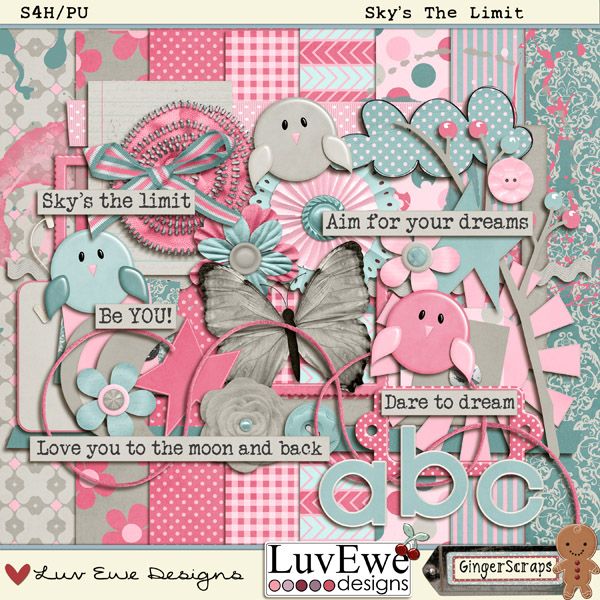 https://store.gingerscraps.net/Sky-s-The-Limit.html
It's now available in the store! If you missed any pieces, you can get the whole kit!
Now, I'm super thrilled to share this month's Daily Download designer! You've probably caught at least one of her Friday Late Night Scraps (if you haven't, you need to ;)). If you guessed Terra, of Sugar Kissed Designs, you couldn't be more right! The kit she designed for July is ADORABLE in all the right ways!

I hope you enjoy the pieces as much as I think Terra enjoyed creating them! It's a HUGE kit! I hear there's around 5-7 pieces per download 😀
Well, I'll see you tomorrow with another piece! Enjoy!