It's that time again and this week the GingerBread ladies have gone all out! Let's get the ball rolling!
First, take a look at this gorgeous quick page set made with "In the Purple Spotlight" by Misty O'Brien. This 8 page album was created by her superstar CT member, Monica. You will receive eight 12×12 Quick Pages that allow you to add up to 23 photos! Only $3.00.
Created by Misty's CT girl Adriana, we have another beautiful QP set made with "In the Emerald Spotlight". You will receive eight 12×12 Quick Pages that allow you to add up to 17 photos! $3.00
Our next item straight from the oven is a wonderful set of Alpha's made to coordinate with "In the Emerald Spotlight". Included in this bonus alpha set are two lowercase alphas. One is felt and the other is glitter. Grab them now for only $2.00!
Jen of Graham like the Cracker has a wonderful new fall kit out this week called "An Orchard Harvest". This kit is filled with a TON of elements! Felt,  craft paper and real elements are the perfect compliment to your apple picking or pumpkin carving pictures. They also make great layouts of your little "dumpling" or "pumpkin". This kit includes 17 papers and over 40 elements all for a great price of $5.00.
Aren't those some great colors? If you liked that then I'm sure you'll love this. An Orchard Harvest has an Add-on! This coordinating mini is slightly more formal than the rest of the kit, but coordinates perfectly to dress up your layouts. It's only $2.50.
But wait! There's more! No kit is complete without some bling. These are the Photoshop ASL glitter styles to compliment the kit. It comes with all 6 colors used (Red, Gold, Pumpkin, Green, Plum, and Chocolate.) It also comes with 6 12×12 jpeg glitter sheets for non-photoshop users. Finally it contains 3 glittered fruits. A full sized glitter apple, pear and pumpkin finish off this fun glitter pack! All of this is only $3.00.
And even more!  An Orchard Harvest has an Alpha! Head over to the shop and grab it now for $2.00!
This is a rustic typewriter alpha colored on the gradient, so no two letters are the same! If you want to have it all, you can! The kit, the add-on, the alpha, and the glitter styles, all for one great price! The bundle is $7.60 through Friday! So hurry and get your copy today!
Want to see what this kit can do? Check out these great CT layouts: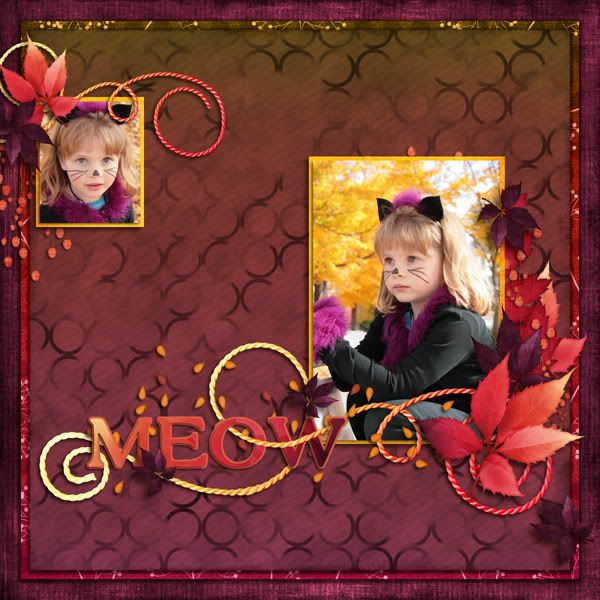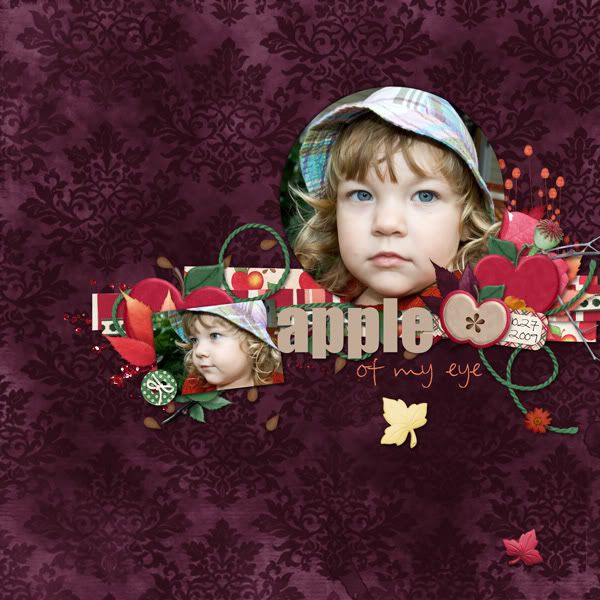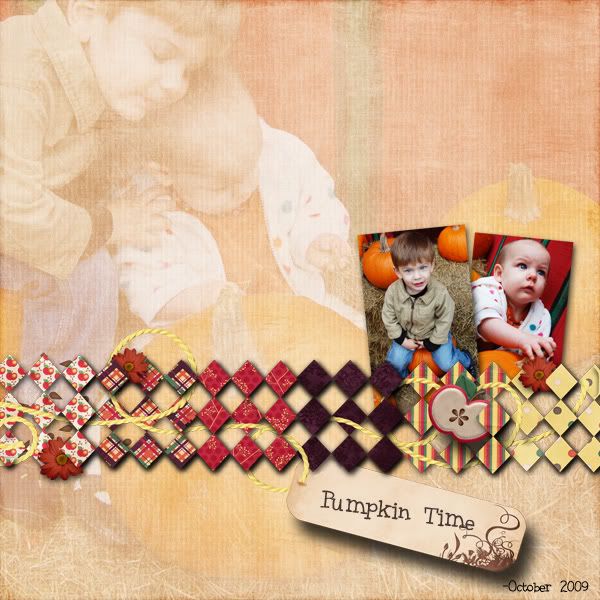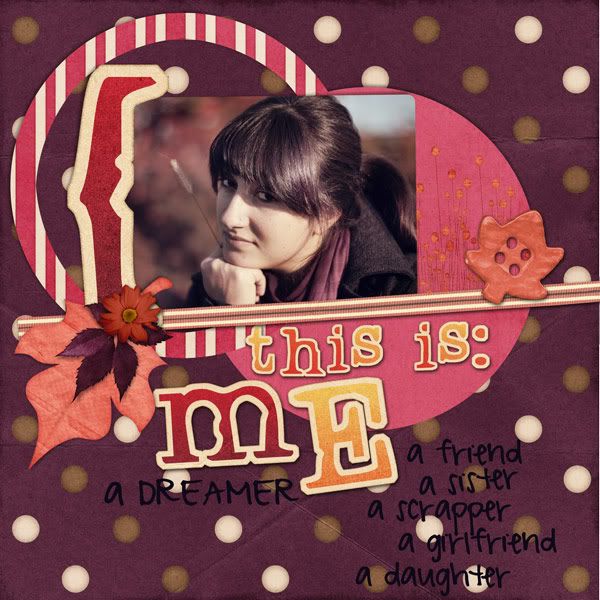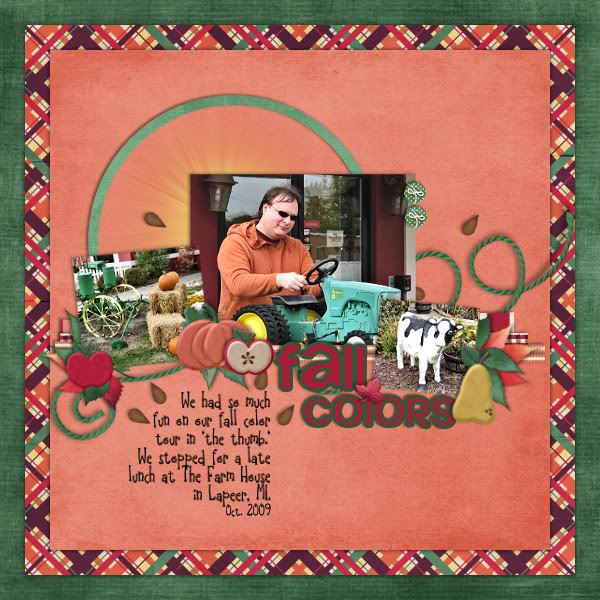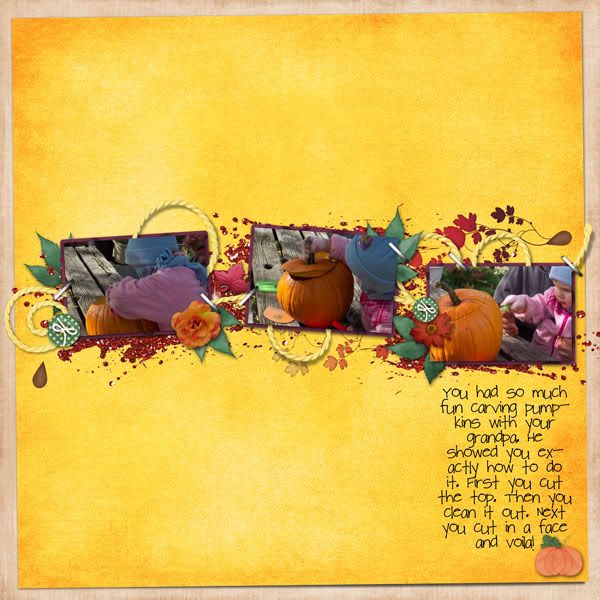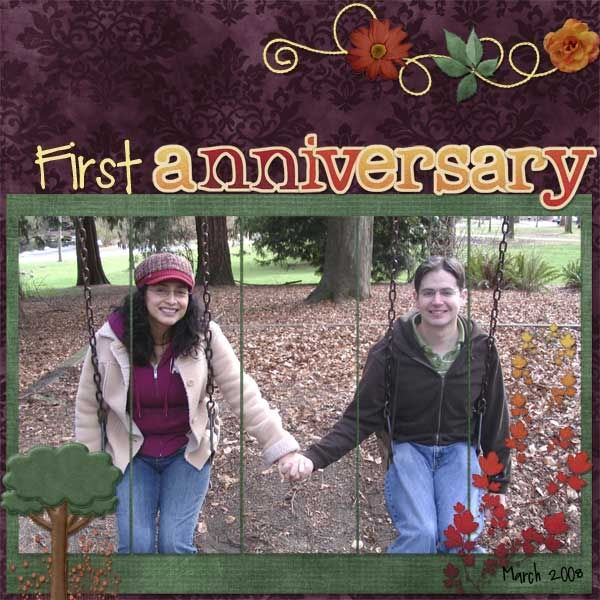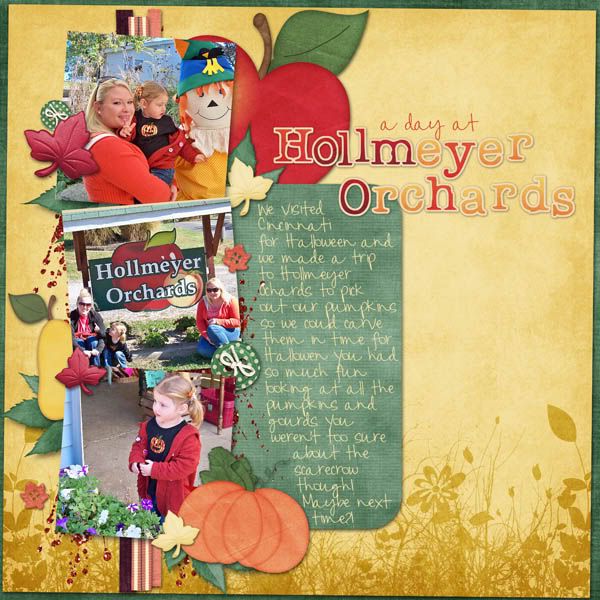 Such awesome stuff this week. Would you like to see more? Perfect! Here's a kit to scrap all those playful days. Perfect for boys and their toys! Stephanie of Scrappy Cocoa has this darling kit called "Work Zone".
This kit includes 15 Papers, a full alpha and over 40 elements! Check out this smashing CT layout by Jak:
Last, but definitely not least, we have the beautiful kit "Just Be You" by Miss Erin Scraps.
We all have them-that special someone in your life who you would never change a thing about. Whether it be your children, your significant other, your mom, your dad, any family member, a best friend, this kit will prove to be versatile for an endless number of occasions! 25% off through Sunday, November 8!
This kit includes 10 papers, 11 wordarts, over 25 elements and this dazzling Alpha set composed with a font of funky uppers and lowers mixed. Numbers and punctuation included.
Click the image to be taken over to Erin's blog for a little freebie surprise!
Check out this kit in action. Here are some layouts by Erin's lovely CT:
That's all I've got for you today! Now head on over to the shop and make sure you spend all your money in one place!
Before I forget, let me remind you of our Speed Scrap a Day! Head on over to the forum and check out this month's schedule.
Happy Scrapping!