Only 1 entry from last weeks challenge. Did that whole "Q" thing throw ya off? Well it didn't crinkletoast! Your LO turned out great! here's your prize: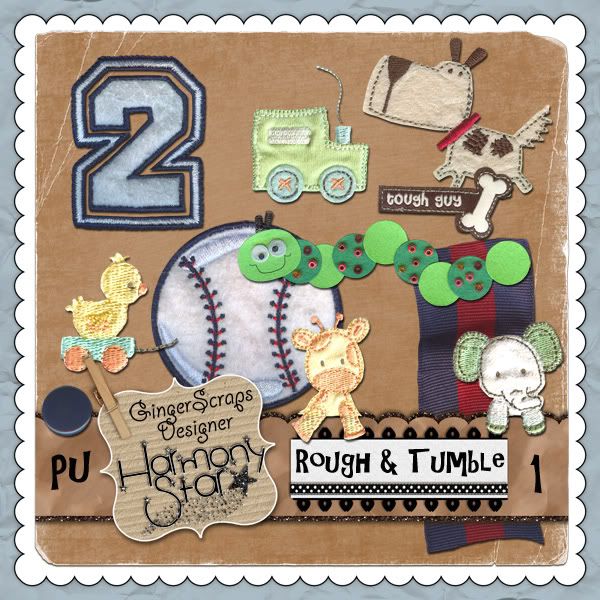 Okey dokey, we are in the last week of April! Ready for the spotlight challenge? I've come back around to the photo editing challenge. Remember, every month I teach you a fun new way to edit your photos to enhance those Layouts.  This months technique is called Old School . It's a fun new trend to take a new picture and make it look old and damaged. Check out the tutorial! Here's the one I did:
Here's another one:
 Here's a couple more done by some of our Gingersnaps:
 Seriously! How cool are those?!? Want to try it yourself? Go check out my Old School photo editing technique.
Want to win a freebie! If you post the link to your edit in the gallery and post it in a comment here. Next week I'll randomly select one and that person will win a prize from ME! (Harmonystar). CT & those who have already done the challenge are elligable. Let me see those comments!