My dear photom was the only one to play again last week. I'm having to hunt for goodies I havn't already given her. Lucky for her I still have a few things up my sleeve. 🙂 I'm so glad you play along Sara! Now if anyone else wants to give her a bit of of a run for the gold, go for it! photom gets this plus a bonus brownie point!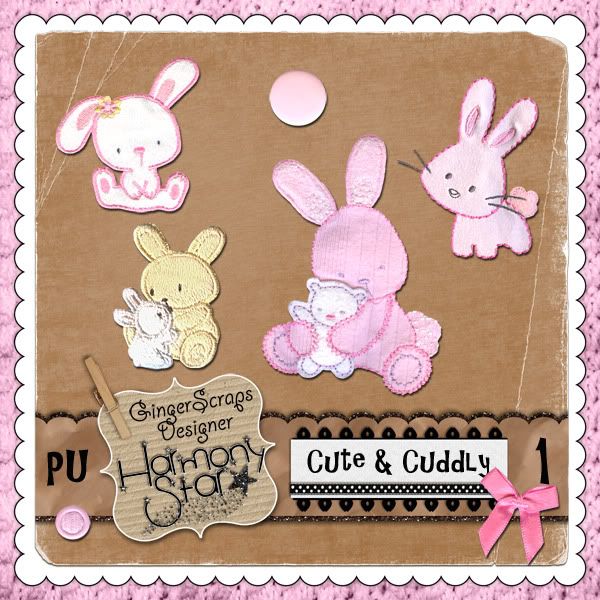 This weeks Challenge to spotlight is the fabulous T challenge! How's your Alpha book coming? I'm just about ready to get started on Bella's 1 year alpha book. I love looking at Jaden's! The A-Z challenge is a great way to help you get that alpha book done for whatever occasion. I've seen it done not just for baby books, but for weddings, or for a good way to sum up that year. There's lots of good uses for a Alpha book! This months letter is of course "T"! Design a layout inspired by the letter "T" and be sure you use the letter "T" somewhere in the layout!
You can earn "U" goodies for completing your "T" layout.
You will also get 1 cookie & can earn 1 brownie point if you use 75% gingerscrap kits!
Here's the yummy U goodies Jodi made and gathered just for you!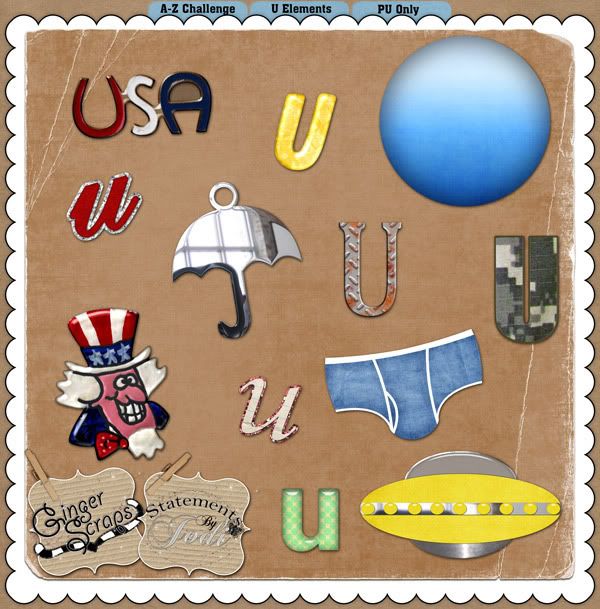 Need some help with some T words? check out my page.
Seriously I just can't get over how cute that boy was, oh he still is just bigger now. 🙂
Soooo go make your own "T" Layout! Then come back here and post the link to your LO in the gallery and post it in a comment here. Next week I'll randomly select one and that person will win a prize from ME! (Harmonystar). CT & those who have already done the challenge are elligable. Let me see those comments!