Good morning, all! Hope your week is off to a great start; can you believe it's now June?! It's crazy to think that we're already in the middle of the year, summer starting up…Christmas will be here before you know it! 😉
This week I am spotlighting a super quick, super easy challenge: the signature challenge hosted by Rebecca of Twin Mom Scraps! Usually we just have a theme to follow, but Rebecca has created a way cool template for us to work with this month instead! Sometimes I lack creativity with my forum siggy, so I love this! Take a look: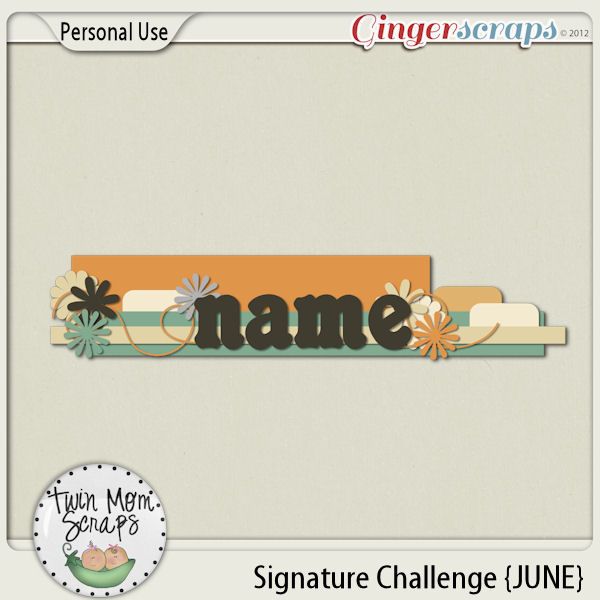 Awesome; thanks for the fun siggy temp, Rebecca!

I think the signature challenge is the first one most people do because it's quick and fun. (Personally, I haven't changed my sig since January…maybe this is the month to fix that!) Here's some of the siggys the forum gals have come up with; they're so bright and summery!
By emscraps
By momeee
By gethane
These are so awesome! Since the siggy area is somewhat small, this template is a great way to get your creative juices flowing here but still stay within the space–pretty great, right?

This is a new month, so you should run over to the June Challenge Points tracking thread and snag yourself a new spot to keep track of all your completed challenges! You know we have some sweet rewards for you at the end of the month, so don't slack (like I usually do)! 😉
Y'all have a wonderful rest of your week–don't forget to stop by the bake sale while all those full-size products are still just $1! See you next Tuesday.