Hello Scrappers!  I hope everyone is doing well.  I don't know about where you live , but it is finally starting to feel like Summer here.  The days are getting longer and the kids are getting restless with school.  I can't believe we only have a week left.  I think everybody around here is looking forward to the summer break.
Don't forget that Father's Day is coming up very quickly and I have a few layouts to share with you.  Pretty In Green has a terrific looking kit coming out on Friday.  It will be perfect for all those moments that are shared with all the special dads out there.  I love the bears, they are adorable!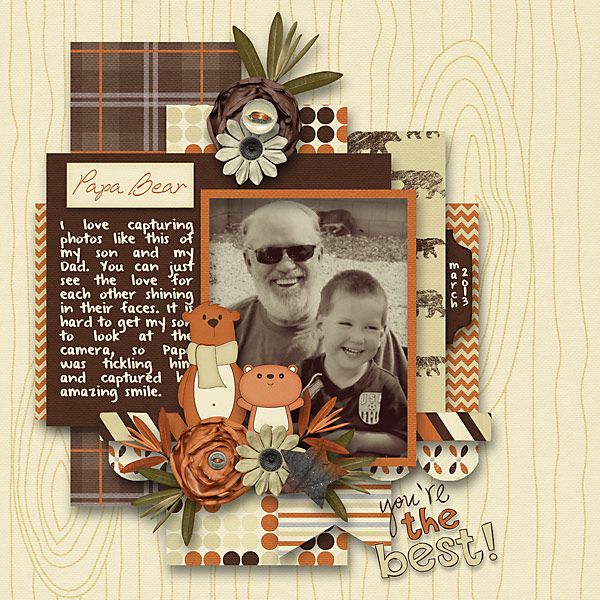 I can't wait to see the entire kit by VialoMoni.  I love the bright colors and I'm really excited to play with it.
Well, I'm going to head out and try to get as much done as I can the next few days before the kids are out for good.  I hope everyone has a wonderful weekend and I hope you guys enjoy all the goodies that the designers have for you that are being released on Friday.  See ya next week!