Hello! I hope our weekends were fabulous and everyone had a great Mother's Day. In honor of this past weekend, the challenge I am spotlighting is the Brush Challenge Hosted by Tracey of Clever Monkey Graphics. She created a great brush to showcase in a LO.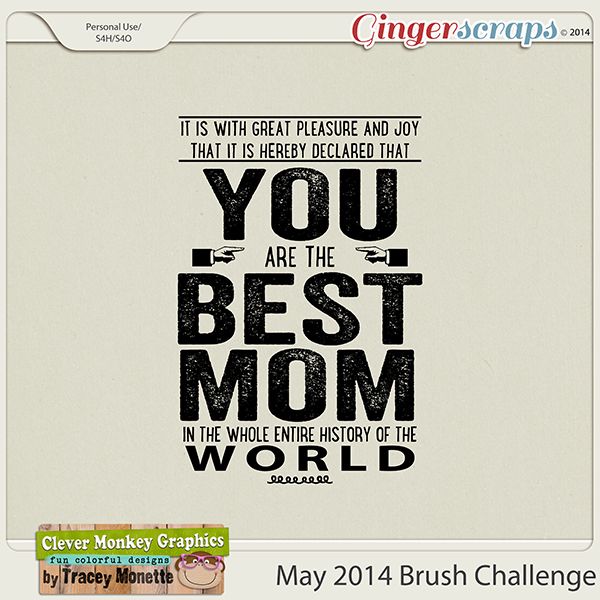 You grab this brush from the thread and then create a page where you use this and it will count as one of your 10 LO's to grab an awesome collab! The collab changes every month. You can preview it here as well as set up your tracking post.
Here are a few Layouts already submitted for this challenge:
Have a great week!