Welcome back to the second part of November's Feature Designer post. Today we're talking with the wonderful Jo from JoCee Designs. Jo is one of the fabulous designers at Gingerscraps that lives outside of the US. Jo is in Australia and getting ready for summer.
Let's just jump into it and see how she answered my questions.
How long have you been designing?
Since 2009.
What made you decide to design?
I started out as a Layout Artist at ScrapGirls and just loved it. I am a graphic designer by trade so it was a natural progression to move into designing.
What do you use to create your designs (program, additional tools, etc.)?
Mainly Photoshop with some Illustrator.
Describe your design workplace.
We have a big room at the back of the house that is my office/cat playroom/tv room. I have my computer, printer and our son's computer up against one wall and a view to the pool behind us.
What motivates and inspires you as a designer?
Firstly, colour, I LOVE colour and then, depending on the time of year, either a holiday in the month/season or something fun that will be a bit different.
What is your favorite kit currently in your GS store and why?
Chocoholic.. because who doesn't love chocolate! (and I had a lot of fun creating it.)
And the fun ones:
What was your first job?
Working in a costume jewellery store in Sydney.
Have you ever met anyone famous?
The late Princess Diana's father and sister, Steven Spielberg's mother
What are you reading right now?
The Seven Sisters set of books by Lucinda Riley.
What is your favorite quote?
Do unto others as you want done unto you.
What is something you want to do in the next year that you've never done before?
Celebrate my 50th birthday 😉
You have your own latenight talk show, who do you invite as your first guest?
P!nk!
If you had to delete all but 3 apps from your smartphone, which ones would you keep?
The weather app cos I am a weather freak and need to know what it is going to do each day, WhatsApp, so I can keep in touch with friends and family and the one that keeps track of where my family is.
If you could have someone follow you around all the time, like a personal assistant, what would you have them do?
Give me massages in my neck. My stress lives there and it can be most painful at times.
Would you rather travel back in time to meet your ancestors or to the future to meet your descendants?
oooh, hard one… ummm.. both but if I really had to choose… future to hopefully see that we did good when raising our kids.
What commercial jingle gets stuck in your head all the time.
When we travel to the USA, we love the crazy adverts on the tv. When we were in LA in 2014 there was an ad that had the catch line… 'cos pee happens'… we still use it to this day, lol!!
If you could turn the ocean into a liquid other than water, which one would you pick?
Nutella spread.
Thanks Jo. It was awesome to get to chat with you. She has some absolutely gorgeous kits in her store. Some of which may be in my stash and on my wish list. 🙂
Make sure to check out her store at Gingerscraps, her Facebook fan page and her Facebook group – JCee Designs Club. You just never know when she's going to offer a mini kit or other fun things. If you check our her group before the 18th, you'll find a coupon for 40% off her GS store.
Here is the sneak peek of the kit she and Miss Fish Templates did together.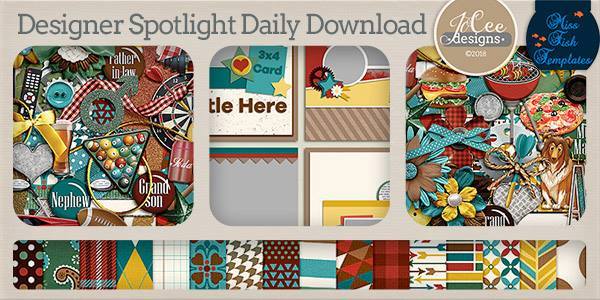 In case you missed my interview with Juli of Miss Fish Templates, yesterday, here is the link: