Well yay I finally get to  give away a prize! I'd like to give these bunnies away (april and all) to *drumroll please*  Kricketd! Check your inbox at GingerScraps for these cuties.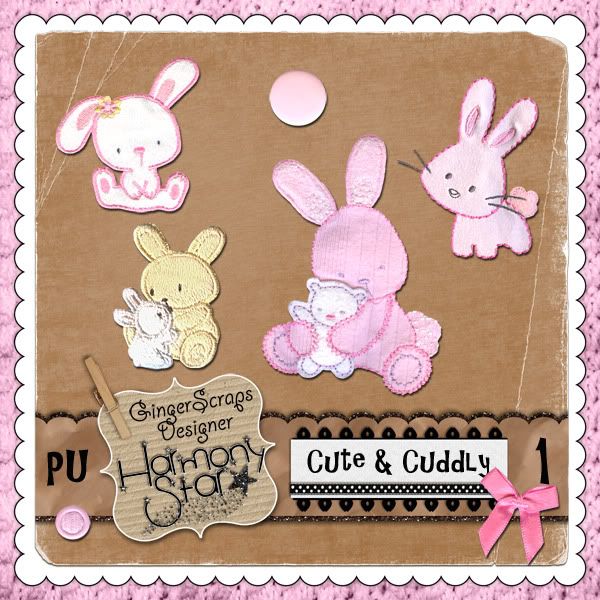 Today's challenge spotlight is Jillian's April Cinematastic Challenge In this challenge Jillian will give you a movie that will be your inspiration, as well as a link to some great quotes from that movie that you can use for your LO.
This months movie is "The Invention of Lying"
None of our gingersnaps have done this challenge yet but BarbK has a great feel for the theme so here's her LO:
 Hee. Isn't that great? I think it's hilarious!
Do you have a picture that would go great witha quote or theme from that movie? You should make a LO for the April Cinematastic challenge. And if you'd like just for the fun of it you can check out Jillian's past Cinematastic Challenges.
If by chance you do! You may win a freebie! If you post the link to your LO in the gallery and post it in a comment here. Next week I'll randomly select one and that person will win a prize from ME! (Harmonystar). CT & those who have already done the challenge are elligable. Let me see those comments!