Wait what happened to last week? Umm well I sorta…well…forgot. You see I'm a pretty structured person and when my schedule gets interrupted say for something like my baby girls 18 mo. checkup that is at my usual blogging time, then well I just forget what it was I was doing. Super sorry, especially to those awaiting to see if they won something! So lets not keep you waiting any longer! StarsWarsFans is the random winner! Here's what you won: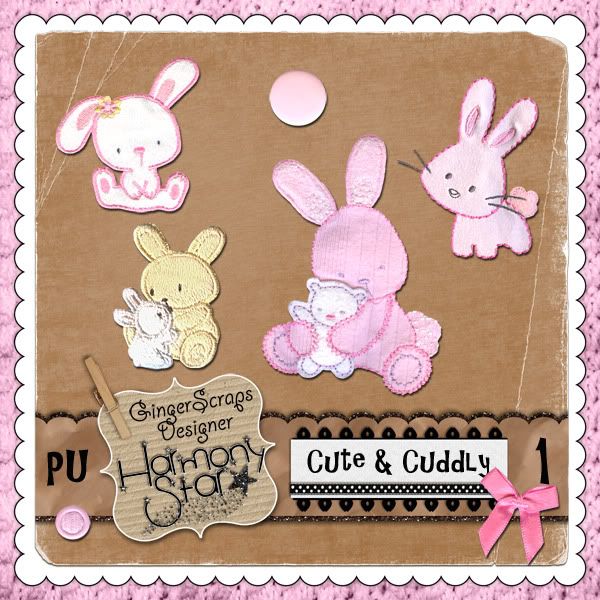 Had to get those bunnies out for Easter you know. 😉
Okay now to this weeks spotlight challenge! Do you ever struggle with journaling. Sometimes, a picture is worth a thousand words, but other times it could certainly help to know HOW the 18 month old got marshmallows all over in his hair, especially if it was all Daddy's fault. 😉 Well if you are an avid journalist or need some help getting the words out  Char has the challenge for you! Bakery Window Challenge for the second half of April is all about journaling!
Here's some super LOs to see how journaling can fit right in and sometimes tell a story you didn't even know you had to tell.
Want to give journaling a try? Come to the Bakery Window and write all about it!
Then come back here and post the link to your LO in the gallery and post it in a comment here. Next week I'll randomly select one and that person will win a prize from ME! (Harmonystar).
CT & those who have already done a LO with this kit are elligable. Let me see those comments!