Hi there!  I know its only Wednesday but I am already thinking of this weekend!  🙂  How about some more fun this weekend?  Did you know this Friday is 11-11-11?  That's a lot of 1's isn't it?  🙂  So of course we are celebrating this special day with a BIG SALE!!!  How does 11 days of $1 sales sound?  Some designers will be changing kits out each day of the sale so you'll have to check in each day to see what new goodies are on sale. 🙂  Sound fun?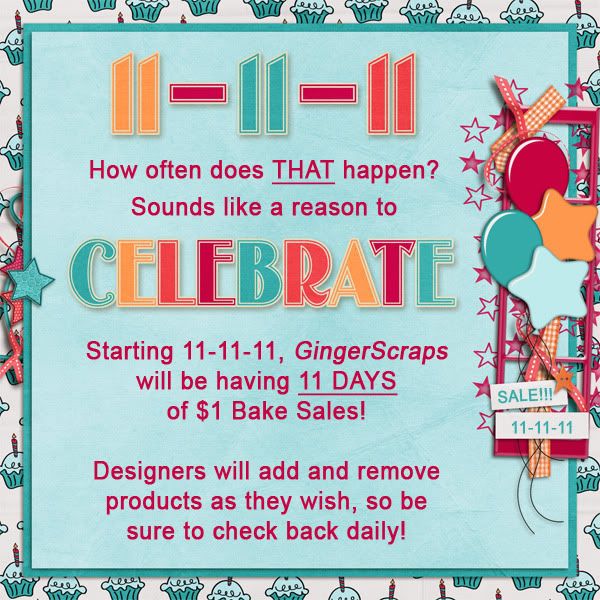 Plus we are going to have some fun with speed scraps and chats too!  First up is Marie H for Friday night!  She had fun hosting her 1st chat this past weekend and has decided to so it again!  Yay!  Hope you can make it!
And I'll be hosting a siggie chat on Saturday night at 10pm EST.  So we can all make a nice new forum siggie for the holidays!  🙂  I'll even be sharing a template or 2 to work with.  🙂
Okay… so now onto the fun stuff of today's part to the kit from Colie's Corner:
**Link has Expired**
While all of this months download links are still active – why not click on one of those share buttons below so that your friends can get in on this great kit too?  🙂  Thanks so much!
Have a fabulous day!