Archives for November 25, 2011
Don't forget about the AMAZING Black Friday DEALS  we have going on at the shop this weekend!
Happy Black Friday!!  I hope you had a great time with friends and family.  I hope you are all full from that big feast.  If you don't live in the US, I hope you've had a great week and you have a relaxing weekend.  Here at GingerScraps we have a lot to share with you, so let's get right down to it.
Before we get started I just have to give you a recommendation.  Make sure you read the entire newsletter to find some amazing deals.  Now, when you read amazing, I want you to think of money saving deals…..oh…um…did I just give it away?  Ok, pretend I didn't say anything…yeah, let's go with that.  Just make sure you read all the way down…yeah…ok, let's um..change the subject.
With the holidays right around the corner, I know a lot of you will be sending out holiday cards.  Let me just remind you of our exclusive deal with Persnickety Prints.  All you have to do is enter the special coupon code (you can find it all right here)  in the coupon field and you can save 10%!!  No catch, nothing to lose….only money to save!
Let me show you the brand new releases we have for today but remember that when you spend $10 you get a free grab bag by Statements by Jodi!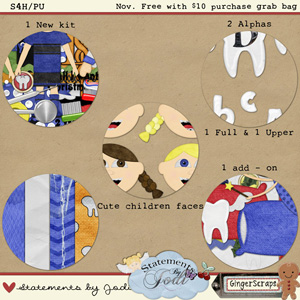 Here are our new releases!  Well let me rephrase that…here are just some of our new releases.  Our store is packed full of over 60 new products just for you!

https://store.gingerscraps.net/Grab-Bag-Goodness-Vol-1.html

https://store.gingerscraps.net/Archi-Prints-6.html

https://store.gingerscraps.net/Archi-Alphas-Vol-1.html

https://store.gingerscraps.net/Black-Friday-GrabBag-by-Connie-Prince.html

https://store.gingerscraps.net/Black-Friday-Commercial-Use-GrabBag.html

https://store.gingerscraps.net/Christmas-Cards-1.html

https://store.gingerscraps.net/CU-Holiday-Mix-1.html
https://store.gingerscraps.net/CU-Holiday-Mix-2.html
https://store.gingerscraps.net/CU-Holiday-Mix3.html

https://store.gingerscraps.net/Holiday-Follies-Scrap-Kit.html
https://store.gingerscraps.net/Holiday-Follies-Clusters.html
https://store.gingerscraps.net/Holiday-Follies-Word-Art.html
https://store.gingerscraps.net/Holiday-Follies-BUNDLE.html

https://store.gingerscraps.net/Honor-Kit-Includes-FREE-Word-Art-Pack.html

https://store.gingerscraps.net/Mini-Tree.html

https://store.gingerscraps.net/Thankful-For-you-Templates.html

https://store.gingerscraps.net/Just-Create-it-Vol-2-CU-Layered-Overlays.html

https://store.gingerscraps.net/Bountiful-Blessings-the-kit-by-Cari-Cruse.html
https://store.gingerscraps.net/Bountiful-Blessings-the-templates-by-Cari-Cruse.html

https://store.gingerscraps.net/Stand-Out-From-the-Crowd-Templates-by-Wyld-Web-Designs.html

https://store.gingerscraps.net/Kathy-Winters-Designs/
Now here are our awesome Sale Ads:

*MandyMade https://store.gingerscraps.net/MandyMade/
*PhotoCowGirl https://store.gingerscraps.net/PhotoCowGirl/

https://store.gingerscraps.net/Jen-Yurko/

https://store.gingerscraps.net/JennCk-Designs/

https://store.gingerscraps.net/Statements-by-Jodi/

https://store.gingerscraps.net/Statements-by-Jodi/

https://store.gingerscraps.net/Creations-By-Julie/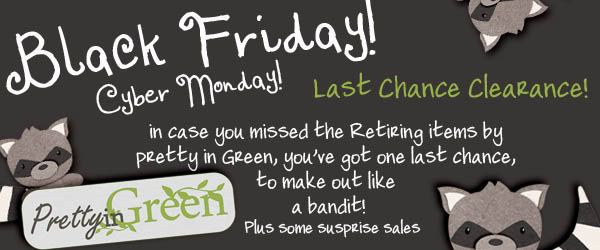 https://store.gingerscraps.net/Pretty-In-Green/

https://store.gingerscraps.net/MandyMade/

https://store.gingerscraps.net/PhotoCowGirl/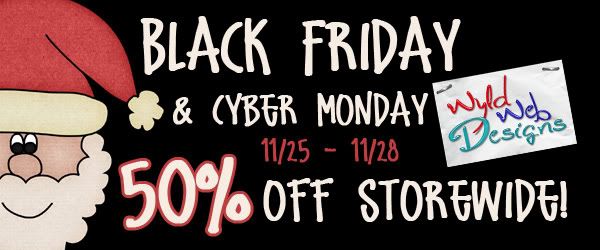 https://store.gingerscraps.net/WyldWeb-Designs/

https://store.gingerscraps.net/Marie-H-Designs/

https://store.gingerscraps.net/GingerBread_Ladies_Collabs/

https://store.gingerscraps.net/GingerScraps-Buffet/