Archives for February 14, 2013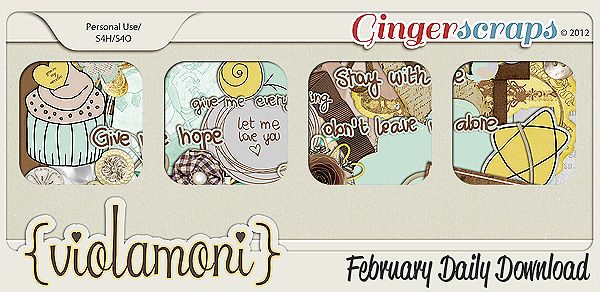 Happy Valentine's Day!!!!  I hope you all are able to spend the day with the ones you love.  It's going to be a quiet day around here.  I'm thinking a quick trip to the gym and then I'm spending the day with my hubby.  We are going to catch an early movie and hopefully miss the crowd.  We are spending a little time with my folks which we are pretty excited about visiting with them before they leave town.  Enough about my plans let's get to why you stopped by.   I have a few layouts  that I want to share with you.  The full reveal of these kits will be on Friday and they will also be on SALE.  And, I can't wait!!
First up is Sugar Kissed Designs.  I love the natural hues in this kit.  The brown and peach are fabulous together and I really dig the Alpha.  The blocking in both layouts look amazing!!
The next layout I have for you is using Becka E Designs new kit.  I love the crisp blue and the white just pops right off the page. I can't wait till Spring time.  It will be wonderful to open the windows and let the fresh air in.
Well, that's all I have for now so I hope you have enjoyed the sneak peeks and don't forget they will be on sale this weekend for a short while.  Thanks for stopping by and I really wish  everyone a day filled with love:)