Is anyone else as excited as I am about the amazing amount of comments I got from last weeks post? So what did it, was it the new knowledge that you get a free kit for doing the progressive scrap? was it the overwhelming desire for a chance to win one of my goodies? Or was it the fact that all you had to do was sign up and not really complete a Layout? Yeah totally the last one huh? No matter!  I am pleased as can be. So pleased in fact that I pulled 2 numbers out of the random generator! Yay! So comment 11 Sniksnak &  comment 2 crinkletoast are the lucky winners! And here is what they won!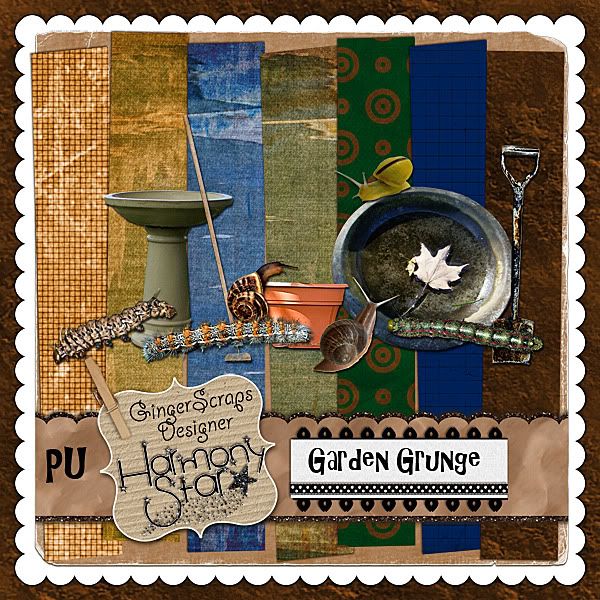 Now onto the challenge spotlight! Lets hear a word up for Julie's Word Lover's Challenge! Every month Julie will give you a great way to use those words. Be it Word Art, journaling, or something else super fun like this month's challenge which happens to be list your 10 favorite things about summer in your journaling! It's your Top 10 Faves of Summer!
Here in SE Idaho, we've had no hint of summer yet, but hopefully the rest of you have and can make a great LO about your 10 favorite things! Here's one from Steph to give you some ideas.
By the way, if you absolutely adore the kit Steph used like I do, you will want to get those 365/52 Layouts in cause it's Scrappy Cocoa's (Steph's) challenge prize. How exciting!
Be sure to get your Word Lover's challenge done this week then come back here and post the link to your LO in the gallery and post it in a comment here. Next week I'll randomly select one and that person will win a prize from ME! (Harmonystar). CT & those who have already done the challenge are elligable. Let me see those comments!