Two bits of news for you today….. A new Designer!! And a WONDERFUL new collab by the GingerBead Ladies. For the month of July it is only $1 with any purchase over $10.00. And you might want to read to the very end of this newsletter for a really fun bonus 🙂
But first……..I am so thrilled to introduce you to our newest GingerBread Lady!!
You all might know her from GingerScraps Scrapping Survivor- She happened to be the Ultimate Survivor of Season 2!
Please help me in welcoming Rachel- Pretty in Green to our family as our newest GingerBread Lady!!
Check out her Store Here and her Blog Here
Rachel wrote up a little bio for you all-
I'm so happy to be joining Ginger Scraps! I'm a stay at home mom of 2 lil ones Gage who is 4 and Ana who is 1.5 Married to my hubby of which whom I am totally in love with 🙂 I have been digital scrapping for some time, the years are blurring together now, lol. I had been an avid paper scrapper all through high school, my friends and I would stay up late in to the night scrapping away, anyways after having Gage there was no way I could continue paper scrapping I made a few pages in his book and that was that. While shopping in Target one day I found a computer program for digital scrap booking, I talked hubby in to getting it for me for Christmas and then letting me have it early so I could play with it, I made about 5 pages with that program until I found Ginger Scraps and discovered a whole new world of digital scrap booking. I stopped using that program and dusted off my Photoshop and began Freebie hunting, I was in awe of the generosity of those designers with so many freebies, so I started making freebies too, when we moved in to our house, the address here is crazy and a lil screwed up lol so we couldn't find Internet access for 6 months, but when we did right away I logged on to Ginger Scraps and was happy that it still felt like home to me! I entered the Designer contest and failed miserably I am so embarrassed by the designs I put out, but I kept at it and I take my time and now I put out ,in my opinion, beautiful quality designs that I hope you will enjoy and love too : )
Here's the First Design I'd Like to Show you, I'm in love with it, I call it the Puppy Love Series! These kits came out of the love of my own Beagle mix I wanted to scrap layouts with some similar looking dog elements and all I could find out there were equally cute but non-specific breed doodles or cut outs, so one day I asked a few girls what their favorite breeds were and these kits came to life. There will be more puppies on the way if you want a puppy made for your breed of dog let me know, I'll add it to my list 🙂
The Puppy Love Series will be 30% off until the 4th of July!
These kits are perfect for a dog lover. I know I love my beagle mix! These adorable puppies need a home will you take one home with you and keep him safe? scrap him with pictures of your favorite puppy. He comes with a few of his favorite items and toys. 2 word arts, 1 paper shaper, 12 elements, 1 doghouse frame.
Beagle: https://store.gingerscraps.net/Beagle-Love.html
Black Lab: https://store.gingerscraps.net/Black-Lab-Love.html
cocker Spaniel: https://store.gingerscraps.net/Cocker-Spaniel.html
Dachshund: https://store.gingerscraps.net/Dachshund-Love.html
Golden Retriever: https://store.gingerscraps.net/Golden-Retriever.html
Jack Russell https://store.gingerscraps.net/Jack-Russell-Love.html
Maltese: https://store.gingerscraps.net/Maltese-Love.html
Sheltie: https://store.gingerscraps.net/Sheltie-Love.html
Weinheimer: https://store.gingerscraps.net/Weinheimer-Love.html
Yellow Lab: https://store.gingerscraps.net/Yellow-Lab-Love.html
Yorkie: https://store.gingerscraps.net/Yorkie-Love.html
___________________________________________________________
Pretty Pattern Paper 30% off until July 4th!
Like CU items, In love with Styles like I am?! These Styles are perfect for you!
these beautiful paper styles easily fill any shape you have with beautiful texture and colors, along with a pretty pattern to make a one of a kind element. 9 CU Pattern Paper Styles for Photoshop
___________________________________________________________
How about a Freebie! endless possibilities with these styles, simply make a shape and use the style to add instant texture and patterns in beautiful warm colors. 6 CU Pattern Paper Styles for PhotoShop
___________________________________________________________
Here are some Items you'll find in the Store already…
I'm A Good Helper 30% off until July 4th!
If any of you will remember when I won Ginger Scraps' Survivor Season two I released this kit as a Big Thank You, well it's back and improved so if you didn't get a chance to download it then, now's your chance!
This kit is great for all those pictures you have of your man at work, or your little man helping, beautiful rich colors, textures and fun elements, great for just about any event! This kit includes 1 full alpha with numbers 0-9 and a few punctuations, 31 elements, and 27 papers.
___________________________________________________________
Summer Fun Paper Pack 30% off until July 4th!
Did you miss June's Progressive Scrap Challenge here at Ginger Scraps, or are you wondering where to get the Papers that made all those beautiful layouts form the Challenge? Well here they are!
This is a fun Paper Pack full of warm and cool colors perfect for the summer pictures you've been holding on to, or plan to take. There are 14 papers sized at 12×12 at 300dpi.
___________________________________________________________
Family Word Art 30% off until July 4th!
This is a fun set of Word art that all came about with one saying because of my lil girl, I love you even if you are a pain in the butt, I can't help but to kiss those chubby cheeks of hers and she can get away with anything.
This word art pack is full of special sayings for the ones you love in your life, to add that special touch to your layout. 9 pieces of word art.
And now some inspirational CT layouts
here's a few from Sarah using Summer fun paper pack and Black Lab Love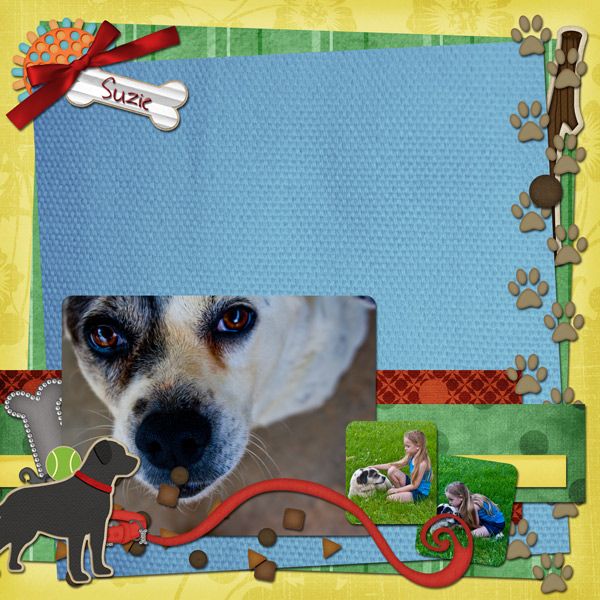 using I'm a good helper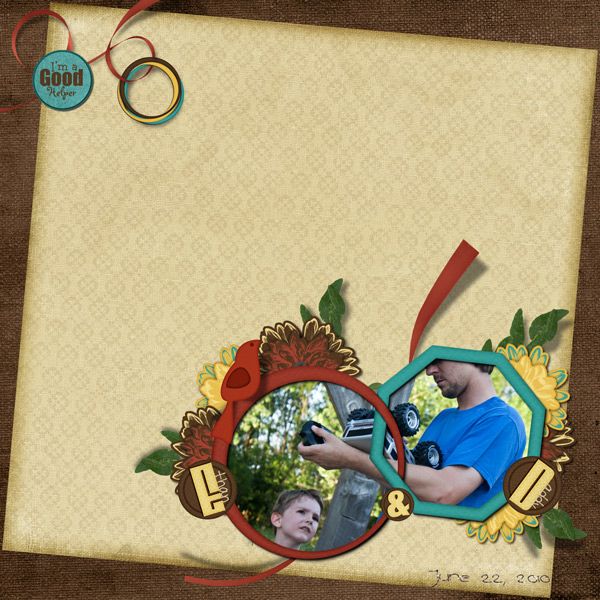 here's one from Colleen using Summer Fun paper pack
___________________________________________________________
layout using "i'm a good helper" papers and Beagle Love
So i finally made this journaling layout, from how every many months ago it was in the challenge, anyways i made this kit because i need a screwdriver for this layout… i saved the journaling and i finally made it, lol 🙂
this one uses Cocker Spanial Love and MJ's and Ttomj's Pocket full of posies
my Mommy's baby
___________________________________________________________
And finally- it is time to revel the newest GingerBread Lady Collab- We usually do a grab bag, but this month I just could not keep it under-wraps! I am so in love with this collab!!
It's summertime and the living is easy!
The designers at GingerScraps have had fun with this month's collab "Backyard BBQ" It's a perfect blend for all of those hot summer days spent hanging out in your own backyard, or with your friends and family at theirs. Perfect for those family reunions too. This kit has it all, From Dad's grillin' to just playing with an old fashioned waterhose. It is a sure fire winner!
Includes: *59 Papers- *75 Elements- *6 Alphas- *Glitter-Style and sheets- *Full WordArtSet (7 pieces)- *CU template set- *Cardstock Style
This HUGE collab is only $7.00 .. or even better yet- For the month of July any purchase over $10.00 you will receive a coupon to get this kit for only $1.00!
Please give 48 hours- as coupons have to be e-mailed to you manually.
___________________________________________________________
Oh and one last thing… this is gonna be soooo fun!! Starting this month we have a whole new point system for the challenges! It is called The GingerScraps Cookie Jar. You can start now and be on your way to free goodies in no time at all 🙂
And to start it off right….. any one that replies to THIS THREAD with the statement "Me cookie Monster, and me Loooovveee Cookies."Before July 5th will get 5 Bonus Brownie Points!!