Happy February! This month's Daily Download is absolutely BEAUTIFUL! I'm not saying January's wasn't, because it was so bright and colorful, but I'm a sucker for the lovey-dovey kits and this month's is definitely the epitome of lovey-dovey!
Last month's kit was created by Seatrout Scraps. It is PERFECT for your weekly layouts, highlighting your life!

https://store.gingerscraps.net/Every-Day-is-a-Blessing-by-Seatrout-Scraps.html
I loved that the colors were represented in all elements and papers!
And now to reveal this month's Daily Download. It was created by Keystone Scraps, and like I said, just very vocally says "love is in the air" 😀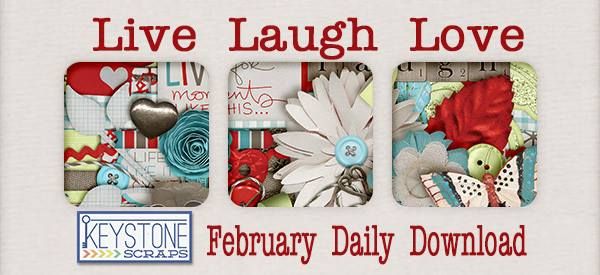 Remember, the download is kept up for 5 days, and then it is taken down. If you miss pieces, the kit will be available for purchase on the first day of the following month.