Hi, all! Since this is the last challenge spotlight of the month, I'm going to dive right in with an easy one that comes with a freebie! This week I am spotlighting the desktop challenge hosted by Tracy of Trixie Scraps Designs! This is a great challenge to end the month with since it's a quick one that starts with a freebie template and ends with you having a fun new desktop wallpaper for August! Check out the template Tracy created for us: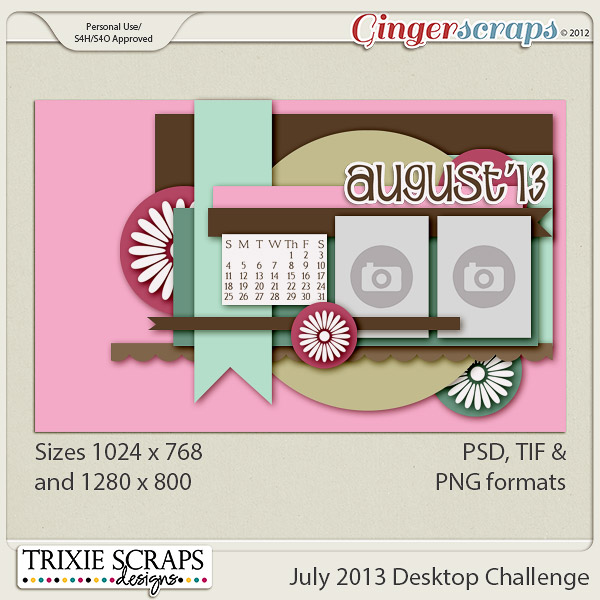 LOVE IT! Then again, I always love Tracy's templates. 🙂  There are lots of layers here to play with and I love photo spots on desktops. Check out some inspiration from the gallery:
By Tamie
By ScrappyCoyote
By sarahm172
Love all of these wallpapers; great job, ladies! I wanted to pick three with different designers' kits and color schemes so you can see how easily customizable this template is. I still need to get mine in, but anyone who knows me knows all my desktop wallpapers have a common theme… 😉
HOKAY. July ends this week, ladies–eek! You've got through Wednesday to get any challenges completed and recorded in order to get a sweet reward come August! Make sure your post in the July 2013 Challenge Tracking Thread is updated and tallied up.
That's it for this week…and this month! See you in August! 🙂