Welcome to July! Can you believe it's already here? Seems like it was just the holiday season and now 2013 is half gone. I'll be packing up summer clothes soon and I haven't even put my coat away! 😉 This week I am highlighting one of my personal favorite challenges, the buffet challenge, hosted this month by Bekah of Bekah E Designs!
July's buffet theme is…designer's choice! Our designer had a palette to work off of with their imagination picking the theme for each of them! We've got a fishing kit, a graduation kit and more–don't miss out on the buffet on sale now; take a look at some of the kits!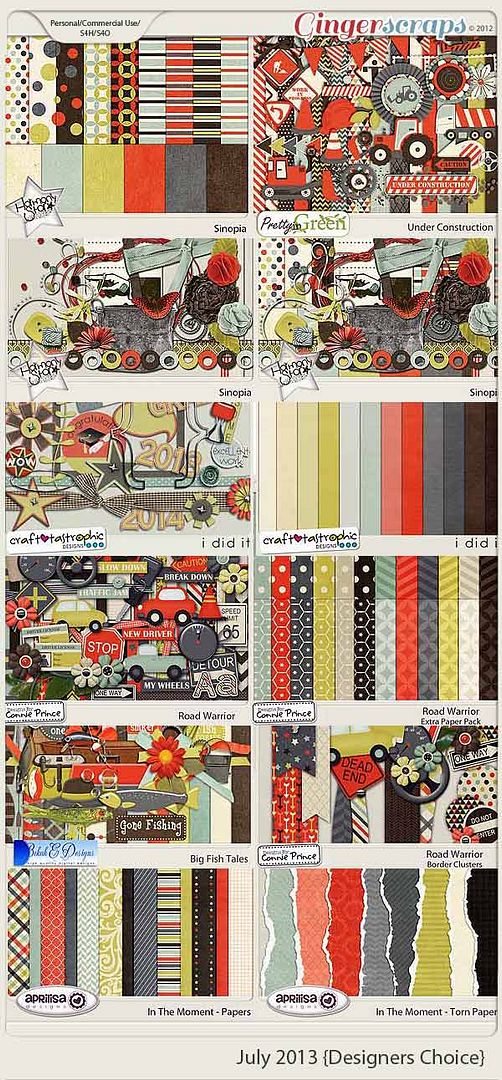 The colors have a nice masculine look while still being bright and summery. I'm liking the broad spectrum of themes here, too! For the buffet challenge, all you have to do is create a layout using some pieces from this month's buffet–easy peasy! Take a look at some of the pages the ladies in the forum have already hammered out!
By Ambelleina
By sladd79054
By wtunison
Loving the colors even more after checking out some of the pages you ladies have come up with! I love that the kits can be used for really specific photos or just general ones with a certain theme. This is truly a versatile buffet you need to add to your stash! 😉
If you haven't started your post in the July 2013 Challenge Tracking Thread, you should go save your place! You'll definitely want to check out the rewards you can earn just by playing along with us this month. Get some scrapping done AND get rewarded for it–win win! 🙂
That's it for me for this week. I'll see y'all next Tuesday!