Good morning GingerScrap's scrappers! If you remember, last month we celebrated the end of Summer. I don't know about you, but here in the southern part of the States, it is starting to look a lot like Autumn! It is my favorite time of the year. From cooler weather, changing colors, holidays, and pumpkins. All these things make this season the best! We should of course scrap it, right? Never fear. GingerScraps has so much to offer when it comes to scrapping seasons. Autumn is no exception. There is even a whole category dedicated to it. Today, we are going to take a look at just a few of those items. Get ready for all things Autumn! (items linked to the store).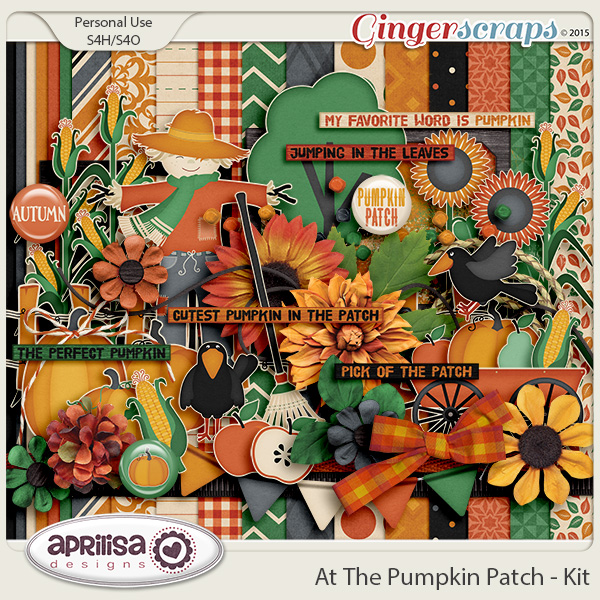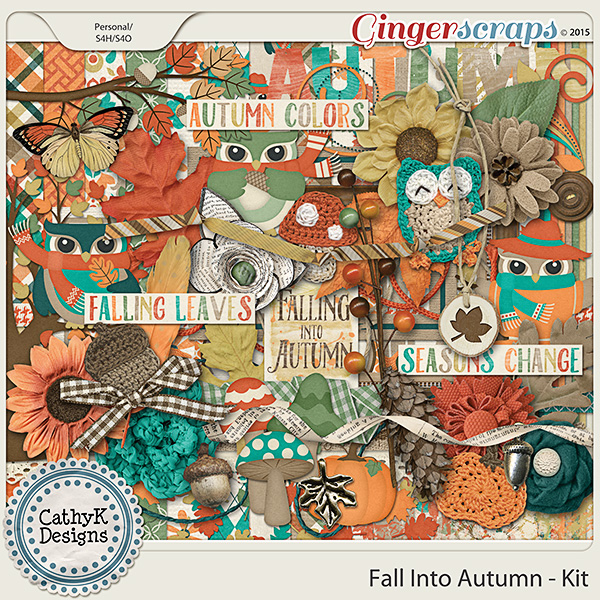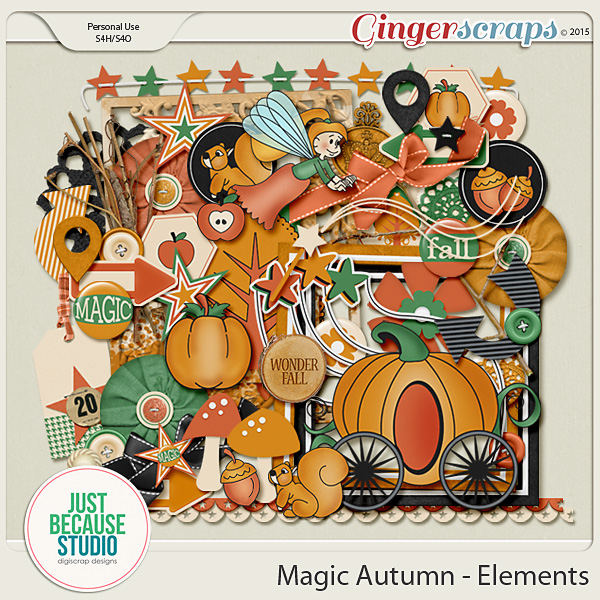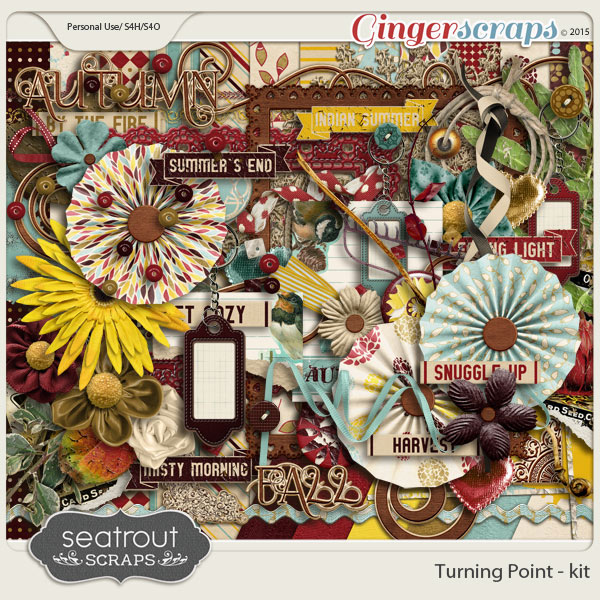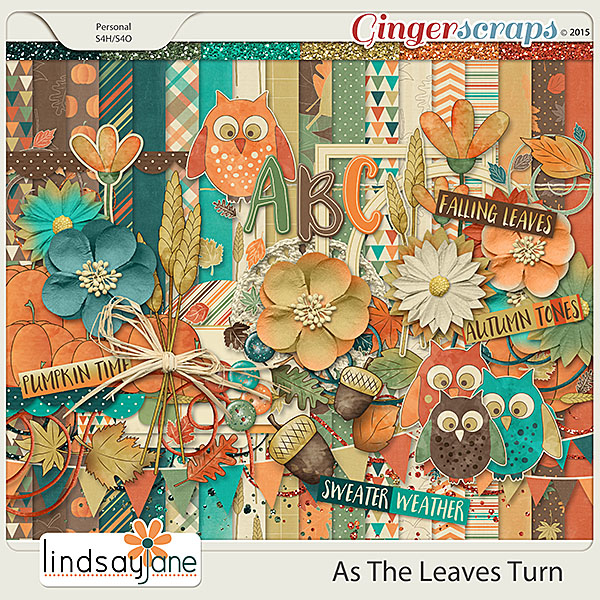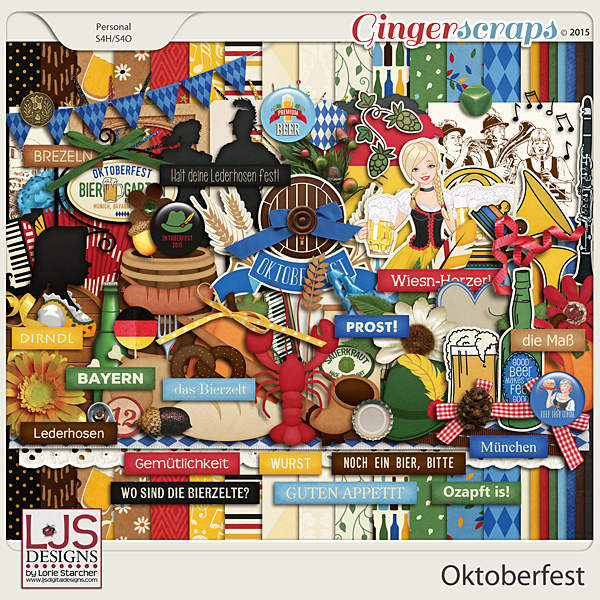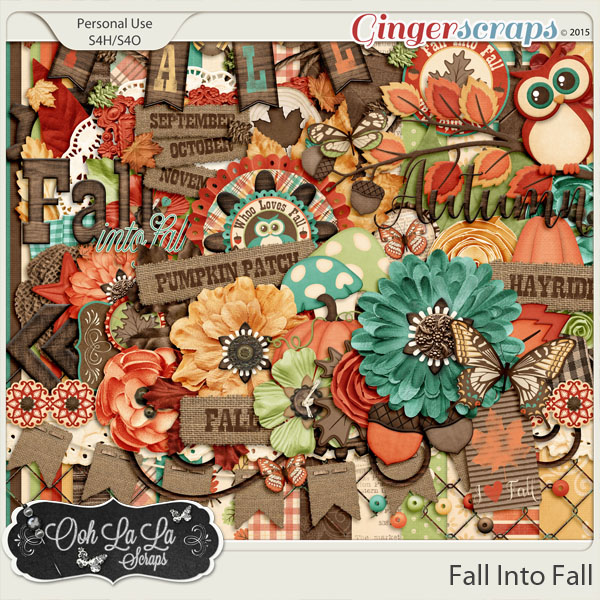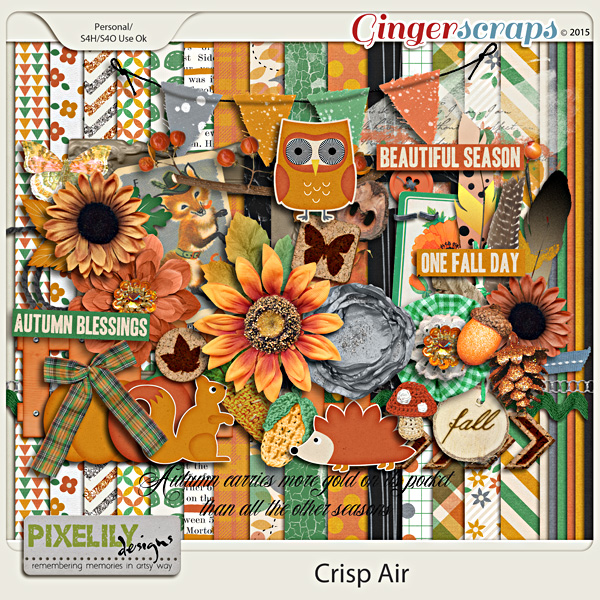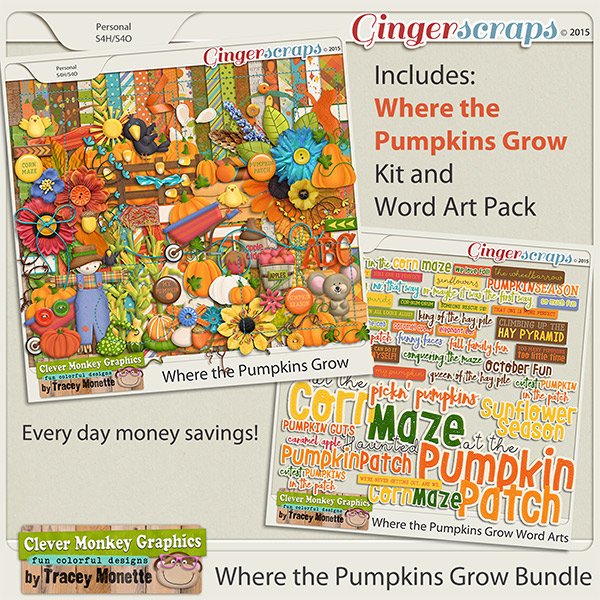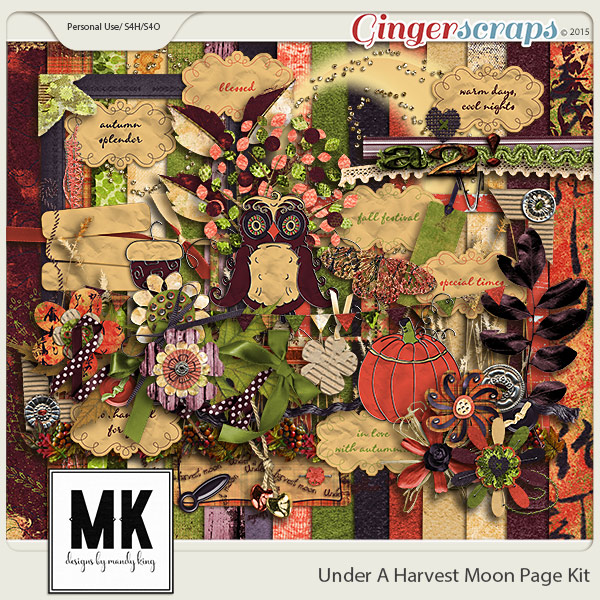 As you can see, not everything is about pumpkins. There is such a great variety of goods to scrap your Autumn pages. Make sure you check out this month's and past October and November's buffets! There is so much more autumn goodness to be had. I will link those up for you here to help out. October 2015 | November 2014 | Crisp Autumn | November 2013
---
You don't just have to take my word for it. I looked around the gallery and found some great Autumn layouts. Here are just a few to get your creative juices flowing. All layouts are linked to their counterpart in the gallery. I will include the credits as well. You know, since you will be wanting to check out those great Autumn/Fall digital goodness.
So, like I said. Just a glimpse at what GingerScraps has in store for scrapping those great Autumn and Fall photos. We would love to see what you have been scrapping! Got a great Autumn/Fall layout using some of the great GingerScrap's items? Link us up! Up load that beauty in the gallery & let us see it! Make sure you check back closer to Halloween. I will be showcasing all those Halloween goodies. Happy Scrapping!