I cannot believe that we're already to November! The official start of the "Holiday Season" is upon us. While you're stocking up on half-price Halloween Candy, you're grabbing some of that Christmas candy too. We're creatures of habit! But the best habit to have is to check out the store each month!
It is the First of the month, and that means the reveal of our new Buffet!!
Don't forget to check out the Buffet Bundles, one easy click to add bundles of Buffet goodies to your cart, and an amazing value too!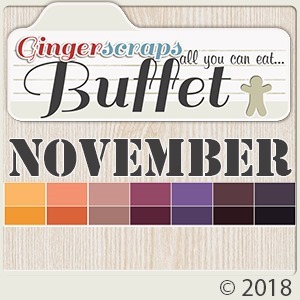 The designers all had their own take on what the colors and theme said to them! I love the variety!
The designers definitely each made the palette their own and came up with some gorgeous designs, each unique but working so well with the other designers' creations
The CT did such a great job showing how well all of the kits blend. They all did wonderful work!
This is just a few of the layouts.
Remember when you spend $10 in the store, you get a great new collab! It's time to spend time with your loved ones!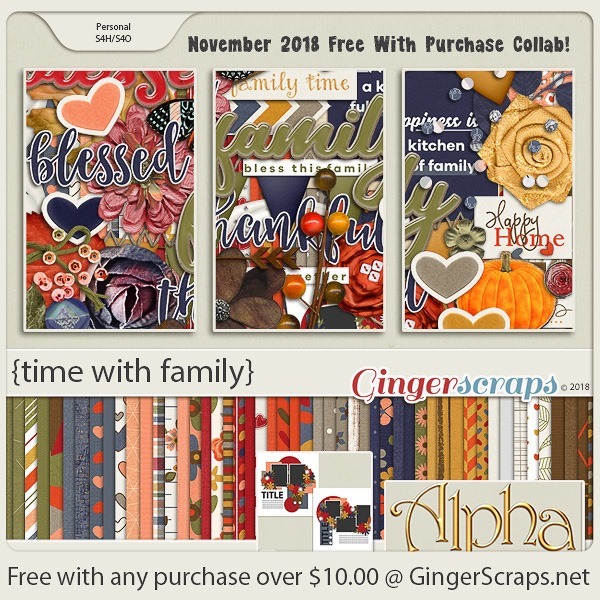 https://store.gingerscraps.net/GingerBread-Ladies-Collab-Time-With-Family.html
This month's Monthly Mix is all about maybe going for a nice long walk in the woods. This kit has the perfect color palette for November! Into the Woods was created by Aprilisa, Paty Grief Design Studio, MagsGraphics, and Just So Scrappy.

https://store.gingerscraps.net/GingerBread-Ladies-Monthly-Mix-Into-The-Woods.html
We only have a few short weeks in 2018 left, but that doesn't mean that the downloads have to stop!
Before I show you November's, here is the gorgeous kit from October: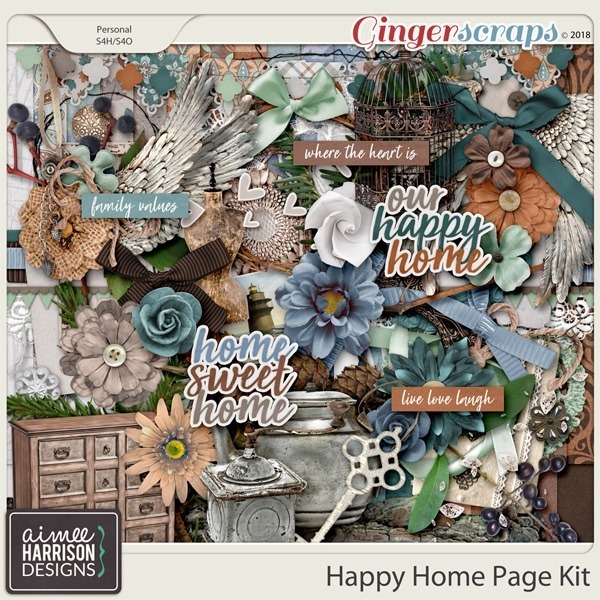 https://store.gingerscraps.net/Happy-Home-Page-Kit.html
And here's November: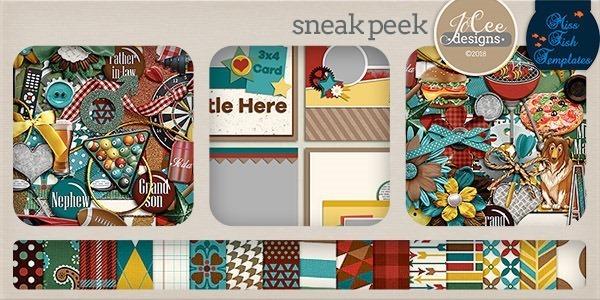 https://gingerscraps.net/gsblog/2018/11/dd-nov-01-5/
Remember, the download is kept up for 5 days, and then it is taken down. If you miss pieces, the kit will be available for purchase on the first day of the following month.
This month, we have one guest joining us for a bit!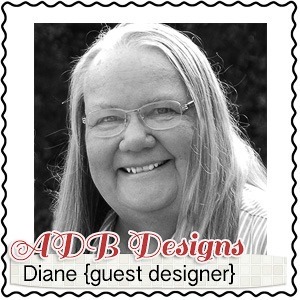 Dianae of ADB Designs!
We asked her to tell us about herself, and this is what she had to share:
I took an early retirement in 2001 from a corporate job and settled in to enjoy the hobbies and pursue the passions I had been putting off for so many years. I love family history and genealogy and have a masters in Library Science-Information Management (that corporate job was information management software design). Life had other plans and soon I was working with my husband in his photography studio as business manager and graphic designer. I stumbled upon digital scrapbooking in the course of that work and fell in love with the flexibility and creativity it allowed for my family history pages to compliment my genealogy work.
I have a beautiful daughter and an amazing son (no bias here LOL); I have been married 34 years to my wonderful husband. We live on an acreage in eastern Nebraska near the Missouri River filled with trees, deer, turkey, fox, woodchuck, possum, and the occasional coyote. We have 4 geriatric pets we love dearly, 3 dogs & 1 cat.
And here are just a few things she has in the store for you: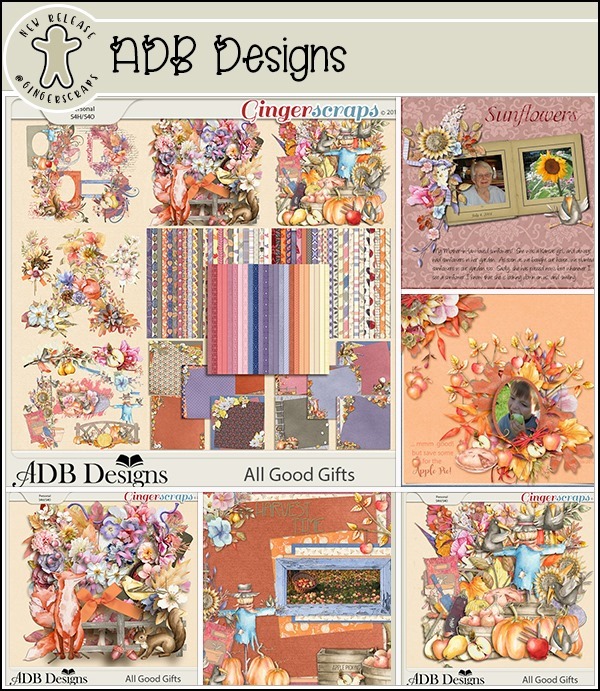 https://store.gingerscraps.net/All-Good-Gifts-Bundle.html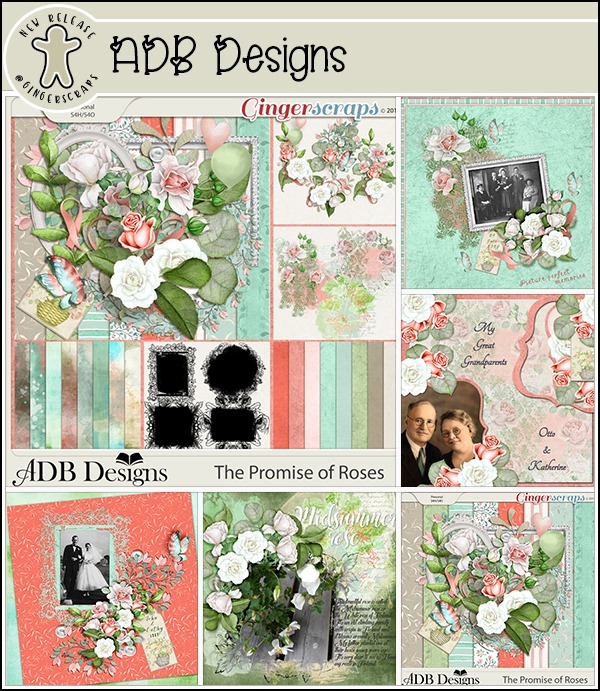 https://store.gingerscraps.net/The-Promise-of-Roses-Bundle.html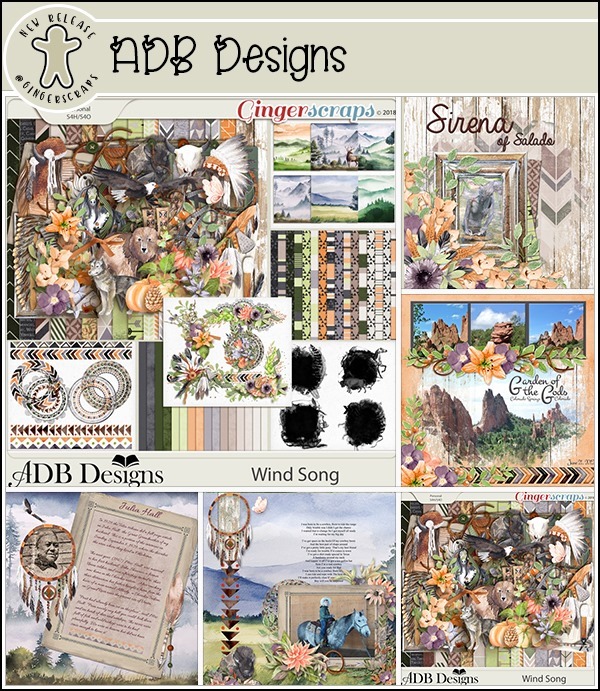 https://store.gingerscraps.net/Wind-Song-Bundle-by-ADB-Designs.html
And she has a great sale going on as well!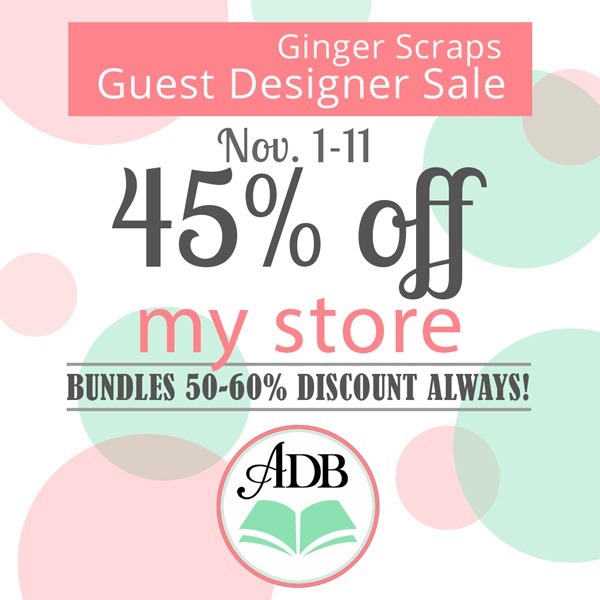 https://store.gingerscraps.net/ADB-Designs/
Remember, if you complete 10 challenges, just ten, you get a free kit as well!!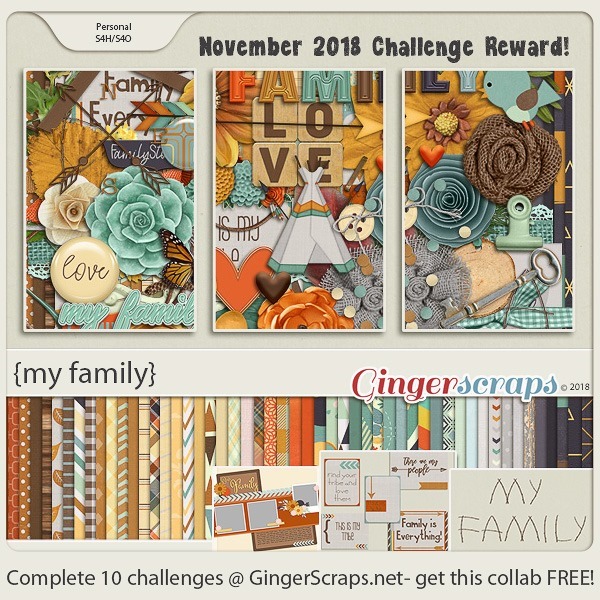 It's time to get some time with your family.