Hello my wonderful Friends! This is Ginger here today 🙂 My lovely Shannon is stuck in post hurricane misery, no power, no water for possibly 2 weeks!! Good news though, she and her family are safe! I miss her so much!! Hopefully she will be back online soon.
Now lets talk about the fun stuff! And boy do I have a LOT of fun stuff to tell you about today!!!
First of all, guess what….
It's My Birthday!!!
Well not MY birthday, but GingerScraps birthday! We are turning 3 this week… and I must say, we are lookin' Good.
To celebrate our Birthday we are having Sales, Speed Scraps, Chats and lots of fun Goodies!
The monthly $1.00 Bake Sale will be a WHOLE WEEK!
And throughout the shop you will see Sales, Sales, Sales! Have fun shopping, you will not want to miss these deals.
We have a new Free with purchase over $10.00 Grab Bag starting today!! Brought to you this month by Unforgettable Moments.
This grab bag is packed with some incredible products! There is a huge full sized, super cute kit with a fun theme that everyone can use, with a gorgeous color palette. The bag also contains a word art pack that coordinates with the kit. A full template pack with pages that contain the popular multi-photo/paper blocked composition (the template pack contain .PSD, .TIFF, and .PNG files). There is also a pack of photo clipping masks to really add something special to your layouts. This is truly a fun and special grab bag that has a $14+ value.
And all you have to do is put $10 or over worth of products in your cart, and this Grab Bag will be automatically added to your order for FREE!
https://store.gingerscraps.net/Free-With-10-Purchase-Grab-Bag.html
In order to Celebrate in style our Buffet this month is called "It's My Birthday!" I am totally in love with this color palette, and the GingerBread Ladies knocked themselves out with all their parts and pieces!
https://store.gingerscraps.net/GingerScraps-Buffet/
Of course we also have a new Guest GingerBread Lady for September!
*GingerScraps Shop*….. *Blog*….. *Fan Facebook*
Here is a little more about Gina… in her own words,
"Hi, I'm Gina and a mother of two children, Marisa who is 7 and Tristan who is 2. I named him after Brad Pitt's character in Legends of the Fall. I have been married for 14 years this coming October. I lived in Sarasota, FL since 2001. I started out my digi/scrapping hobby now career with paper scrapping back in 2003. I worked part time at a scrapbook store and was on the design team. I have always loved computers and before I switched my major in college to Fashion Buying and Design I majoring in Advertising with Graphic Arts. That was before it was on computers though. So when I found out about digital scrap-booking in 2007, I naturally switched over. I ended up over the years being on 11 CT's and at the end of last summer I decided I wanted to design. I am pretty much self taught with PS and now just starting to learn Illustrator. But last November when I debuted as a guest designer, it was just templates. Only recently did I start designing kits. I am still learning and love it when I find out a new tip or trick or way of doing something in PS. I use CS 5 for both PS and Illustrator. I also use Art Rage and Repper. I can draw but not very well, so that is a goal of mine to try to draw more myself. Besides digi, I love to make jewelry and have a store at Etsy and I love reading. just got a Kindle earlier this year and am so very happy with it. I was lucky enough to go to a digi convention this past March in Vegas and will go again this coming March. Since I also work a full time 40 hour a week job, I cherish spending time with my two kiddos and only spend time on my digi after they go to bed, which means very late nights for me and hardly any sleep. I am have been so fortunate to have made some truly remarkable and lasting friendships with some of the girls I have met online through this wonderful hobby!"
Take a look at some of her Delicious Goodies!!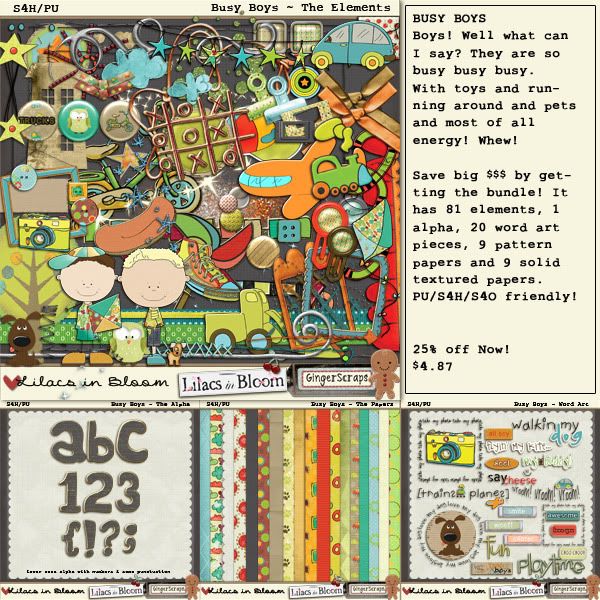 https://store.gingerscraps.net/Busy-Boys-The-Bundle.html
https://store.gingerscraps.net/Girl-Time-The-Bundle-by-Lilacs-in-Bloom.html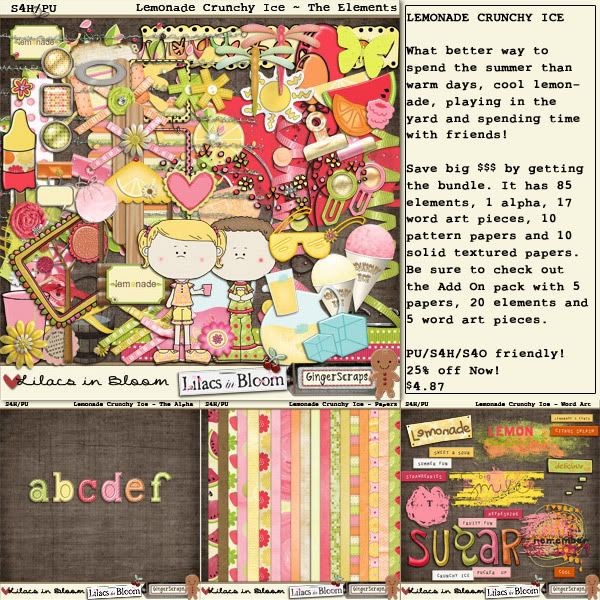 https://store.gingerscraps.net/Lemonade-Crunchy-Ice-The-Bundle.html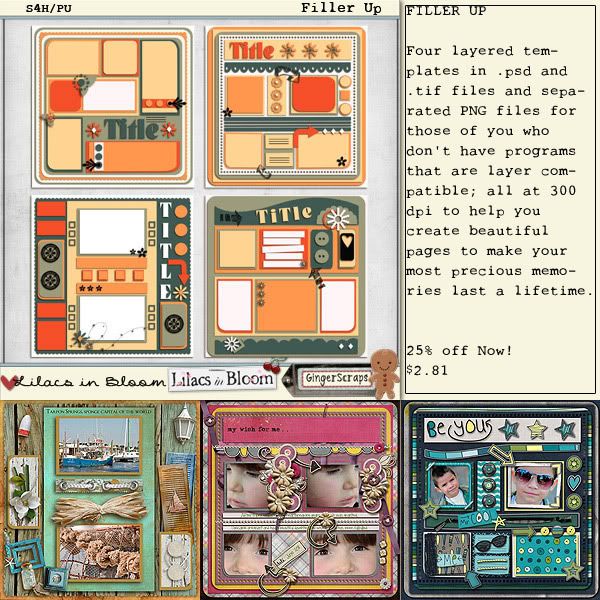 https://store.gingerscraps.net/Filler-Up.html
https://store.gingerscraps.net/Lemonade-Crunchy-Ice-Add-On.html
And guess who is sticking around GingerScraps…. Sugar Pie Scraps!! And not only is she a permanent GingerBread Lady, she is also going Exclusive! Whoot!
https://store.gingerscraps.net/Sugar-Pie-Scraps/
And Kat has decided to make GingerScraps her exclusive home too!! Wooohooo!
https://store.gingerscraps.net/Kat-s-Creations/
Today the Sep issue of the GingerScrapsStreet magazine hit stands! It is full of amazing eye candy, and of course a full size kit for Free!

http://scrapstreet.com/11gss/9sss/contents.htm
We also have a new Daily Download starting today… brought to you this month from Scrappy Cocoa- here is a little sneak peek: You can get a new part daily right here on the GingerScraps Blog….  Download Day One HERE!
*Link has Expired*
Of course if you happened to miss any of the pieces of the August Daily Download, will be available tomorrow in Kathy Winters shop! So keep an eye out for that 🙂