Happy 11/1/11!!!  That's a lot of 1's!  I know it isn't as many as 11/11/11 and that will be here in just 10 days.  Make sure you come back on that day because we'll, we have a plan in action that I know you all will just love.  Speaking of love, there is just so much to tell you I'm not sure where I should start.  First just make sure you check back here on Friday.  We have some very exciting things going on for Digital Scrapbook Day.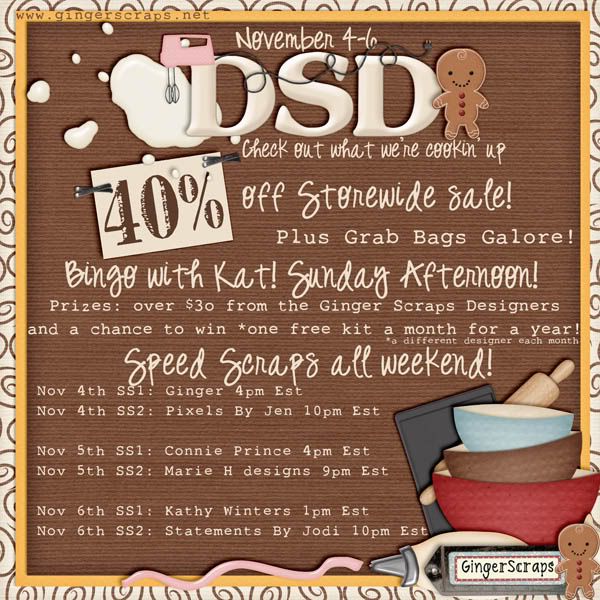 Stay tuned for more updated information!  Now let's get on with what is going on for the month!
First let me just say that I'm happy to announce Sherry Ferguson is going to stay right here!  We were able to twist her arm and make her stay.  Oh…I mean, she happily said she loved it here and didn't want to leave…yeah, that's it.  No designer was harmed in the making of this job opportunity.  Make sure you check out her store.
We have a new Free with $10 purchase kit for you!  This month the kit is made by our very own Statements by Jodi!  You know the drill by now I'm sure.  Spend $10 inthe store and you can get it for free!!
Now that we that shown off I want to tell you about our November Guest!  Her name is Terra and she is Sugar Kissed Designs.  Can I tell you what a sweetie she is?  I can?!?!  Well she is such a sweetie!  I'm so glad she is here!
*Store*  *Facebook*  *Blog*  *Newsletter*  *Twitter*
I asked Terra to tell me about herself and this is what she had to say:
Hey Gang! My name is Terra (aka Sugar Kissed Designs). I am SOOO thrilled to be here! I seriously jumped up and down when Ginger offered me the guest spot! I live in Arizona. I moved here 6 years ago to be closer to my grandmother. I have a cat and a boxer dog named Gus. He's often the subject of my scrapping. I've been designing for over two years now. It feels like I just started yesterday, though! I love to doodle and incorporating those when I can into my kits! Speaking of which… I have two exclusive kits for you sold in individual pieces as well as a full bundled kit. I also have a set of gift box hybrid templates that will be free this month to be used in our Candy Wrapper Challenge so be sure to stop by and play! I also have a set of neutral paper stock. I love having neutrals on hand if I need to lighten up a layout or if I'm just looking for something that's not just white or cream. I love seeing what people create with my products so never hesitate to drop me a link!
See what I mean?
Now would you like to see her goodies?  Here they are!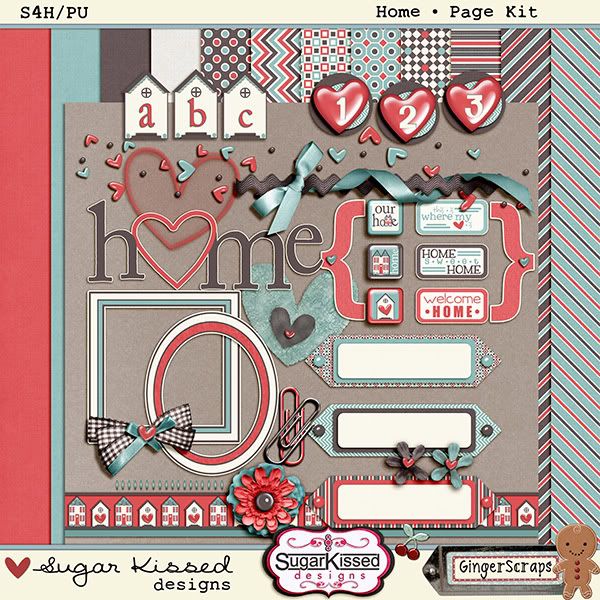 https://store.gingerscraps.net/Home-Page-Kit-PU-S4H.html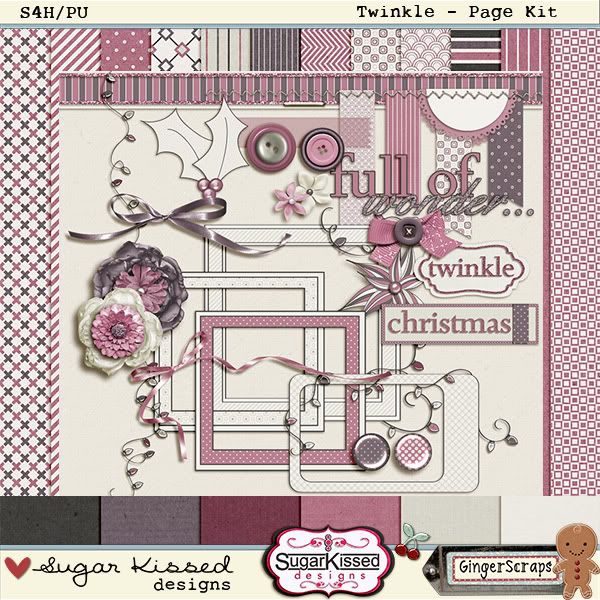 https://store.gingerscraps.net/Twinkle-Page-Kit-PU-S4H.html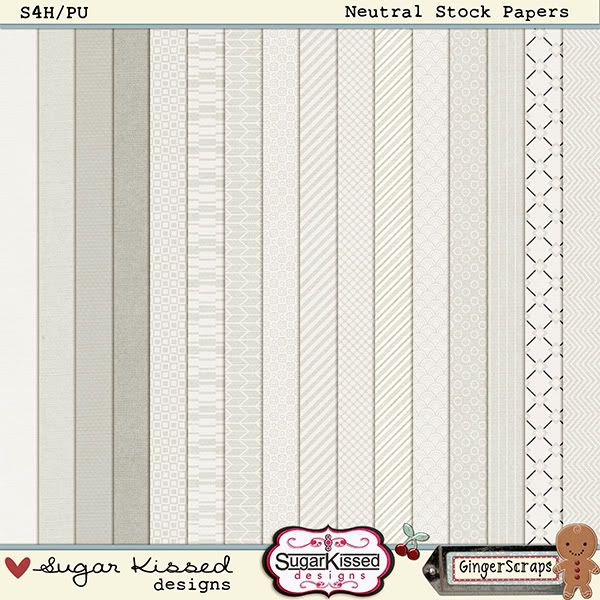 https://store.gingerscraps.net/Neutral-Paper-Pack.html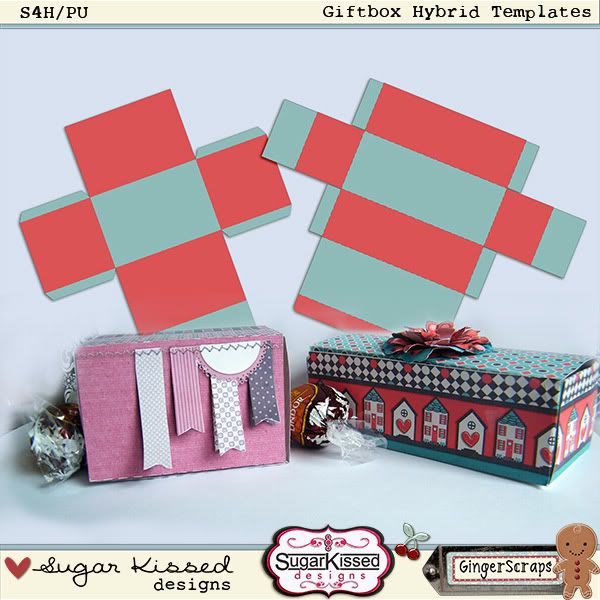 https://store.gingerscraps.net/designer/product_modify.php?productid=3205
Now let's move onto another area of discussion.  Did you know that today is the 1st?  Oh right, we already talked about that.  Well you know what happens on the 1st right?  Yup!  That's right!  We have our $1 Bake Sale!  There are oodles and oodles of goodies there.  Oh that's right…I said oodles!
Want to know what else is listed as $1?  Yup!  Our buffet kits!
Gosh our designers are so talented.  Don't you all agree?  Those are just a few.  There are still tons more not pictured so make sure you check them out in the store.
Let me show you what our CT did with these kits!
I think that is everything.  Did I miss anything? Oh!  The new issue of GingerScrap Street Magazine is out!  Make sure you check it out!
There ya'll have it!  (See?  I went all southern on you!)  I will see y'all soon!  (Did it again, gosh I want to move to the south)  Have a great day!